Master
Media Component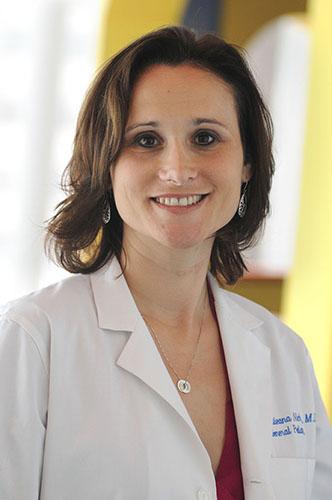 Content
Thank you for your interest in the Academic General Pediatric Fellowship at Baylor College of Medicine. As a former graduate of our program, it is a privilege to represent our fellowship, which has been in existence for more than 30 years. Our program has been recognized for its outstanding training of academic generalists and has been accredited by the Academic Pediatric Association. As a fellowship director, my role is to support my fellows and foster their growth as leaders in pediatric care.
Our three-year fellowship combines training in research, medical education, the refinement of clinical skills, advocacy, and leadership. We offer individualized curricular tracks in medical education, global health, and health services research. We also collaborate with other institutions for experience and secondary degrees in public health and education. The mentorship available comes from a diverse group of faculty that include leaders in medical education, public health, global health, health policy, and advocacy. Our AGP Fellowship provides a unique opportunity for a pediatrician to become a more diversified, multifaceted physician who is well-prepare to assume leadership roles in an academic setting.
By being part of the Texas Medical Center in the heart of Houston, we have a wide range of resources and opportunities and strive to help develop each fellow's career goals. We seek team-oriented, motivated pediatricians who are humanistic providers and would like to grow in the areas of medical education, research, population health, and advocacy.
Julieana Nichols, M.D., MPH
Associate Professor of Pediatrics
Program Director, Academic General Pediatric Fellowship
Associate Program Director, Primary Care LEAD Residency
Department of Pediatrics
Baylor College of Medicine/Texas Children's Hospital