Master
Media Component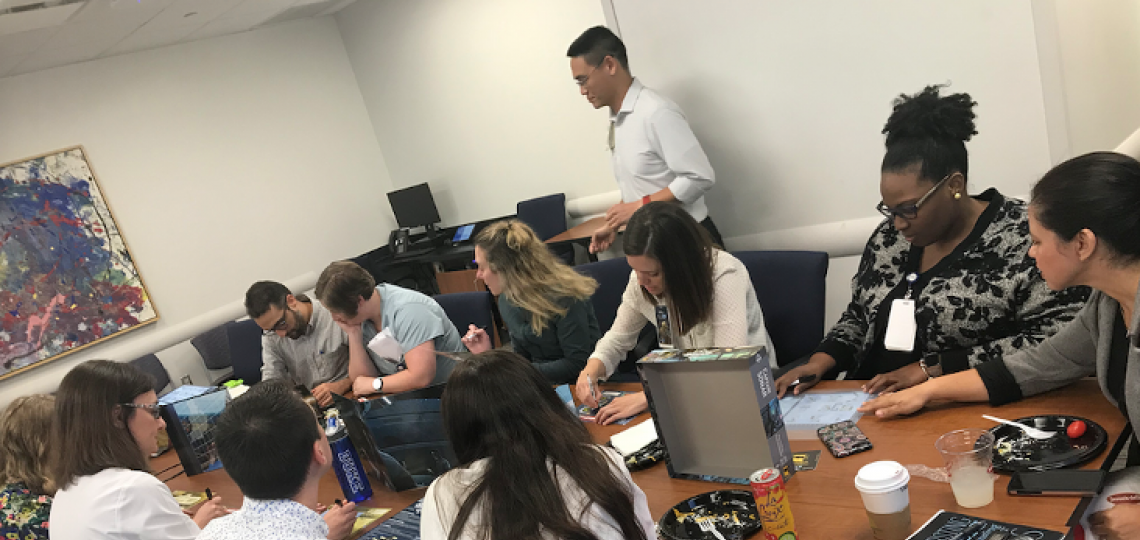 Heading
Curriculum Overview
Content
Our program offers a comprehensive curriculum that includes a unique clinical learning environment, a comprehensive weekly didactic series and places an emphasis on inter-professional and simulation-based education. Our training program continually seeks to integrate best educational practices within our structured curriculum and our weekly conference series encompasses a broad range of topics that includes board relevant content, applied physiology, a mixture of invited speakers, team- and case-based didactic lectures, patient care conferences, morbidity and mortality conferences, and journal clubs. Being located in the Texas Medical Center and with one of the largest pediatric departments in the country, the program is keen on leveraging the collective expertise of colleagues within the Texas Medical Center to enrich our trainees' learning experience. The fellows and faculty play an active role in both scheduling and participating in these conferences, which occur three times a week. 
In addition to conferences, fellows participate in simulation-based team training (low- and high-fidelity) to improve their clinical, diagnostic, and procedural skills. All fellows also engage in a wide range of scholarship (basic science, translational, clinical, qualitative, and educational) as specified by the American Board of Pediatrics (ABP) requirements for fellowship training.  Lastly, the fellows participate in the Department of Pediatrics Fellows' College which is a program that provides a common curriculum for fellows from all pediatric subspecialties. Fellows' College offers a variety of curricular modules that include Fellows as Educators, Academic Career Development, as well as, Patient Safety and Quality Improvement.
Content
Our program has received the American Thoracic Society's Innovations in Fellowship Education Award on three separate occasions, 2014, 2016 and 2019.
Content
More than 90 percent of our graduates have passed the Pediatric Critical Care Medicine Board exam in the past six years. (National Average is 79-86 percent)
Heading
Annual Events and Training Opportunities
Content
The Department of Pediatrics Medical Education Seminar Series
A Clinician-Educator Special Interest Group focusing on teaching
Annual Baylor College of Medicine Faculty Development Educational Workshops
Annual Pediatric Fellows' Research Symposium where fellows showcase their research
Fellows College provides professional development workshops for Baylor pediatric fellows in the areas of career development, quality improvement, research, teaching, education and leadership.
Annual Pediatric Critical Care Medicine Fellows Retreat
Media Component
Content
Our Pediatric Critical Care fellows enjoy a dinner outing (Pre-COVID)
Media Component
Content
There are many opportunities for fellow social activities. (Pre-COVID)