Master
Media Component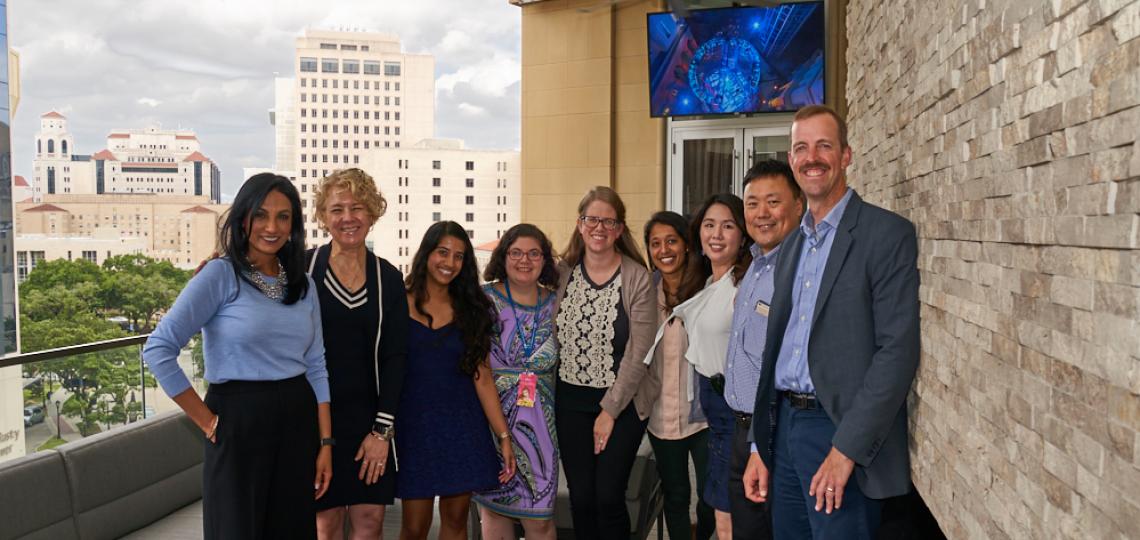 Heading
About the Program
Content
The Allergy and Immunology Fellowship provides a diverse and comprehensive clinical and didactic training experience in all aspects of allergy and immunology included allergic diseases, asthma, congenital and acquired immunodeficiency, solid organ and bone marrow transplantation, and immune dysregulation. Our program is to produce physicians and physician scientists who will be leaders in the field in academic medicine and patient care.  
Content
The Baylor College of Medicine Allergy/Immunology Fellowship Program is a two-year program, accredited by the Accreditation Council for Graduate Medical Education (ACGME) and offers the following training options: 
Medicine Track (1 spot per year) - Two-year program in Allergy and Immunology 
Pediatric Track (2 spots per year) - Two-year program in Allergy and Immunology
Both tracks offer in-depth clinical and research experiences in allergic and immunologic diseases, with significant opportunities for cross-training. Expansion of training to three years is possible in either track with admission to an NIH T32 training program in immunology or clinical research. Successful completion of the program provides eligibility to take the American Board of Allergy and Immunology certifying exam. 
Content
We offer training in the diagnosis and treatment of the following conditions:
Anaphylaxis
Asthma
Atopic Dermatitis and Allergic skin disorders
Chronic rhinitis and sinusitis
Chronic urticaria and Angioedema
Food, Drug, and Environmental allergies
Immune deficiency (primary and secondary)
We further offer exposure to a wide variety of other chronic airway inflammatory conditions including emphysema, bronchiectasis, chronic bronchitis, pulmonary fibrosis, cystic fibrosis and many others. Our fellows further become expert in the following diagnostic techniques and procedures: 
Allergen skin testing 
Allergen immunotherapy  
Chest computed tomography  
Drug allergy desensitization 
Flow cytometry 
Food Challenges & desensitization
Pulmonary function tests  
Rhinoscopy 
Sinus computed tomography  
Content
Clinical and research training occurs in a variety of inpatient and outpatient settings across Baylor College of Medicine and affiliated hospitals. Significant cross-training in both tracks achieves excellent and well-rounded clinical training in both pediatric and adult allergic and immunologic diseases. View our program training sites. 
learn more