Master
Media Component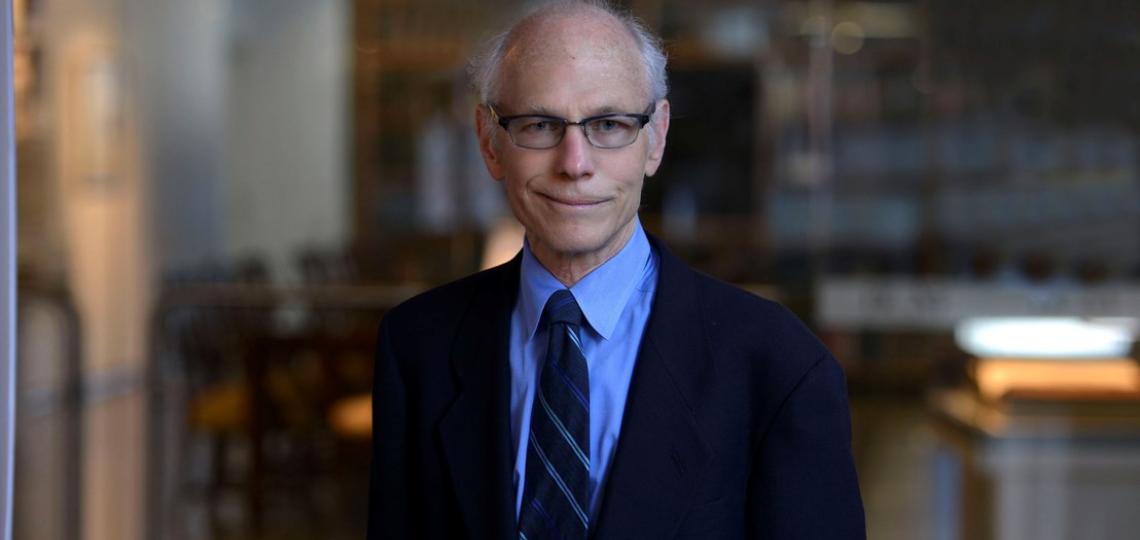 Content
Harvey Steven Levin, Ph.D. passed away peacefully on April 1, 2022.
He was born on Dec. 12, 1946, in New York City to Nathan and Mary Levin. A graduate of the City College of New York, he earned a doctorate in psychology at the University of Iowa under the tutelage of Arthur Benton, Ph.D. and completed his internship in psychology at the Illinois Masonic Medical Center in Chicago.
Harvey was a board-certified neuropsychologist and clinical psychologist and joined the faculty at the University of Texas Medical Branch in Galveston where he began an internationally renowned career in clinical work, teaching, and, most of all, pioneering research on traumatic brain injury. In 1995, Harvey established the Cognitive Neuroscience Laboratory at Baylor College of Medicine within the Department of Physical Medicine & Rehabilitation, which was supported by federal grants, including funding from the National Institutes of Health, Department of Defense, the Department of Veterans Affairs, and the Centers for Disease Control and Prevention. The CNL integrates rehabilitation and neuroplasticity research with multimodality brain imaging, cognitive psychology, and neuropsychology. The lab focuses on multidisciplinary TBI research involving adult and pediatric populations and has pursued both observational studies and clinical trials. Harvey researched sports-related concussion, and in his joint appointment at the Michael E. DeBakey VA Medical Center, Harvey also researched mTBI sustained by veterans in combat.
Harvey's seminal findings in brain injury research and treatment include the creation of the Galveston Orientation and Amnesia Test, which is used by clinicians around the world to assess cognition in the subacute state of mild TBI (mTBI). Harvey's group was also one of the first to analyze the neurobehavioral effects of mTBI in relation to various modalities of brain imaging and carried out clinical trials of hypothermia, errorless learning, Ritalin, CDP choline, and progesterone. To monitor the quality of outcome data across sites, Harvey developed a code for the reliability of data collected and implemented the role of an outcome monitor who evaluated adherence to protocol across sites.
During his career, Harvey authored and co-authored more than 300 articles in scientific journals and numerous books that advanced knowledge of and treatments for TBI, epilepsy, Parkinson's disease, and other illnesses that affect brain functioning. In 1989, he served as president of the International Neuropsychological Society. Over the years he also received many prestigious awards, including the Javits Neuroscience Investigator Award, the Jennett-Plum Award for Research on Traumatic Brain Injury, the Distinguished Career Award by the International Neuropsychological Society, the American Congress of Rehabilitation Gold Key Award, and the Distinguished Lifetime Contribution to Neuropsychology Award from the National Academy of Neuropsychology, as well as awards from other head injury and psychological organizations, including the International Brain Injury Association, the National Head Injury Foundation, the North American Brain Injury Society, Texas Psychological Association, and the Defense and Veterans Brain Injury Center. Harvey was also very active as a reviewer on federal grant panels and as an editor and reviewer for journals.
In addition to being an avid educator, teaching classes within his home department of PM&R at Baylor College of Medicine, at the University of Houston, and at the National and Kapodistrian University of Athens Medical School in Greece, Harvey was an evaluator for the American Board of Clinical Neuropsychology/American Board of Professional Psychology and an often-invited lecturer at numerous scientific organizations. He was known as a great mentor to hundreds of learners over his 50-year career in neuropsychology, including postdoctoral fellows as the director of NCMRR/NIH T32 Postdoctoral Research Program in Rehabilitation Research and as an advocate to anyone who wished to learn. You will be hard pressed to find a neuropsychologist in Houston who cannot trace their training lineage back to Harvey. He will be greatly missed, and his legacy will live on through the many careers he has shaped.
Harvey's zest and enthusiasm for life were contagious. He biked, swam and was an avid runner. He was passionate about music, fine art, health foods, and culture. His most cherished memories include traveling the world, combining his teaching and research engagements while absorbing historical, cultural, and culinary offerings from Turkey to Tuscany.
Harvey spoke French and was enamored with French culture, which was evident in his passion for cooking which flourished in the latter third of his life. Harvey also studied wine and classical music, collecting an impressive library of recordings. He immersed himself in Houston's rich performing arts scene, including the Houston Symphony, Houston Ballet, Da Camera Society, Houston Early Music, Houston Grand Opera, and Opera in the Heights.
Harvey is survived by his son Marc and his partner of 15 years, Ruth Buryakovsky. He was married to Ellen M. Levin, PhD from 1967 to 1996. He is also survived by his brother Arthur Levin, PhD, his sister Patty Levin and nephew Alexander Setzepfandt, and cousins with whom he was close, Elaine Apter, Felice Apter and Judy Carson.
Donations can be made to the Brain Injury Association of America and World Jewish Relief Ukraine Crisis Appeal.