Master
Heading
About the Program
Content
Welcome! We are happy to have you check out our program and explore our offerings in helping our residents become exceptional psychiatrists who are well-versed in psychotherapy.
In residency training, learning the fundamentals of providing psychotherapy is a foundational skill in your journey to becoming an excellent psychiatrist. Training in psychotherapy allows you to add to your skill set in several complementary and vital ways. For example, coming from acute clinical services, it teaches you to slow down and be present with your patient, rather than to prioritize arriving to a diagnostic conclusion immediately after your interview. You learn interventions that help build your alliance with your patient, move therapy forward, demonstrate that you can empathize with their experience, and provide support. These are all skills that are not limited to formal psychotherapy – they are psychotherapeutic skills that are used in every part of psychiatry! Your ability to conceptualize why your patient is sick, or "stuck" is also key to creating an effective and useful treatment plan. This includes thinking through the biological pieces, as well as psychological dynamics and social factors. In these key ways, having excellent psychotherapy training will be fundamentally formative on the type of psychiatrist you will become.
At Baylor College of Medicine, we take your education in psychotherapy seriously. You will learn in many ways:
Psychotherapy didactics: You will get a significant amount of your curriculum devoted to the fundamentals of empathy and the various modalities of therapy listed below;
Experiential sessions (Therapy Group): These are sessions where you get to experience what you have learned with your classmates, aided by a volunteer faculty facilitator (someone well-versed in group psychotherapy and NOT your core faculty) who will continue with your class through the years;
Clinical work: This is where you get to apply the concepts you have learned with patients, individually, in family settings, or in groups;
Mentorship: Regular meetings with your director of psychotherapy education to check in on your progress, tweak your learning plan, and craft self-directed goals.
Curriculum Overview
Level of Training
Sessions in Curriculum
Clinical Work
PGY1

Experiential:

Therapy Group (group facilitator from outside our core faculty, stays with the class all four years)

Didactic:

Group Therapy
Family Dynamics
Motivational Interviewing
Case Formulations
Empathy 1
Introduction to Therapy
Mentalization-Based Therapy
Psychotherapy for Patients in Inpatient and C/L

Psychotherapy in acute care settings
One educational consultant

PGY2

Experiential:

Didactic:

Supportive Psychotherapy
Short-term Psychotherapy
Group Psychotherapy
Empathy 2
Psychodynamic Therapies for Personality Disorders
Family Therapy
Positive Psychotherapy
Mentalization-Based Therapy

Two individual therapy patients
One educational consultant
Assigned, protected block for psychotherapy patients + consultation
Psychotherapy in clinical care settings (ex. Menninger)

PGY3

Experiential:

Didactic:

Psychotherapy Case Conference
Dialectical Behavioral Therapy
Cognitive Behavioral Therapy
Psychodynamic Psychotherapy 3: Personality Disorders
Child Psychotherapy
Couples Therapy

Three hours weekly of individual therapy patients (multiple modalities) at Baylor Psychiatry Clinic
Group therapy at Harris Health or the VA
One hour weekly of individual cognitive-behavioral therapy at Harris Health or the VA
Two educational consultants
Optional additional rotations with therapy: Intensive Outpatient Program, Women's Home, etc.

PGY4

Experiential:

Didactic:

Psychodynamic Psychotherapy: Theory and Practice
Psychodynamic Psychotherapy: Medically Ill Patients
Psychodynamic Psychotherapy: Challenging Patients and Difficult Situations
Problem-Solving Skills

Option of a psychotherapy clinic at Baylor Psychiatry Clinic (Three hours weekly in multiple modalities)
One-two educational consultants
Optional additional rotations with therapy (ex. Menninger)
Description
Your development will be scaffolded by consultation and mentorship with faculty educational consultants assigned to you each year, whose role it is to help you develop your skills throughout the years. You will be asked to record your work as part of our Empathy Seminar, and to share your work in a safe space with a small group of peers and teachers. There, we all learn together about several ways of approaching different situations that arise in psychotherapy. This begins the journey of recording your work as a tool in self-development in psychotherapy.
As you go through it all, we also prioritize your own journey as a human, knowing that your own real-life experiences can add a valuable layer to the psychiatrist you become. We encourage you to take advantage of low-cost and free options for therapy, both to aid in your own personal development and to help accelerate your development as a therapist. Periodically, our program also offers support groups as the need in the community is noted, allowing our community to support each other.
We expect that residency training will give you foundational skills in psychotherapy, but the learning does not stop here. For those who are interested, there are plenty of opportunities to get advanced training to help you continue your development. For example, the Center for Psychoanalytic Studies is based in Houston and serves the Houston-Austin-Galveston area in training individuals in psychodynamic and psychoanalytic principles. CFPS offers a two-year training program in adult psychodynamic psychotherapy that may be done concurrently with your residency training at Baylor College of Medicine. Please see their website for more information.
At the core, you want to know that your residency program will rigorously prepare you to take on the challenges of helping your patients. I remember my own training here at Baylor many moons ago had a profound impact on the ways in which I treat my patients. The emphasis on psychotherapy as a core aspect of treatment helped me feel empowered and inspired to develop my skills in this arena through advanced training. We hope it will inspire you too!
Terms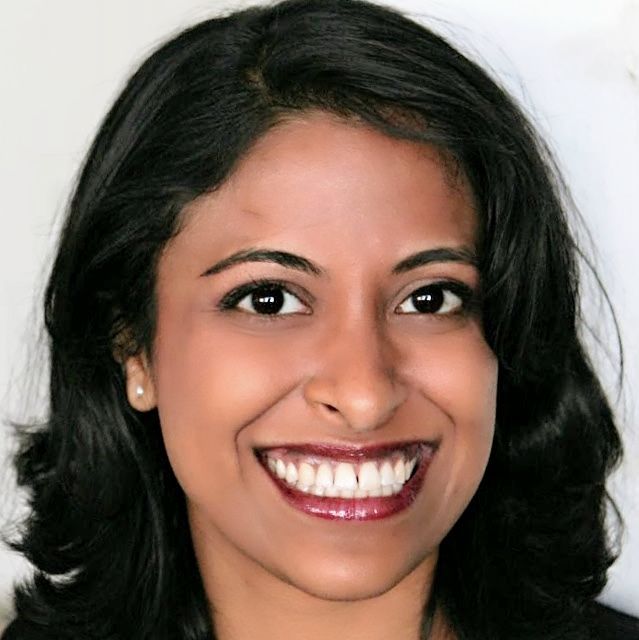 Sindhu A. Idicula, M.D.
Item Definition
Associate Professor of Psychiatry
Director of Psychotherapy Training
Associate Director of Residency Training