Master
Media Component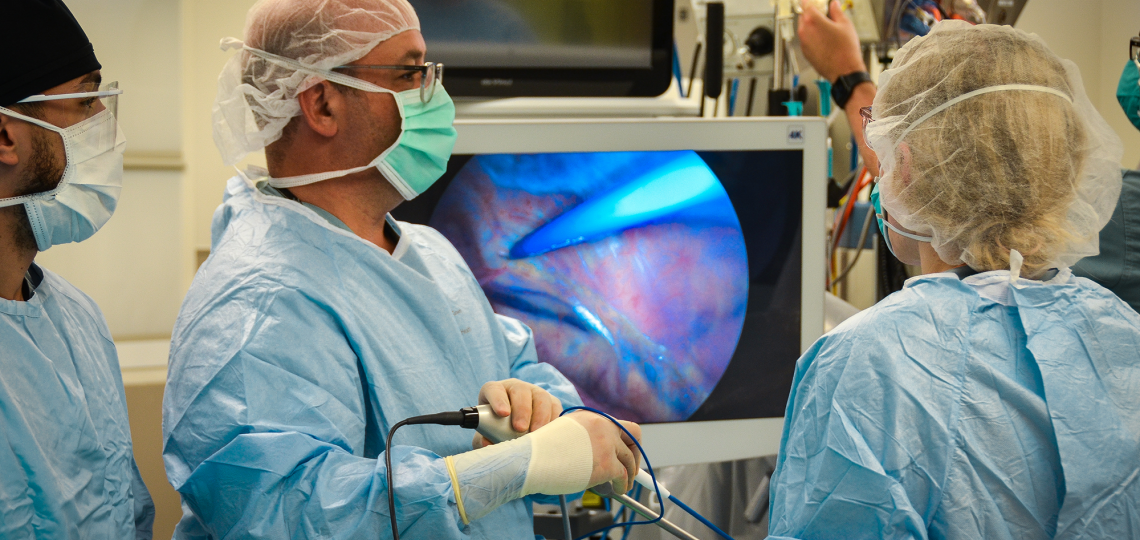 Content
The Division of General Thoracic Surgery at Baylor College of Medicine is comprised of a team of highly motivated, compassionate individuals who provide state-of-the-art expertise for surgical treatment of all thoracic conditions. Dr. Shawn Groth is the director of Esophageal Surgical Services at Baylor St. Luke's and co-directs the Center for Dysphagia and Swallowing Disorders, and Dr. Ripley is director of the Mesothelioma Treatment Center.
We treat patients with cancer at the Dan L Duncan Comprehensive Cancer Center, so designated by the National Cancer Institute for its leadership, resources, added depth and breadth of cancer research and ability to provide high-level services to patients. 
We treat non-cancer thoracic conditions in our Thoracic Surgery Clinic with equal vigor and expertise at the hands of faculty with advanced fellowship training in the surgical treatment of gastroesophageal reflux and motility disorders and offer a particularly robust experience in per-oral endoscopic myotomy (POEM). The surgical team delivers comprehensive treatment programs for patients with thoracic outlet syndrome (TOS) and a cutting-edge, minimally invasive robotic approach for its treatment.