Master
Media Component
Heading
Community Activities
Content
Our commitment to community ranges near and far, and from engagements with existing charitable and not-for-profit organizations to those generated by department members.
The following is a small sampling of these activities:
Houston Walk for Victory: For the majority of his career Dr. Joseph Coselli has been at the forefront of the treatment of patients with Marfan syndrome. Dr. Coselli's clinical stewardship has helped make the Texas Medical Center a major site for Marfan and heart-related studies. For over two decades, Dr. Coselli has partnered with The Marfan Foundation, bringing the foundation's community-building and philanthropic events to Houston, including the nationwide Walk for Victory program benefiting the foundation's research into this life-threatening genetic disorder. He chaired the inaugural 2016 Houston Walk for Victory, which raised nearly $140K—the largest and most successful fundraising even in the history of the foundation, and leads the "Coselli's Crusaders," a top fundraising team.
Media Component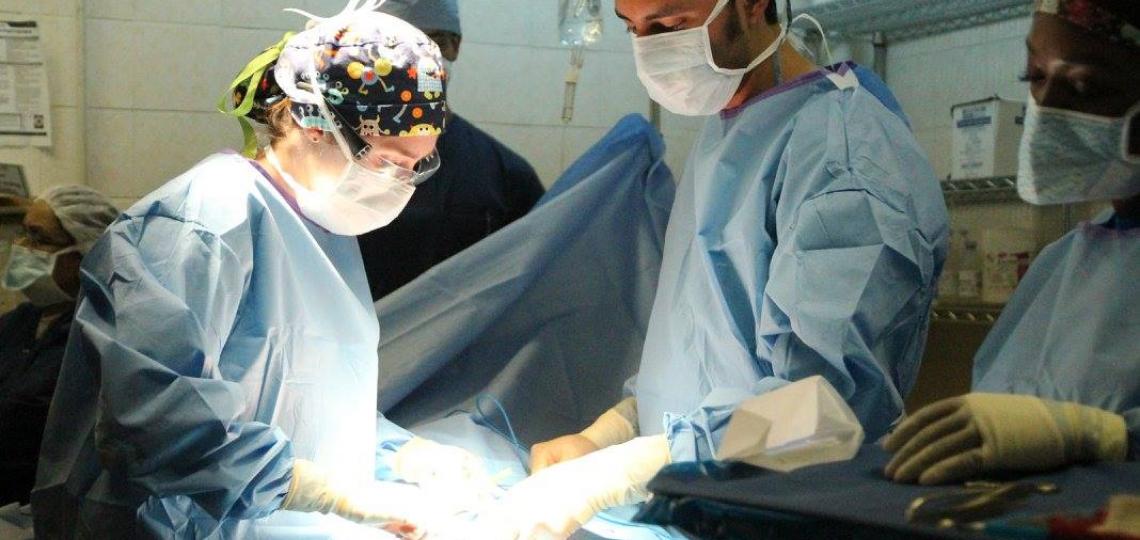 Heading
International Missions
Content
The Department of Surgery has a long history of training surgeons to provide excellence in medical care to underserved and resource-limited communities in the US and around the globe:
Smile Train: As chair of the medical advisory board of the international non-profit, Smile Train, Dr. Larry H. Hollier, professor and surgeon-in-chief at Texas Children's Hospital, has participated in numerous global surgical capacity-building trips for the treatment of craniofacial and hand deformities. Overall, he has safely supervised over 100,000 pediatric cleft surgeries in 85 countries. Dr. Laura Monson, assistant professor of surgery, traveled to Egypt and Dr. Edward Buchanan, associate professor and chief of pediatric plastic surgery, traveled to Tanzania to treat these children as well.
Global Surgery Residency: As a reflection of its commitment to both the Houston community and the international community, the Department of Surgery offers a curriculum to train leaders in Academic Global Surgery. Dr. Jed G. Nuchtern, professor of pediatric surgery, serves as chief of this innovative program. The General Surgery Residency incorporates a rigorous two-year global curriculum founded on broad-based surgical skills, international experience, and academic training. With an emphasis on both clinical training in a variety of medical fields and on cognitive and systems-based learning from regional experts and global organizations such as the World Health Organization (WHO), Baylor Global Surgery Track residents are poised to meet the needs of patients in the operating room and beyond. All residents graduate prepared to address the majority of the 44 essential surgeries as outlined by DCP-3 and to lead local, national, and international initiatives.
Media Component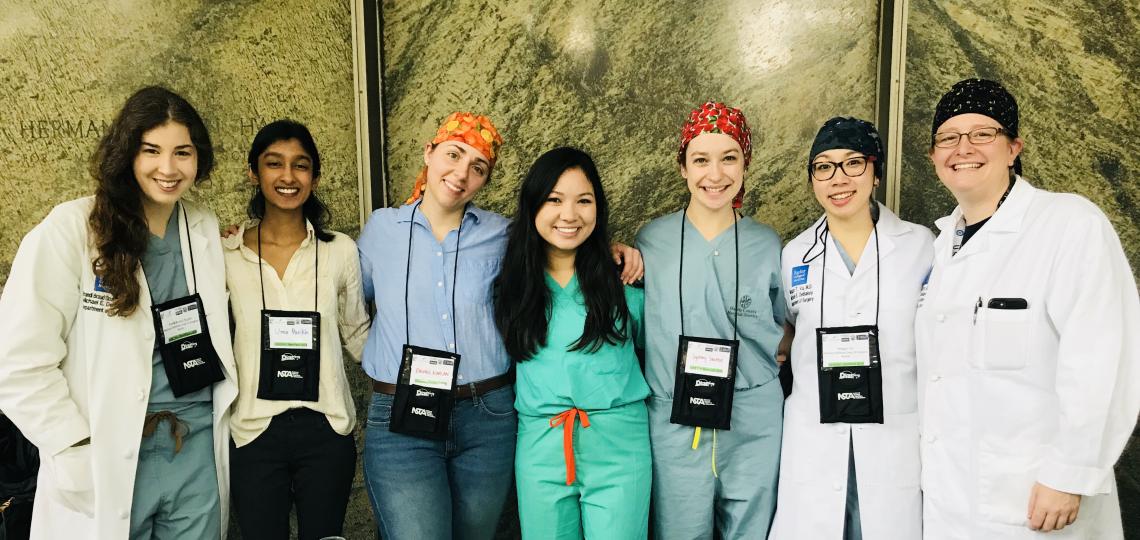 Content
Surgical Saturday: Here in Houston, our surgeons are part of the 80-member volunteer medical team of Surgical Saturday, a collaboration among CHI St. Luke's Health and Houston-area nonprofits, advocating affordable and accessible healthcare. The program provides surgical procedures at no charge for patients in need.
Reach for The Stars: Dr. Megan Vu, global surgery resident, has been a part of the Reach for the Stars Stem Festival at Rice University, co-sponsored by the Ride Family Foundation and Rice Space Institute. This festival, which was created for middle school girls, was founded to inspire young women towards careers in science and engineering.
Media Component

Credit
Make-A-Wish New Jersey
Heading
The Heart of Micaela's Fondest Wish
Content
Micaela has always dreamed of becoming a cardiothoracic surgeon. Her one true wish came true when she traveled to the Texas Heart Institute. Micaela shadowed some of the world's best in cardiothoracic science.
Media Component

Credit
ETHealthWorld
Heading
Dr. Larry Hollier: Smile Train, Texas
Content
In a interview with ETHealthworld, Dr. Larry Hollier, Chairman, Medical Advisory Board, Smile Train, Texas, talks about the areas of growth and the challenges that exist in terms of spreading awareness about the simple cleft surgery.
Media Component

Credit
CHI St. Luke's Health
Heading
Surgical Saturday Program
Content
Surgical Saturday is a collaboration among CHI St. Luke's Health and Houston area non-profit organizations advocating affordable and accessible healthcare.
Content
Texas Medical Center rally hosted by Scientists and Health Professionals for Black Lives
On Tuesday, June 9, 2020, Scientists and Health Professionals for Black Lives hosted a public rally and march through the Texas Medical Center.