Master
Media Component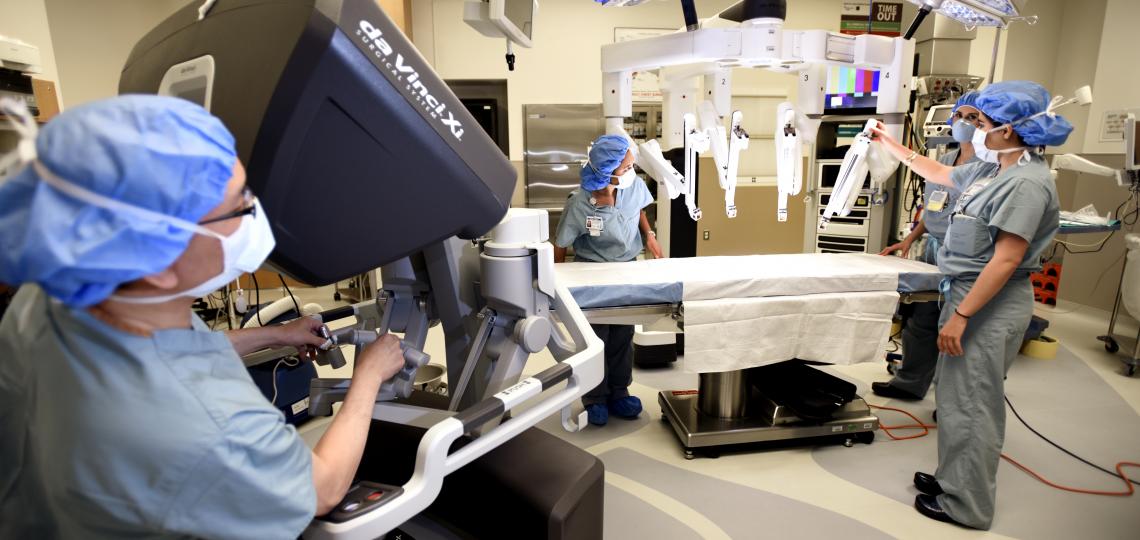 Heading
About the Program
Content
The Minimally Invasive Cardiac Surgery Fellowship program is a one-year, Texas Medical Board approved program (TMB #503-48-05-42). This program provides an education in innovative multidisciplinary care for patients with advanced and complex structural heart disease. From evaluation to treatment, this unique program is designed to deliver the best possible outcomes for each and every patient. The clinical and surgical expertise of the team is further enhanced by access to the latest in medical technology and precision diagnostics. This fellowship allows the trainee to receive additional clinical experience and teaching in minimally invasive cardiac surgery under the leadership of Program Director, Dr. Kenneth Liao. See a list of Cardiothoracic Transplantation and Circulatory Support faculty.
Heading
Goals and Objectives
Content
This program is a well-structured, mentored program that will involve a diversified experience in minimally invasive valvular disease (single and multi-valve), ascending aortic surgery, congenital defect repair, and coronary bypass surgery. In addition to the clinics and procedures, the fellow will participate in a research development program that encompasses randomized multi-center trials, and outcomes studies. 
This fellowship will be applicable to those physician candidates who have completed both their ACGME accredited General Surgery Residency Training and Cardiothoracic Surgery Residency with the American Board of Surgery (ABS) and American Board of Thoracic Surgery (ABTS). 
For more information please contact the Surgery Education office at 713-798-6078 or email thoracicsurgerytraining@bcm.edu. 
 
Heading
Minimally Invasive Cardiac Surgery at Baylor College of Medicine
Content
Dr. Kenneth K. Liao discusses the latest in heart surgery technology and his specialty in minimally invasive and robotic heart surgery.