Master
Media Component

Credit
Texas Heart Institute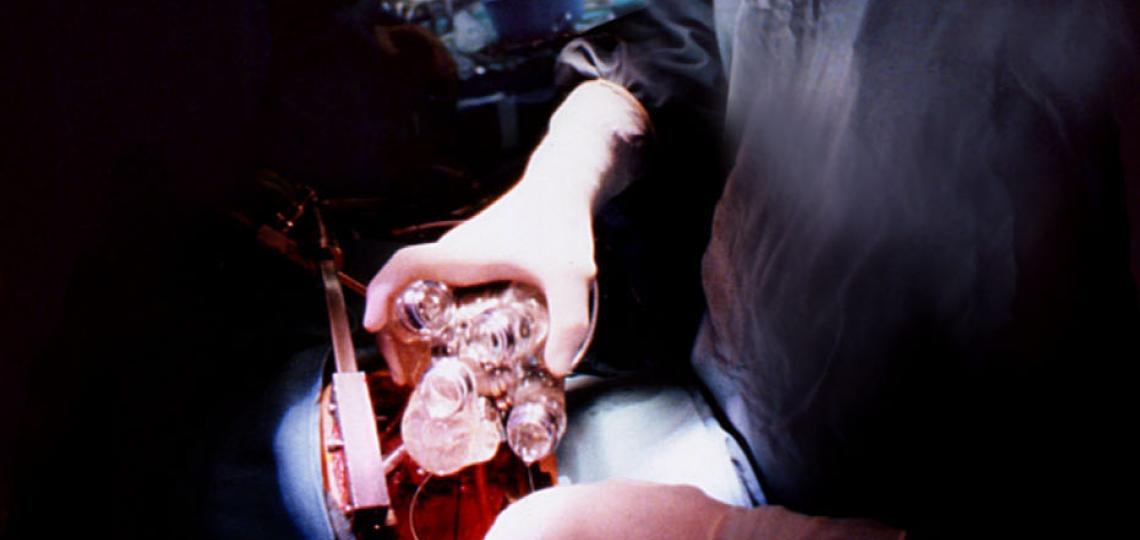 Heading
About the Program
Content
The Cardiac Transplant Surgery Fellowship at Baylor College of Medicine (TMB #503-48-05-46) is a one-year, Texas Medical Board approved program. This is a one year program, with the option of an additional year at the discretion of the faculty. This fellowship offers a unique experience involving the latest advances in the surgical treatment of patients suffering from severe heart failure. In addition to being one of the leading cardiac centers in regards to volume and outcomes related to cardiac transplantation, physicians at the Baylor St. Luke's Medical Center have amassed the largest experience in the development and use of ventricular assist devices (VADs) to help patients suffering from this mortal disease. 
Heading
Program Objectives
Content
Through didactic and clinical instruction, upon completion of the program the fellow will be able to accurately describe indications for LVAD therapy. To ensure completion of these goals, the trainee will work side by side with Program Director, Dr. Kenneth Liao, and our transplant surgeons. They will be able to successfully and thoroughly present potential patients to the Medical Review Board for transplant approval as well as present patients at the regularly scheduled transplant M&M conference. Trainees will become an integral part of the healthcare team, be supervised by senior surgeons, and gain the confidence and skills required to be successful in this specific subspecialty of training. See a list of Cardiothoracic Transplantation and Circulatory Support faculty. 
The Cardiac Transplant Surgery Fellowship program, which was initiated over 20 years ago, provides excellent first-hand access to the most current information in this quickly evolving chapter in the surgical treatment of heart failure patients. Residents and practicing surgeons who have completed their General Surgery and/or Thoracic Surgery training and desire further training in transplant surgery will be eligible to apply to our program. 
For more information contact the Surgery Education office at 713-798-6078 or email thoracicsurgerytraining@bcm.edu. 
 
Heading
Heart Transplantation: Why Choose Baylor College of Medicine
Content
Dr. Kenneth K. Liao discusses heart transplantation at Baylor College of Medicine.