Master
Media Component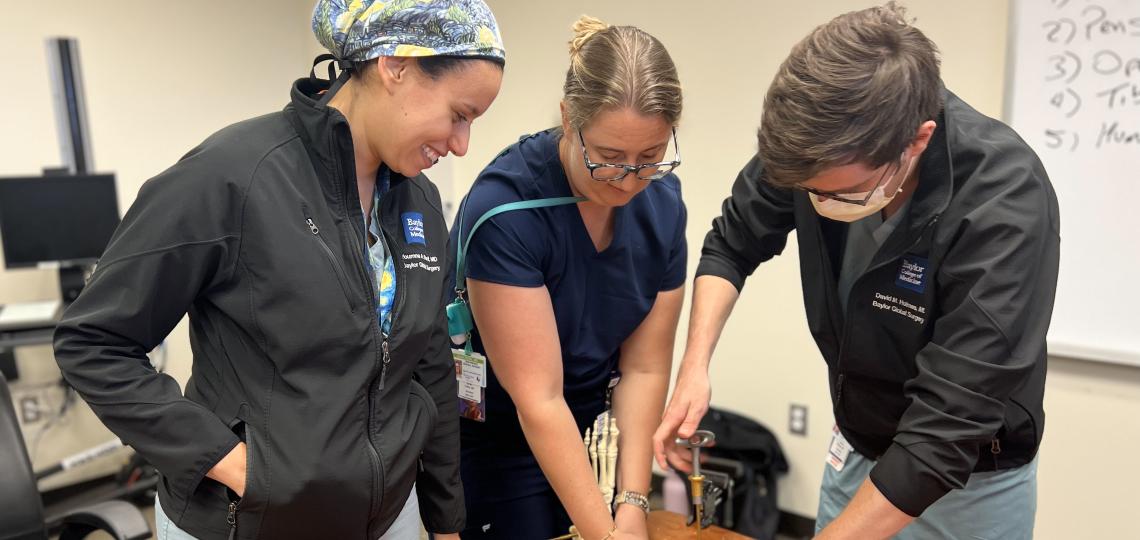 Heading
Essential Surgery Skills CME Conference
Content
The National School of Tropical Medicine, the Center for Global Surgery, the Michael E. DeBakey Department of Surgery and the Department of Obstetrics and Gynecology hold the Essential Surgery Skills CME Conference at Baylor College of Medicine, provided cultural understanding, and prepare practicing surgeons for common surgical conditions that occur in remote and limited resource settings. Through presentations by various faculty members and hands-on simulation laboratory sessions, the conference participants learned different techniques for surgery, obstetrics, gynecology, urology, orthopedics, and neurosurgery employed in limited resource settings. 
Media Component

Credit
Blue Cross and Blue Shield of Texas
Heading
Companies Addressing Stress Management
Content
American Airlines and Baylor College of Medicine use simulation to learn from each other's high-stress fields of surgery and aviation.
Media Component

Credit
Scott Holmes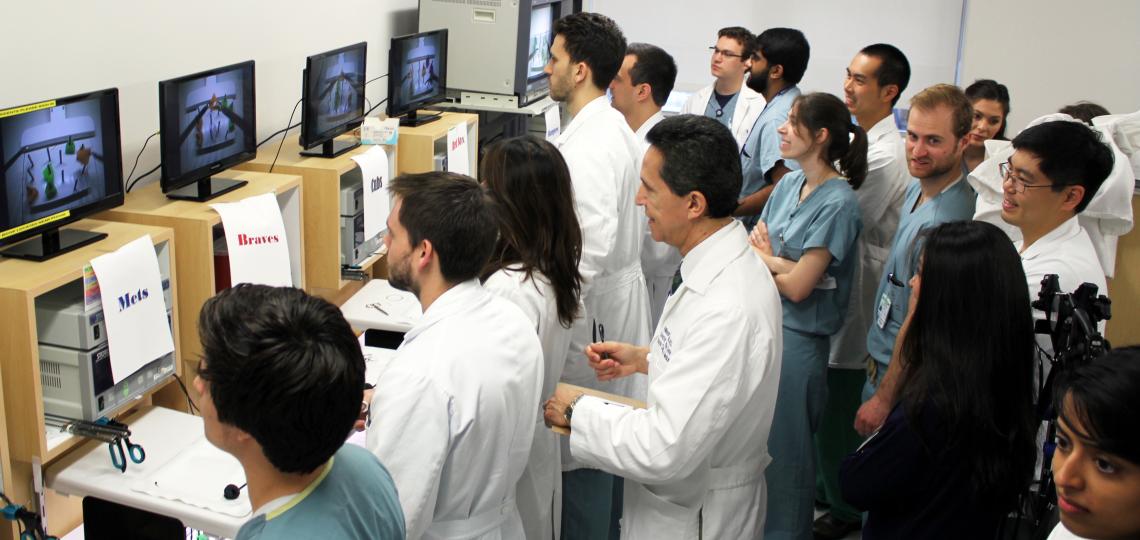 Heading
Surgical Skills Olympics
Content
The annual Surgical Skills Olympics are held in the Baylor College of Medicine Simulation Core. During the event, General Surgery residents participated in a friendly, team-based competition to demonstrate their surgical dexterity, skill and speed. Scores received individually and as a team enabled residents to quantify their surgical skill development.
Media Component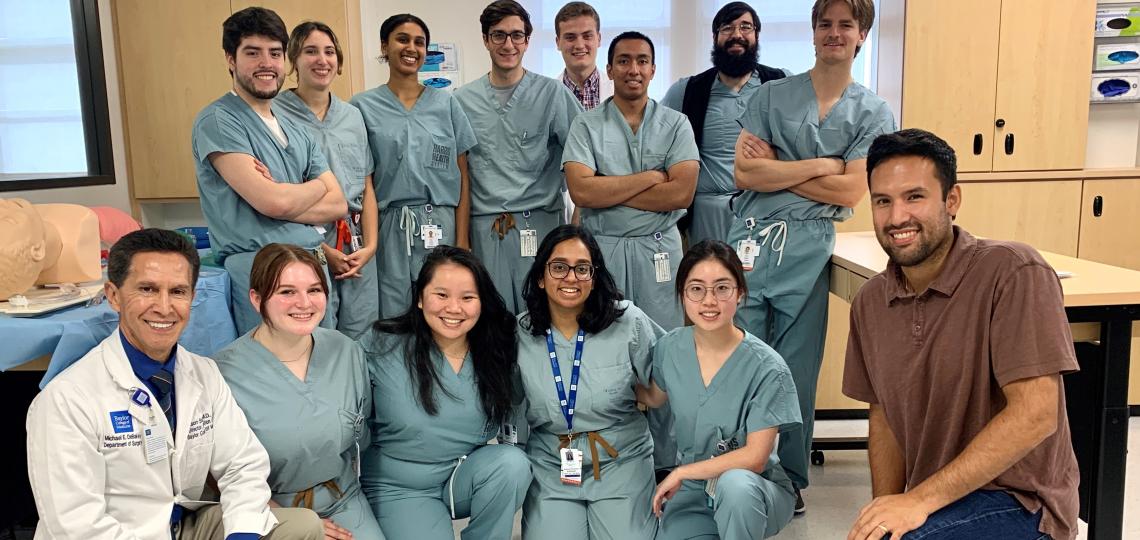 Heading
DeBakey Summer Surgery Students
Content
In existence for over 60 years, the DeBakey Summer Surgery Program familiarizes the student as observers with hospital and operating room environments as well as well-being and time management skills. Students selected for this eight-week program are assigned to a surgery faculty mentor who they shadow in their surgical service activities at one of the following hospitals: Ben Taub Hospital, Baylor St. Luke's Medical Center, Texas Children's Hospital and the Simulation Center.   
Media Component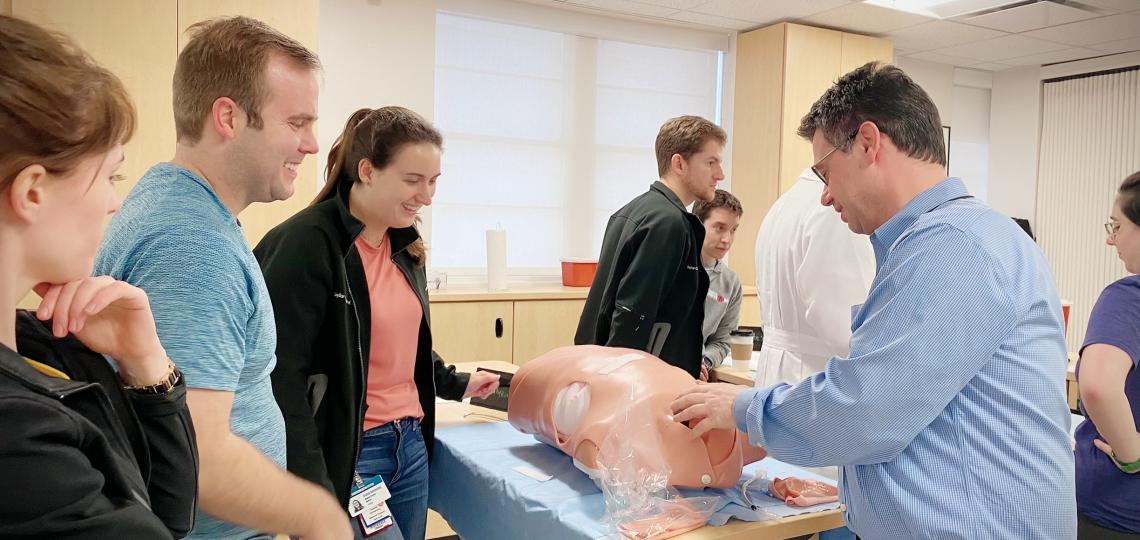 Heading
Surgical "Boot Camp" for Graduating Medical Students
Content
Graduating medical students participated in the surgical boot camp portion of the annual APEX course at Baylor College of Medicine.  The two-week intensive APEX course occurs every year in early spring and is designed to prepare the students for their upcoming internships.  
Media Component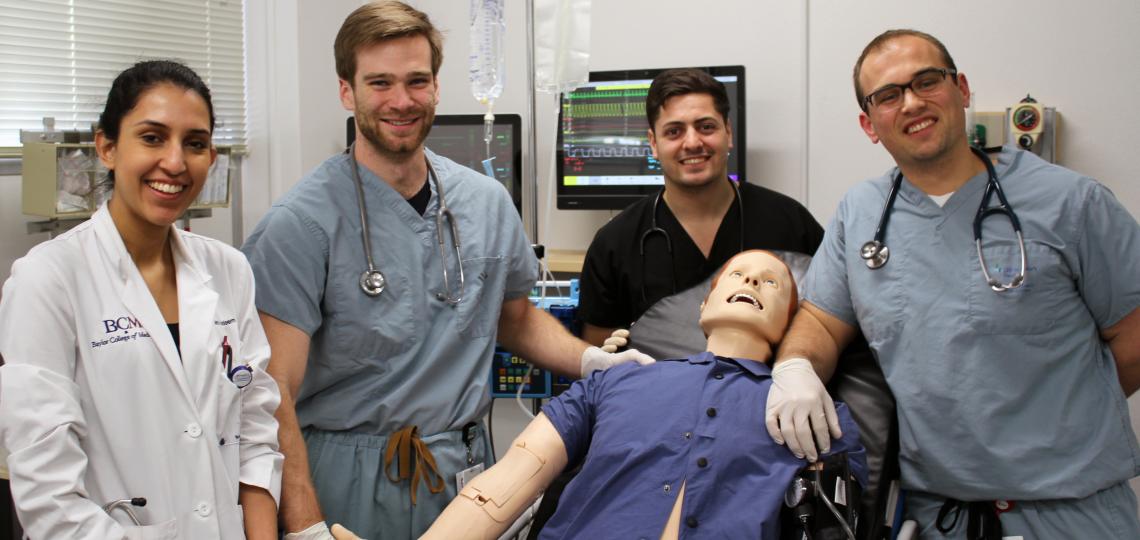 Heading
Student Simulation Society Prepares for National and International Competitions
Content
The Baylor College of Medicine Student Simulation Society was created in 2013 by then fourth-year medical student Shehni Nadeem when she organized a group of first-year medical students for the 2014 American Medical Student Association (AMSA) Simlympics competition. The following year, first-year Baylor medical students Andrew Kohner, Evan Strobelt, Saagar Patel, and Luis Fernandez and second-year student Lakshay Jain took first place at the 2015 AMSA competition in Washington, D.C. and at the SESAM competition in Belfast, Ireland, for back-to-back national and international championships.
Media Component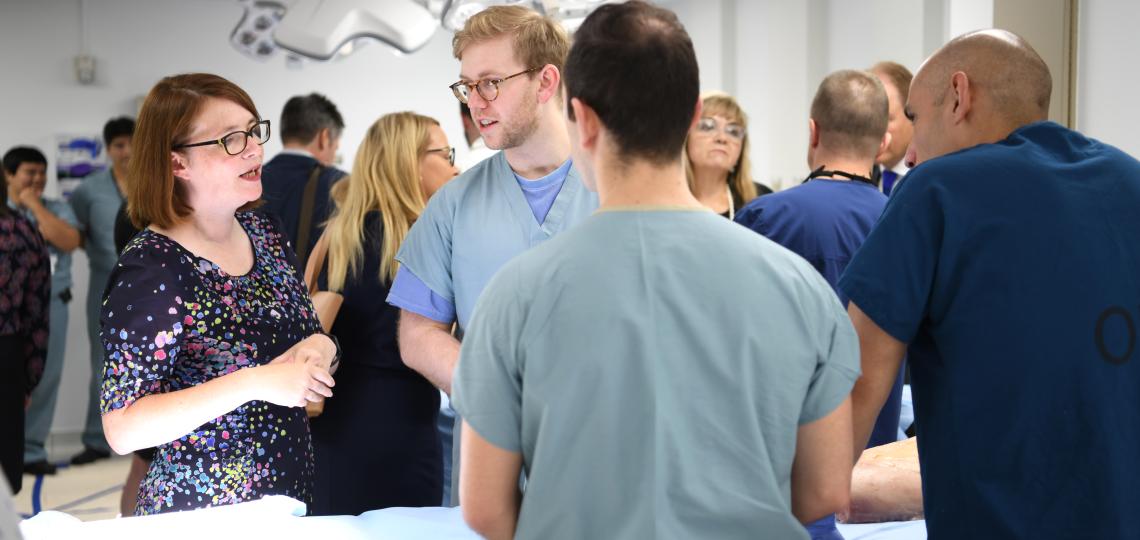 Heading
Welsh Education Minister Tours Simulation Labs
Content
Welsh Education Minister Kirsty Williams and Swansea University Vice Chancellor Paul Boyle visit an INSTINCT-sponsored trauma workshop hosted by Dr. Ian Pallister (Swansea) and Baylor's Dr. Marcus Hoffman and Dr. R. Mario Vera in the simulation lab. 
Media Component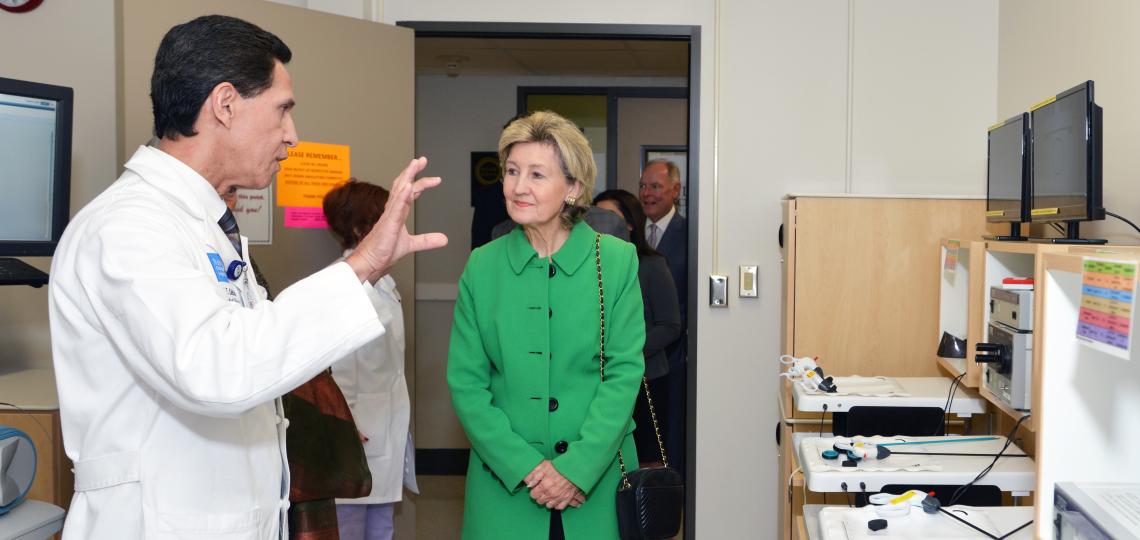 Heading
Kay Bailey Hutchison Tours Simulation Labs
Content
Former U.S. Senator Kay Bailey Hutchison tours the Simulation Labs at Baylor College of Medicine.