Master
Content
In 2020, the department created a six-year Thoracic Surgery Integrated Residency Program, leveraging the strengths of our long-established training programs in cardiothoracic surgery and general surgery. This program consists of six years of training (PGY-1 through PGY-6) with an optional two additional years in research focused in cardiac thoracic or general thoracic surgery. Buoyed by a strong traditional three year Thoracic Surgery-Independent Fellowship program that includes a cardiac and general thoracic track, under the direction of Dr. Ravi K. Ghanta , Dr. Shawn S. Groth, and Dr. Alexander Schutz , trainees will demonstrate the program's core values of integrity, respect for the individual, continuous commitment to excellence, dedication to discover/innovation, and fostering leadership through education and teaching.
The program includes three initial years that provides rotations in cardiac, vascular, general thoracic, surgical oncology, trauma surgery, and cardiology. After this foundational experience, residents may participate in research for a maximum of two years. The final three years provide senior experience in cardiothoracic surgery in adult and congenital cardiac surgery and general thoracic surgery.
Similar to our Thoracic Surgery (Independent) Fellowship program, residents will have developed extensive hands-on experience in complex aortic surgery, robotic cardiac and general thoracic surgery, heart and lung transplantation, mechanical circulatory support, and structural heart trans-catheter interventions. 
Media Component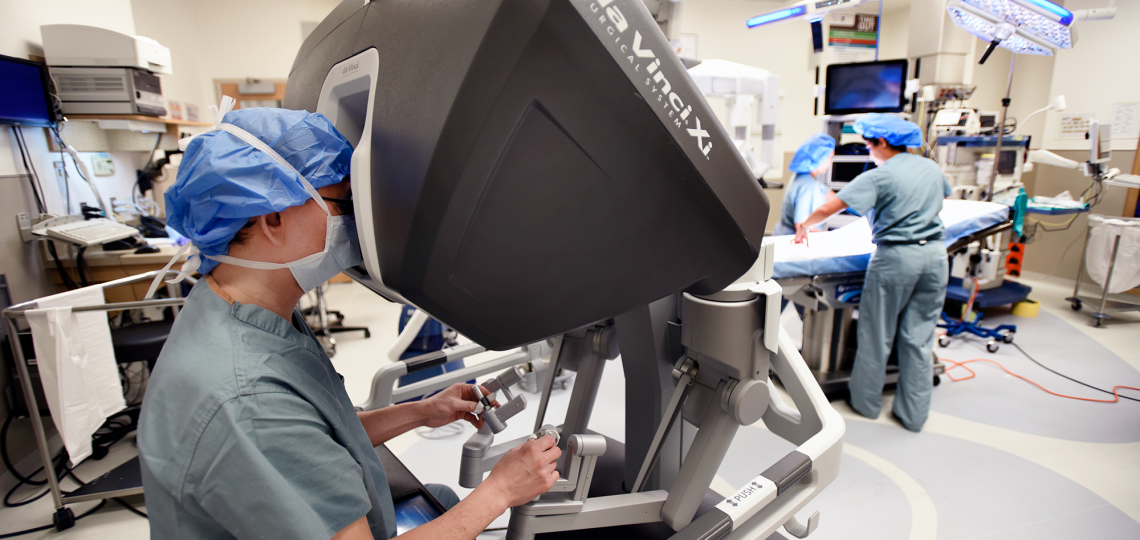 Content
In addition to institutional, faculty, and patient diversity, clinical volume is a strength of the cardiothoracic training program. Annually our residents have an opportunity to participate in the more than 1,700 adult cardiac surgery cases that are performed at our hospital affiliates, including more than 150 VADs and heart/lung transplants and more than 200 complex aortic reconstructions. Structural heart exposure includes 350 TAVRs per year and more than 50 Mitraclip procedures per year. Robotic cardiothoracic surgery continues to grow rapidly, with more than 200 robotic cases performed in 2019. Robotic operations include MIDCAB, mitral valve replacement, mitral valve repair, thymectomy, lobectomy esophagectomy, anti-reflux surgery, and thoracic outlet. Exclusive of MD Anderson, 860 thoracic and esophageal cases are performed annually. In addition 1,075 congenital heart operations are performed annually at Texas Children's Hospital.