Master
Content
Join us in developing and applying new technologies and innovative methods to deepen understanding of biochemistry, biophysics and structural biology in human health and disease.
Heading
About the Program
Content
As a graduate of our program, you will be equipped with cutting-edge technology skills and depth of knowledge required to investigate emerging fundamental and disease-associated questions in biology. While a student in the Chemical, Physical & Structural Biology Graduate Program, you will have access to multidisciplinary training opportunities including biophysical and biochemical analysis of proteins, biochemistry, pharmacology, chemical synthesis, combinatorial chemistry, structural biology, and protein design and engineering.
Explore our research
Heading
Diverse Perspectives
Content
Our most essential strength is our community of highly collaborative scientists focused on the success of our science and our students. Our program draws together faculty members with shared interests to provide a diversity of scientific perspectives.
Explore Research
Heading
Where Will Your Ph.D. Take You?
Content
From day one we encourage you to think deeply about your career choices. Wherever your ambition leads, you will receive the support you need to follow a path well worn by our alumni who have built successful careers across diverse endeavors.
View our alumni
Heading
CPSB Research News
"I decided to take a pay cut and leave industry to be a CPSB graduate student because I knew the training I would get here at BCM would be invaluable in advancing my career."
Heading
Graduate School of Biomedical Sciences
Content
The Chemical, Physical & Structural Biology Graduate Program is part of the Baylor College of Medicine Graduate School of Biomedical Sciences. Visit the GSBS website for information about our curriculum and admissions process as well as to find resources and services designed to support your success throughout graduate school and your future career.
Learn more
Heading
Stipends and Benefits
Content
Our students receive a competitive stipend, a tuition remission, and individual health insurance at no cost to the student. At BCM, your stipend and benefits are not linked with teaching obligations. We are focused on you and your training. If your vision for your future includes teaching, you may choose to gain experience as a teaching assistant. If you do not want to teach, you have the freedom to focus exclusively on your education and research as well as to work with your mentor to take advantage of other BCM resources that match your interests.
View stipends and benefits
Media Component

Credit
Andrew McCullough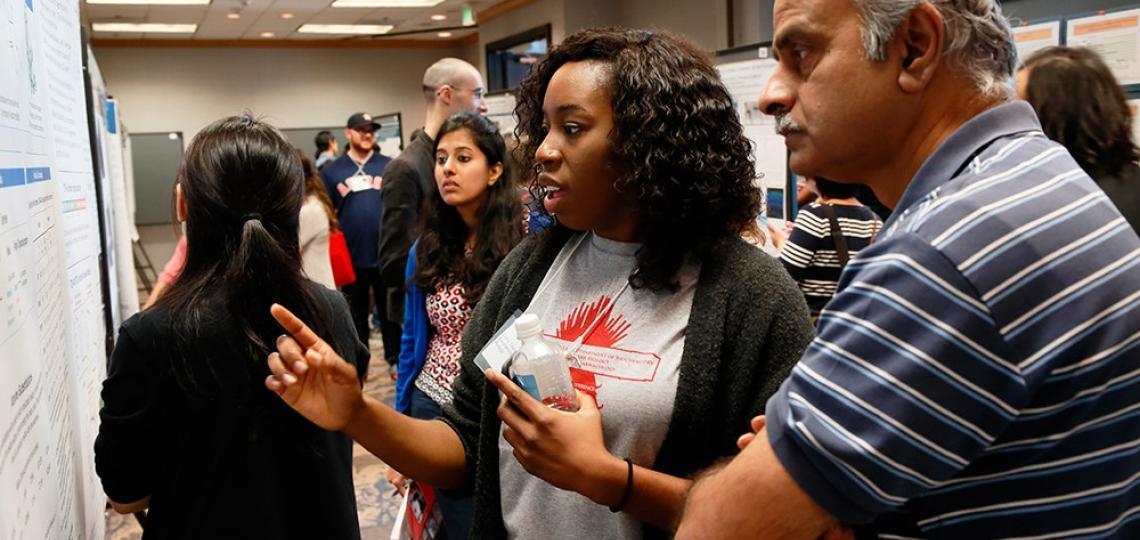 Heading
Supporting Your Success