Master
Media Component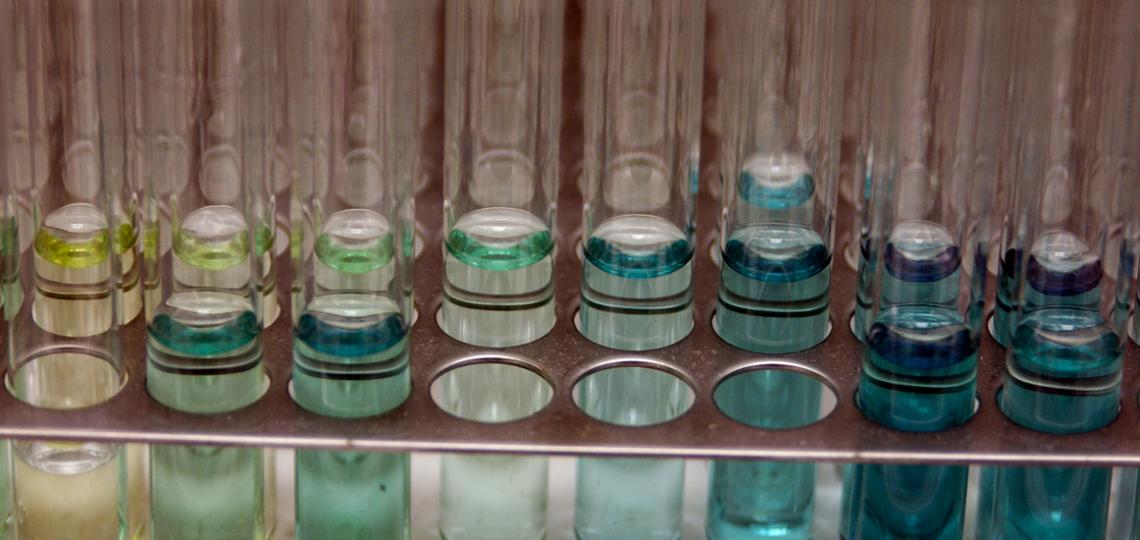 Heading
Program Research Areas
"I loved basic science as an undergraduate, but also wanted to focus on research that was going to impact people. It was clear when I was researching schools that BCM researchers valued collaborations with clinicians, and being in the TMC offers so much opportunity for such collaborations." -
Heading
Research Resources
Description
As a student in the Chemical, Physical and Structural Biology graduate program you will have access to the all the resources of Baylor College of Medicine as well as those of leading research institutions in the world's largest medical complex.
Terms

Center for Drug Discovery
Item Definition
The CDD includes a state-of-the-art screening facility to perform screening for a wide range of cell-based phenotypic and target-based biochemical assays in high-throughput or follow-up screens.

CryoEM Core
Item Definition
The CryoEM Core is a state-of-the-art resource for near-atomic resolution 3-D analysis of the structure and dynamics of macromolecules and assemblies, either purified or within cells.

Item Definition
The Mass Spectrometry (MS) Proteomics Core provides full "beginning-to-end" support that includes project evaluation and design, biochemical purifications, mass spectrometry sequencing, and data analysis performed within the core and by the experienced core personnel.

Macromolecular X-Ray Crystallography Facility
Item Definition
The Macromolecular X-Ray Crystallography Facility provides a centralized, state-of-the-art resource for the acquisition of atomic resolution, 3D structure information of macromolecules, including proteins, nucleic acids, and their complexes with small molecule inhibitors.

NMR and Drug Metabolism Core
Item Definition
The NMR and Drug Metabolism Core offers tools to support the discovery, synthesis, screening, optimization, metabolism and pharmacokinetics of small molecule ligands or lead compounds.

Other Advanced Technology Cores
Item Definition
The Advanced Technology Core laboratories listed above are ones most utilized by faculty and students in our program. Depending on your area of focus, you may use others as well. These cores provide state-of-the-art instrumentation and technologies as well as consultation on experimental design, data analysis and training. Through the cores, you will not only gain access to tools and techniques that support your research, you will also receive training and mentorship in how to leverage these tools to develop innovative approaches to scientific challenges.

More Research Resources
Item Definition
As you begin your career in research it is impossible to predict where your investigations will need. Therefore it is essential to have access to diverse resources, not only equipment but also experienced individuals available to help you identify the resources you need and master their use.
Heading
Texas Medical Center
Content
The concentration of research in every aspect of biomedical sciences in the Texas Medical Center and in Houston is among the highest to be found anywhere. Through an extensive network of affiliations, you will have access to extensive interactions and collaborations with researchers from the full spectrum of physical and social sciences.
Explore the TMC!