Master
Media Component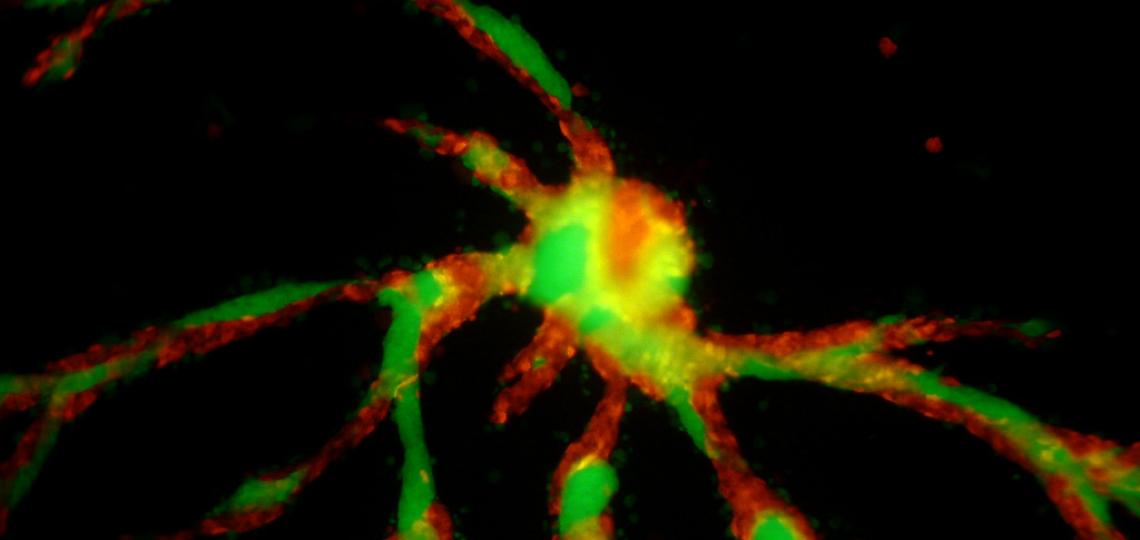 Content
Whether you already know the specific area of genetics or genomics research you want to pursue or are still exploring, you will find faculty at Baylor College of Medicine who are working at the cutting-edge of your field of interest. You will have the opportunity to complete rotations in laboratories working in diverse areas using a variety of techniques and organisms to conduct basic, translational and clinical research.
Heading
Faculty Research by Organism
Media Component

Credit
Center for Disease Control and Prevention/James Archer
Media Component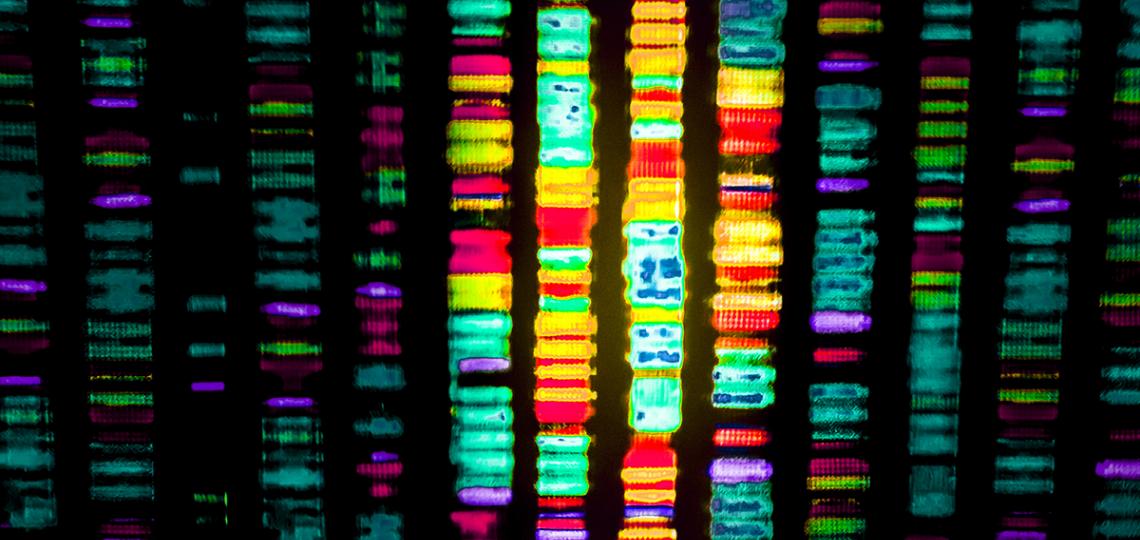 Heading
Discoveries to Disease
Content
In the Texas Medical Center, there are no boundaries separating research and clinical care. Basic, translational and clinical researchers share buildings with clinical care providers and labs are mere steps away from clinics and hospitals. Whether working at the molecular, cellular or organismal level, our researchers maintain perspective on how their work may impact human disease and health.
BCM's contributions to advancing the study of genetics and genomics have included:
Determining the sequences of chromosomes 3, 12 and part of X as part of their role as one of three centers to complete the Human Genome Project
Leading sequencing of many animal genomes, including the mouse, rat, fruit fly, rhesus monkey, honey bee, sea urchin, marmoset, orangutan, and cow
Describing the first case of uniparental disomy, in which a child receives both copies of a gene from one parent
Pioneering gene chip technology that streamlines diagnosis of genetic and chromosomal diseases
Discovering the gene that causes Rett syndrome, a post-natal genetic disorder that affects mainly girls
Identifying new mutations in a cartilage protein that results in a lethal form of the brittle bone disease called osteogenesis imperfect
Sequencing and annotating the first personalized genome sequence, that of Dr. James Watson, Nobel laureate who described DNA's double helix
Conducting the first successful surgery on the human genome.
Heading
Research Resources
Description
As you begin your career in research it is impossible to predict where your investigations will lead. Therefore, it is essential to have access to diverse resources. This includes not only equipment, but experienced individuals available to help you identify the resources you need and master their use.
Content
Dr. Huda Zoghbi discusses her study featuring a three-pronged approach used in animal models to help subdue early events that occur in the brain long before symptoms of Alzheimer's disease are evident.
Media Component

Credit
Cell Press
Content
In this video, done in conjunction with the publication of their research in Cell Stem Cell, Dr. Margaret Goodell and M.D./Ph.D. student, Joanne Ino Hsu, discuss their findings that showed cytotoxic chemotherapies put patients at risk for future hematopoietic malignancies.
Content
Dr. Kjersti Aagaard, associate professor of obstetrics and gynecology, discussing her research on the vaginal microbiome in pregnancy as part of BCM's role in the Human Microbiome Project.
Content
Dr. Benjamin Arenkiel, McNair Scholar and associate professor of molecular and human genetics and neuroscience, discusses his findings published in Nature on acetylcholine's role in appetite control in mice.
Content
The scientific community is increasingly aware that an organism's interactions with the millions of microbes in their bodies – the microbiome – can influence many of its functions, such as cognitive and metabolic activities and aging. Questions have also been raised about the role the genetic composition of the microbiome might be playing in longevity. In her lab at Baylor College of Medicine, Dr. Meng Wang, associate professor of molecular and human geneticsand the Huffington Center On Aging, investigated this possibility.
Read article