Master
Media Component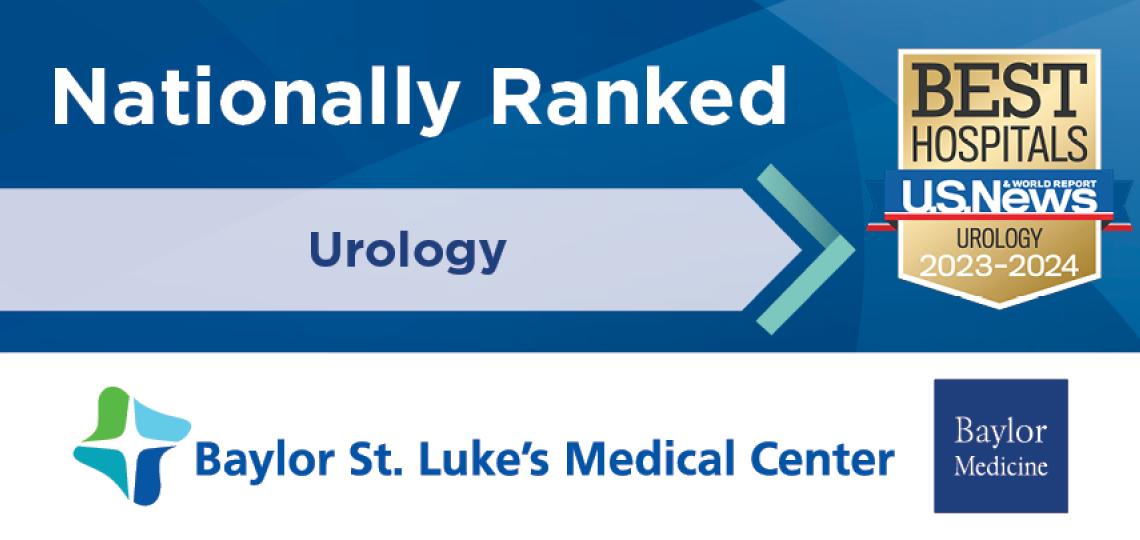 Heading
Lester and Sue Smith Urology Clinic
Content
Physicians in the Lester and Sue Smith Urology Clinic at Baylor Medicine use the latest advances in urological medicine to offer personalized care for those with urologic conditions. Patients benefit from convenient onsite laboratory and diagnostic services. Each of our physicians is highly trained not only in general urology but also in at least one of the various urologic subspecialties, such as:
neurourology/voiding disorders (female urology)
urologic oncology (surgical and medical)
male reproductive medicine, including erectile dysfunction or impotency
Our physicians are skilled surgeons with unique expertise in reconstructive surgery and special training in minimally invasive and laparoscopic surgical techniques. In addition, we take great pride in patient education, ensuring that our patients fully understand their condition and the treatment options available.
Baylor Medicine faculty members are leaders in urologic research, conducting clinical, translational (laboratory to bedside), and basic research. Researchers and clinicians in our department have pioneered the development of innovative technologies leading to safer and more effective treatments for patients, revolutionizing the diagnosis and treatment of urologic conditions.
Content
Call us at (713) 798-4001 between 8 a.m. and 5 p.m., Monday through Friday, to book an appointment with one of our urologists.
Heading
Request a Callback
Content
Request an appointment with a urologist using the online form for non-urgent matters.
Request Now
Heading
Urologic Sub-Specialties
Content
At Baylor Medicine, our urologists are trained in general urology as well as a spectrum of urologic sub-specialties.
Content
Baylor College of Medicine conducts clinical trials that give participants access to the latest, most comprehensive diagnostic and treatment options available. See available clinical trials for: