Dr. Hsiao-Tuan Chao named new McNair Scholar
Media Component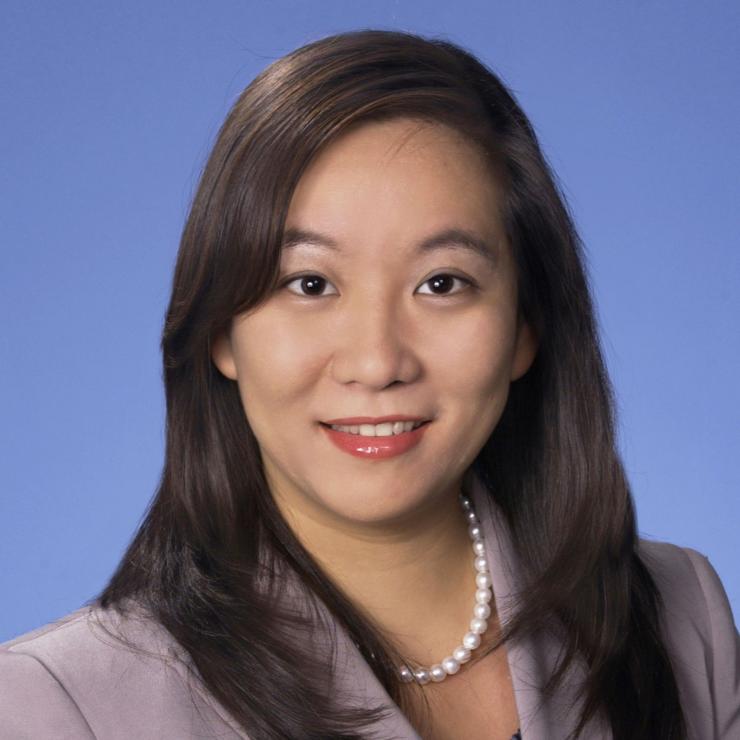 Content
Dr. Hsiao-Tuan Chao, assistant professor of pediatrics and molecular and human genetics, faculty at the Jan and Dan Duncan Neurological Research Institute, and associate program director of the basic neuroscience pathway in pediatric neurology at Baylor College of Medicine, has been named the newest McNair Scholar at Baylor. She is the College's first McNair M.D./Ph.D. Scholar Alumni to also be named a McNair Scholar.
The McNair Scholar program, supported by The Robert and Janice McNair Foundation and managed by the McNair Medical Institute, identifies and recruits influential researchers in neuroscience, cancer and juvenile diabetes. Similarly, the McNair M.D./Ph.D. Scholars program trains highly motivated M.D./Ph.D. students as physician-scientists who split their time between conducting biomedical research while still caring for patients.
Chao's research focuses on neurodevelopmental disorders, such as intellectual disability, epilepsy and autism. She currently is working to elucidate the mechanisms underlying transcriptional dysregulation of inhibitory signaling pathways in childhood neurodevelopmental disorders. Her research looks at understanding how single gene changes that alter transcriptional networks can affect communication between neurons.
In 2017, Chao, along with an international team of researchers at the Undiagnosed Disease Network, Baylor and the Neurological Research Institute at Texas Children's Hospital, discovered the association between genetic variations in the EBF3 gene and an undiagnosed developmental disorder that manifested in normal to moderate cognitive impairments, speech impediments, poor muscle tone, impaired coordination and autistic behaviors. Chao, with her colleague Dr. Michael Wangler, now leads a multidisciplinary clinic at Texas Children's Hospital for the EBF3-related HADD syndrome, and her laboratory is exploring the role of EBF3 dysfunction in neurodevelopmental disorders.
"I am forever grateful to Bob and Janice McNair for their vision of a better future through supporting education, research and medicine. Their kindness, generosity and compassion were always at the forefront, and they have shaped who I am today as a physician, a scientist and a teacher," said Chao. "Every patient that I am able to help, research question I can answer and trainee that I mentor all benefit directly from their enduring legacy."
Chao earned her Bachelor of Science and Bachelor of Arts degrees at the University of Texas at Austin. She completed her M.D. and Ph.D. in neuroscience through the Medical Scientist Training Program at Baylor, where she also completed her internship and residency in pediatrics and pediatric neurology.
As a McNair M.D./Ph.D Scholar, Chao explored the contributions of alterations in neuronal signaling to Rett syndrome, a childhood neurologic disorder resulting from mutations in the MECP2 gene. She developed a new mouse model to remove MeCP2 from only inhibitory neurons that reproduced almost all the symptoms of Rett syndrome. In doing so, she uncovered a critical role for inhibitory dysfunction in the pathogenesis of neurodevelopmental disorders.
Chao has been the recipient of many other prestigious honors such as the 2017 STAT Wunderkind Award, 2017 Child Neurology Society Outstanding Junior Member, the Neurology Research Scholar Award from the American Academy of Neurology, the Child Neurologist Career Development Program Scholar from the Kennedy Krieger Institute and NINDS, and, most recently, the 2018 Burroughs Wellcome Fund Career Award, the Pediatric Epilepsy Research Foundation Award and the NIH Director's High-Risk, High-Reward DP5 Early Independence Award.