Aaron Cox, Ph.D.
Picture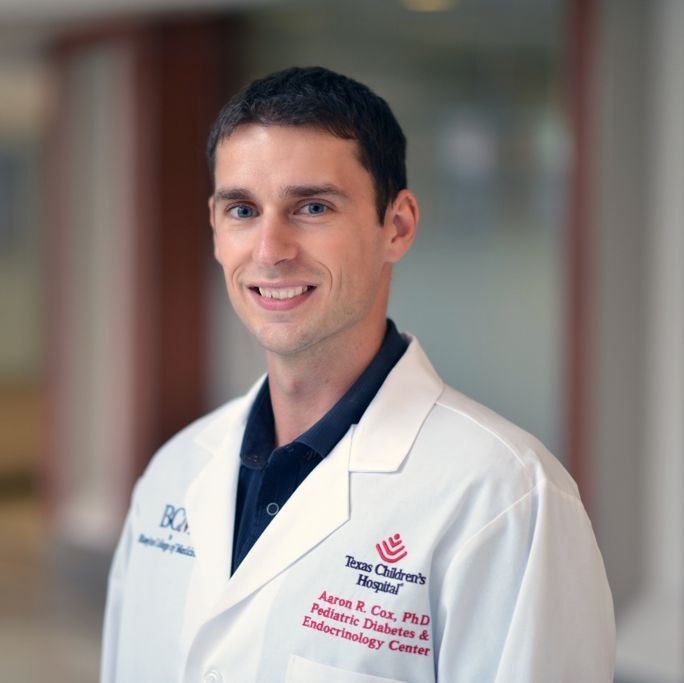 Aaron Cox, Ph.D.
Assistant Professor
Email
racox@bcm.edu
Positions
Assistant Professor

Medicine
Endocrinology, Diabetes, and Metabolism
Baylor College of Medicine
Houston, TX US
Addresses
BCM-Alkek Building for Biomedical Research (Lab)

One Baylor Plaza
Houston, TX 77030
United States
Education
Postdoctoral Fellowship at Baylor College of Medicine

01/2019 - Houston
Obesity, Metabolism, and Inflammation
Postdoctoral Fellowship at Baylor College of Medicine

02/2018 - Houston
Beta Cell Biology
PhD from University of Western Ontario

06/2011 - London, ON Canada
Physiology
BSc from University of Western Ontario

06/2004 - London, ON Canada
Physiology
Professional Interests
Islet Biology
Type 1 & 2 Diabetes
Obesity & Insulin Resistance
Immune Cell Metabolism
Professional Statement
Diabetes is marked by a relative or absolute deficiency of insulin-producing beta cells. Strategies to expand beta cell mass have significant potential to restore glucose control in diabetes patients. Beta cells demonstrate tremendous capacity to proliferate during obesity, although the mechanisms are unclear. We are focused on uncovering the hormonal and metabolic signals that drive beta cell expansion in obesity. In particular, we are examining the central and islet specific mechanisms by which leptin regulates beta cells proliferation. Our goal is to identify novel targets for the expansion of endogenous beta cells in patients with diabetes. We are employing new genetic mouse models, metabolic phenotyping, and molecular approaches to examine the effects of obesity-derived signals on beta cells.
Websites
Selected Publications
Funding
Leptin regulation of beta cell proliferation - #1R56DK128098

(07/18/2022 - 06/30/2023) Grant funding from NIH NIDDK
The goal of this award is to generate preliminary data to support observations that leptin regulates pancreatic islet delta cell function.
Novel Leptin-Islet Signaling Pathway Regulates Beta Cell Function and Proliferation - #PR220954

(01/02/2023 - 12/31/2024) Grant funding from DoD PRMRP Discovery Award
The goal of this project is to understand how leptin regulates islet function and beta cell proliferation.
GABP is a novel regulator of beta cell metabolism and proliferation - #R03DK135458

(05/01/2023 - 04/30/2025) NIH NIDDK