Sean Hartig, Ph.D.
Picture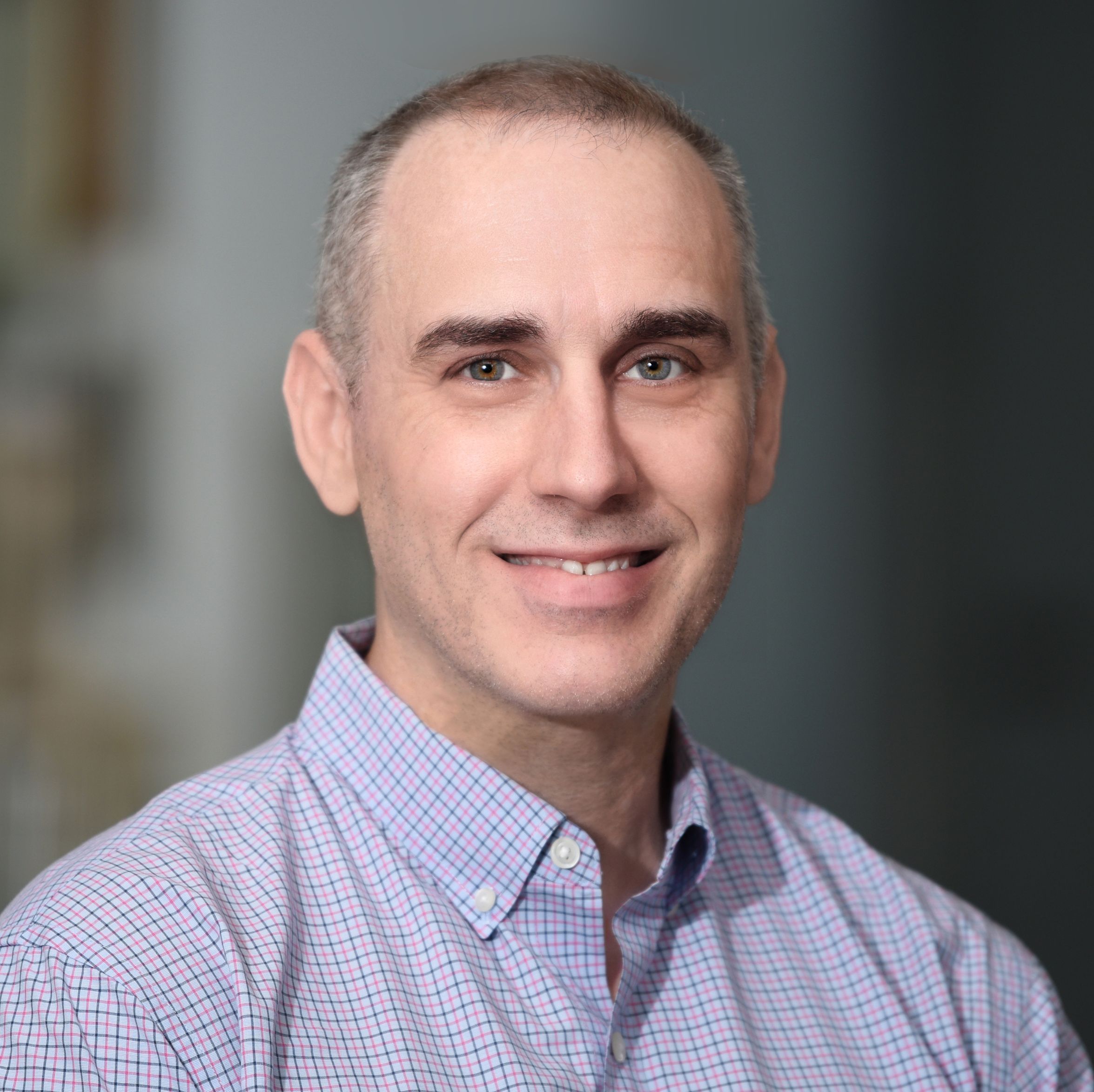 Sean Hartig, Ph.D.
Associate Professor
Email
hartig@bcm.edu
Positions
Associate Professor

Medicine
Endocrinology, Diabetes, and Metabolism
Baylor College of Medicine
Houston, Texas US
Associate Professor

Mol & Cell Biology
Baylor College of Medicine
Houston, TX US
Member

Dan L Duncan Comprehensive Cancer Center
Baylor College of Medicine
Houston, Texas United States
Addresses
BCM-Alkek Building for Biomedical Research (Lab)

ABBR-R612
Houston, TX 77030
United States
hartig@bcm.edu
Education
Post-Doctoral Fellowship at Baylor College Of Medicine

10/2011 - Houston, Texas United States
Molecular and Cellular Biology
Post-Doctoral Fellowship at University Of Texas MD Anderson Cancer Center

06/2008 - Houston, Texas United States
Cancer Biology
PhD from Vanderbilt University

12/2006 - Nashville, Tennessee United States
Chemical Engineering
BS from North Carolina State University

05/2001 - Raleigh, North Carolina United States
Chemical Engineering
Honors & Awards
Nancy Chang, Ph.D. Award for Research Excellence

Baylor College of Medicine
Protege, The Academy of Medicine, Engineering and Science of Texas
Norton Rose Fulbright Faculty Excellence Award in Teaching and Evaluation

Baylor College of Medicine
Professional Interests
Cellular Mechanisms of Obesity and Diabetes
Professional Statement
Obesity affects one in three adults worldwide and represents the most significant risk factor for type 2 diabetes, cardiovascular disease, and metabolic syndrome. Currently, there is no generally effective medical therapy for obesity that complements ongoing efforts to educate the public about diet and exercise regimens.
We are interested in fundamental aspects of metabolic regulation, particularly how dietary stress acts on adipose tissue to influence the co-morbidities of obesity. Recent efforts in our laboratory use a combination of genetic mouse models, immunophenotyping, metabolomics, and molecular biology to examine the interactions between parenchymal and stromal cell types within adipose tissue as a platform to treat obesity, diabetes, and other metabolic disorders.
We recruit graduate students from the Cancer & Cell Biology, Genetics & Genomics, and Development, Disease Models & Therapeutics programs.
Websites
Selected Publications
Koh EH, Chernis N, Saha PK, Xiao L, Bader DA, Zhu B, Rajapakshe K, Hamilton MP, Liu X, Perera D, Chen X, York B, Trauner M, Coarfa C, Bajaj M, Moore DD, Deng T, McGuire SE, Hartig SM

"miR-30a remodels subcutaneous adipose tissue inflammation to improve insulin sensitivity in obesity."

Diabetes. 2018;67:2541-2553.

Bader DA, Hartig SM, Putluri V, Foley C, Hamilton MP, Smith EA, Saha PK, Panigrahi A, Walker C, Zong L, Martini-Stoica H, Chen R, Rajapakshe K, Coarfa C, Sreekumar A, Mitsiades N, Bankson JA, Ittmann MM, O'Malley BW, Putluri N, McGuire SE

"Mitochondrial pyruvate import is a metabolic vulnerability in androgen receptor-driven prostate cancer."

Nat Metab. 2019;1:70-85.

Cox AR, Chernis N, Bader DA, Saha PK, Masschelin PM, Felix JB, Sharp R, Lian Z, Putluri V, Rajapakshe K, Kim KH, Villareal DT, Armamento-Villareal R, Wu H, Coarfa C, Putluri N, Hartig SM

"STAT1 dissociates adipose tissue inflammation from insulin sensitivity in obesity."

Diabetes. 2020;69:2630-2641.

Felix JB, Cox AR, Hartig SM

"Acetyl-CoA and metabolite fluxes regulate white adipose tissue expansion."

Trends Endocrinol Metab. 2021;32:320-332.
Cox AR, Chernis N, Kim KH, Masschelin PM, Saha PK, Briley SM, Sharp R, Li X, Felix JB, Sun Z, Moore DD, Pangas SA, Hartig SM

"Ube2i deletion in adipocytes causes lipoatrophy."

Mol Metab. 2021;48:101221.
Hide 1 publications
Projects
Developmental signals that regulate body fat distribution

White adipose tissue is an endocrine organ that dynamically expands and contracts to meet the metabolic demands of the organism. It is found in the subcutaneous layer and distinct intra-abdominal depots. Excess abdominal fat is associated with insulin resistance, type 2 diabetes, and cardiovascular disease. In contrast, expansion of subcutaneous white adipose tissue depots is associated with normal insulin sensitivity and reduced incidence of obesity-linked conditions including ectopic fat deposition, hepatic steatosis (fatty liver), and type 2 diabetes. We are interested in transcriptional pathways that specify the patterning of white adipose tissue depots in normal development and obesity. These projects will ultimately explore pathways and signals that dictate the selective expansion of depot-specific fat cells.
Memberships
Endocrine Society

Member
American Diabetes Association

Member
Funding
An anti-diabetic microRNA that promotes metabolically healthy obesity - #R01DK114356

(07/01/2017 - 07/01/2022) Grant funding from NIH NIDDK
The goal of this project is to determine how the microRNA miR-30a preserves insulin sensitivity in obese mice.
A microRNA rheostat that regulates fuel utilization - #1-18-IBS-105

(01/01/2018 - 06/01/2022) Grant funding from American Diabetes Association
The goal of this project is to establish the effects of miR-30a on mitochondrial fuel metabolism expression in white adipocytes.
Metabolic Impact of FGF-21 in Adipose Tissue and Liver of People Living With HIV - #R01DK126042

(09/20/2020 - 06/30/2025) Grant funding from NIH NIDDK
The goal of this project is to understand how elevated FGF21 expression contributes to fatty liver disease in people living with HIV.