Master
Terms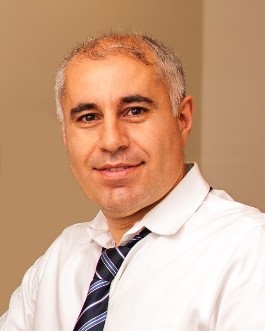 Item Definition
Baylor College of Medicine – Department of Psychiatry
Chadi G. Abdallah has expertise in antidepressants clinical trials, translational clinical neuroscience, multimodal neuroimaging, and the development of rapid acting antidepressant for the treatment of depression, PTSD and other stress-related psychiatric disorders.
Media Component

Credit
Abdallah et al. 2015, Annual Review in Medicine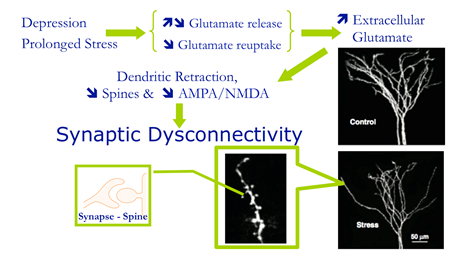 Content
Abdallah, C. G., Sanacora, G., Duman, R. S., & Krystal, J. H. (2015). Ketamine and rapid-acting antidepressants: a window into a new neurobiology for mood disorder therapeutics. Annual review of medicine, 66, 509–523. https://doi.org/10.1146/annurev-med-053013-062946.
Ketamine is the prototype for a new generation of glutamate-based antidepressants that rapidly alleviate depression within hours of treatment. Over the past decade, there has been replicated evidence demonstrating the rapid and potent antidepressant effects of ketamine in treatment-resistant depression. Moreover, preclinical and biomarker studies have begun to elucidate the mechanism underlying the rapid antidepressant effects of ketamine, offering a new window into the biology of depression and identifying a plethora of potential treatment targets. This article discusses the efficacy, safety, and tolerability of ketamine, summarizes the neurobiology of depression, reviews the mechanisms underlying the rapid antidepressant effects of ketamine, and discusses the prospects for next-generation rapid-acting antidepressants.
Terms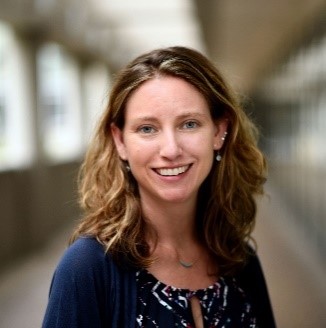 Item Definition
Baylor College of Medicine – Department of Neurosurgery
Tatiana Schnur's lab studies stroke patients in the acute stages.  They use CAMRI imaging to determine the size and location of the lesions.  
Media Component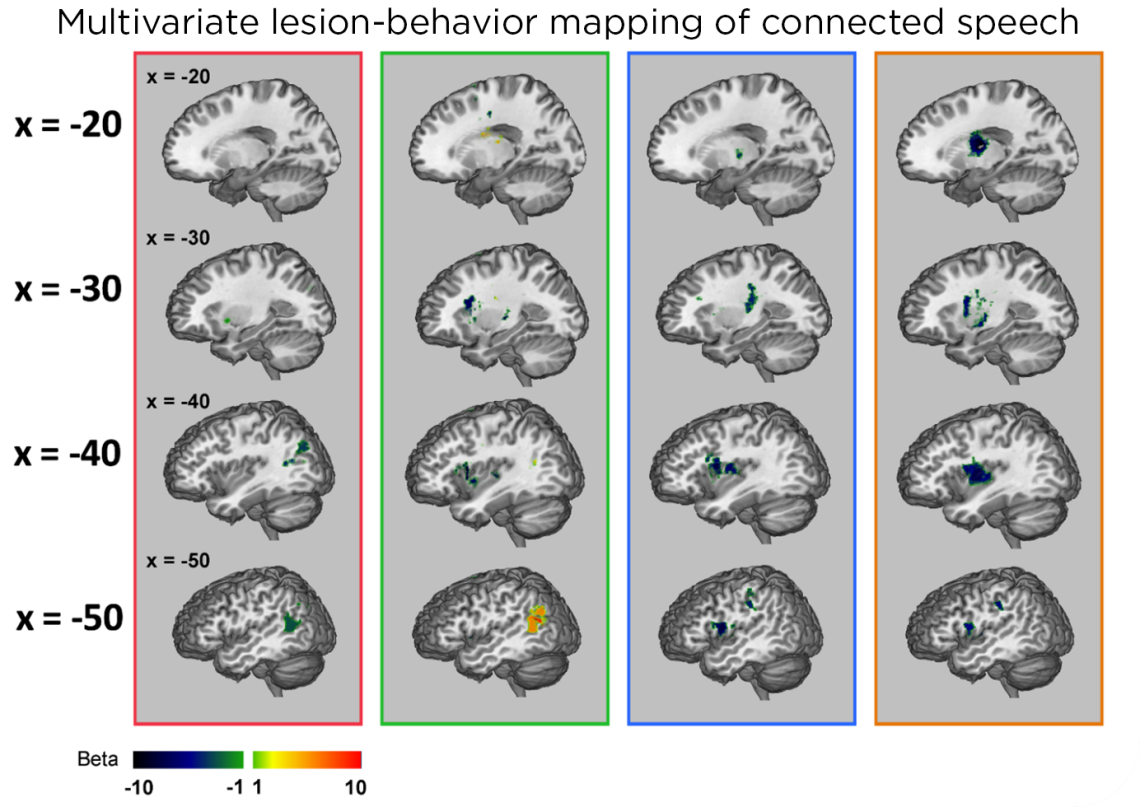 Content
Junhua Ding, Randi C Martin, A Cris Hamilton, Tatiana T Schnur, Dissociation between frontal and temporal-parietal contributions to connected speech in acute stroke, Brain, Volume 143, Issue 3, March 2020, Pages 862–876,
Humans are uniquely able to retrieve and combine words into syntactic structure to produce connected speech. Previous identification of focal brain regions necessary for production focused primarily on associations with the content produced by speakers with chronic stroke, where function may have shifted to other regions after reorganization occurred. Here, we relate patterns of brain damage with deficits to the content and structure of spontaneous connected speech in 52 speakers during the acute stage of a left hemisphere stroke. Multivariate lesion behavior mapping demonstrated that damage to temporal-parietal regions impacted the ability to retrieve words and produce them within increasingly complex combinations. Damage primarily to inferior frontal cortex affected the production of syntactically accurate structure. In contrast to previous work, functional-anatomical dissociations did not depend on lesion size likely because acute lesions were smaller than typically found in chronic stroke. These results are consistent with predictions from theoretical models based primarily on evidence from language comprehension and highlight the importance of investigating individual differences in brain-language relationships in speakers with acute stroke.
Terms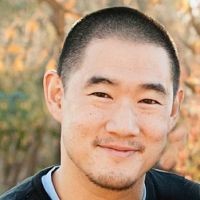 Item Definition
Baylor College of Medicine – Department of Neuroscience
The Yau lab uses functional MRI (fMRI) to characterize brain responses to tactile vibration. 
Media Component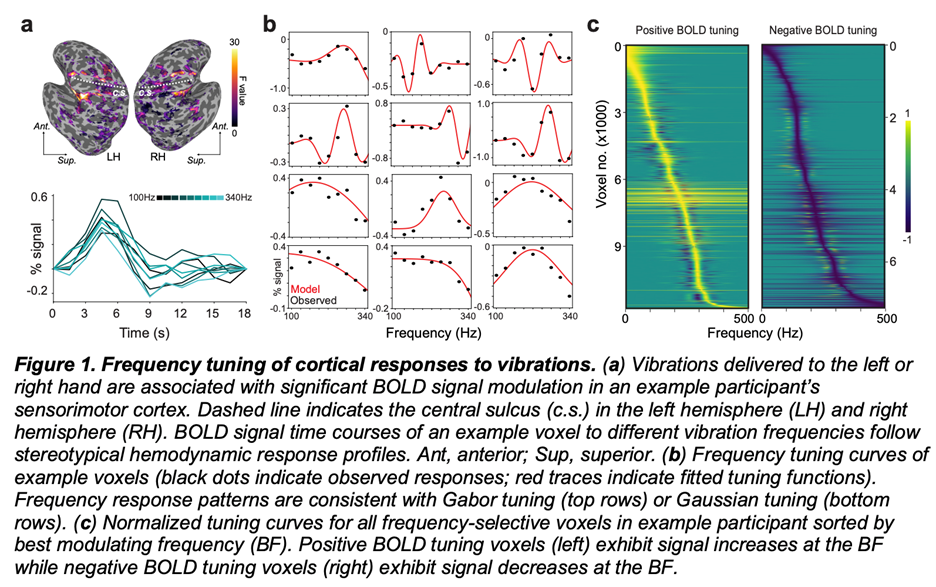 Content
(Preprint) Lingyan Wang, Jeffrey M Yau, Signatures of vibration frequency tuning in the human neocortex. doi: https://doi.org/10.1101/2021.10.03.462923
The spectral content of vibrations produced in the skin conveys essential information about textures and underlies sensing through hand-held tools. Humans can perceive and discriminate vibration frequency, yet the central representation of this fundamental feature is unknown. Using fMRI, we discovered that cortical responses are tuned for vibration frequency. Voxel tuning was biased in a manner that reflects perceptual sensitivity and the response profile of the Pacinian afferent system. These results imply the existence of tuned populations that may encode naturalistic vibrations according to their constituent spectra.
Terms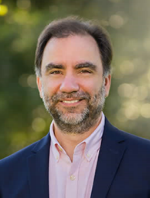 Item Definition
Baylor College of Medicine & Menninger Clinic
McNair Initiative for Neuroscience Discovery 
Dr. Ramiro Salas' research focuses on human brain imaging, specifically to study drug addiction, depression, anxiety, autism, and other brain-related problems. Dr. Salas laboratory strives to find relationships between brain imaging parameters, genetic and clinical data to advance toward improved psychiatric diagnostics and personalized treatment.
Media Component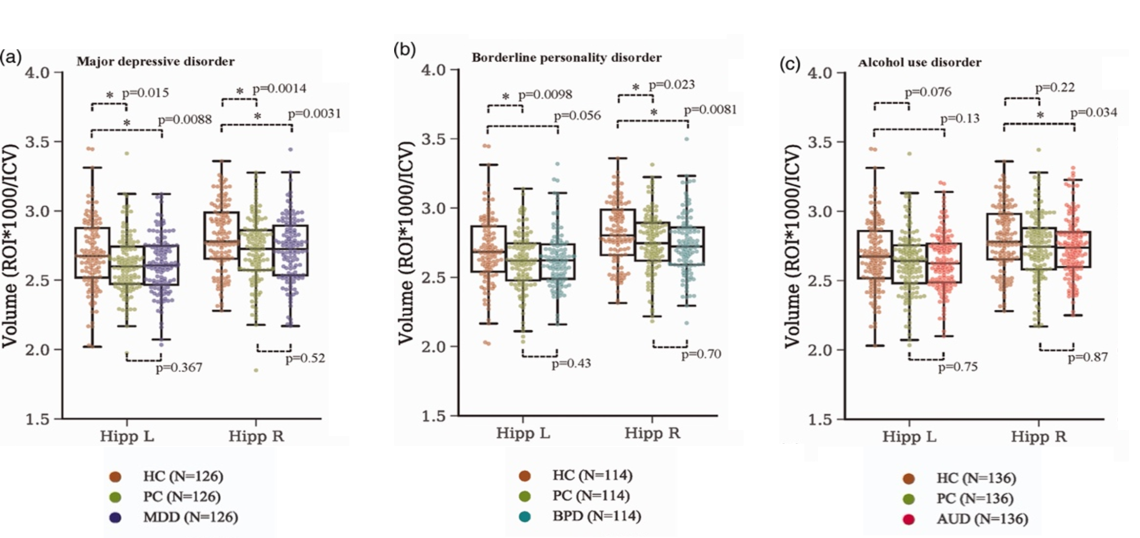 Content
Gosnell SN, Meyer MJ, Jennings C, Ramirez D, Schmidt J, Oldham J, Salas R. Hippocampal Volume in Psychiatric Diagnoses: Should Psychiatry Biomarker Research Account for Comorbidities? Chronic Stress. 2020 4:1-10.  
Background: Many research papers claim that patients with specific psychiatric disorders (major depressive disorder, posttraumatic stress disorder, borderline personality disorder, alcohol use disorder, and others) have smaller hippocampi, but most of those reports compared patients to healthy controls. We hypothesized that if psychiatrically matched controls (psychiatric control, matched for demographics and psychiatric comorbidities) were used, much of the biomarker literature in psychiatric research would not replicate. We used hippocampus and amygdala volume only as examples, as these are very commonly replicated results in psychiatry biomarker research. We propose that psychiatry biomarker research could benefit from using psychiatric controls, as the use of healthy controls results in data that are not disorder-specific.
Method: Hippocampus/amygdala volumes were compared between major depressive disorder, sex-/age-/race-matched healthy control, and psychiatric control (N = 126/group). Similar comparisons were performed for posttraumatic stress disorder (N = 67), borderline personality disorder (N = 111), and alcohol use disorder (N = 136).
Results: Major depressive disorder patients had smaller left (p = 8.79 × 10−3) and right (p = 3.13 × 10−3) hippocampal volumes than healthy control. Posttraumatic stress disorder had smaller left (p = 0.018) and right (p = 8.64 × 10−4) hippocampi than healthy control. Borderline personality disorder had smaller right hippocampus (p = 7.90 × 10−3) and amygdala (p = 1.49 × 10−3) than healthy control. Alcohol use disorder had smaller right hippocampus (p = 0.034) and amygdala (p = .024) than healthy control. No differences were found between any of the four diagnostic groups and psychiatric control.
Conclusion: When psychiatric controls were used, there was no difference in hippocampal or amygdalar volume between any of the diagnoses studied and controls. This strategy (keeping all possible relevant variables matched between experimental groups) has been used to advance science for hundreds of years, and we propose should also be used in biomarker psychiatry research.