Master
Media Component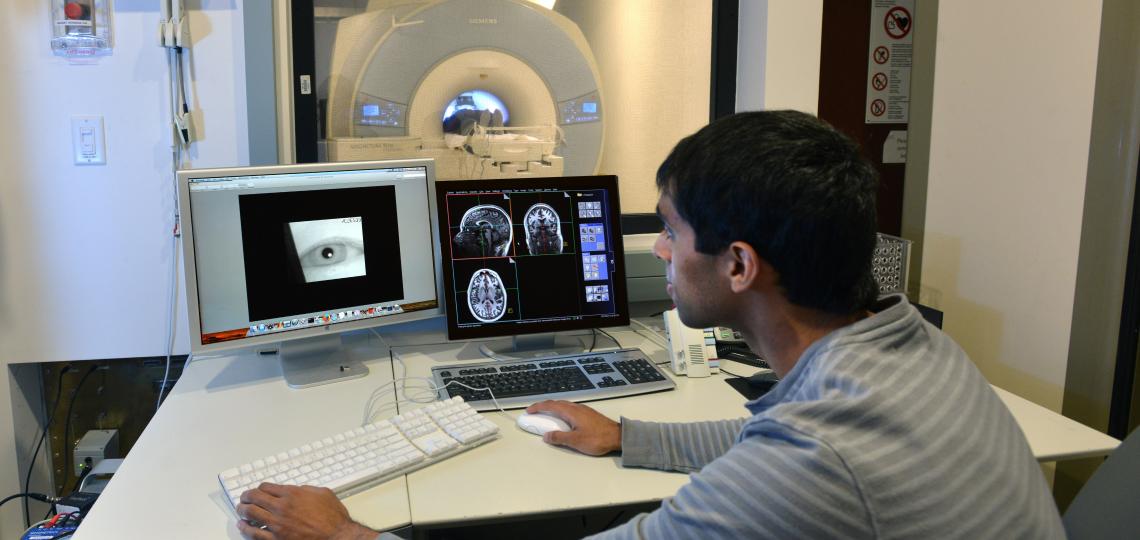 Heading
State-Of-The-Art Equipment
Content
Advanced technology and magnetic resonance compatible peripheral equipment allow researchers to study delicate neurological systems.
Heading
Project Support and Technology
Content
The Core for Advanced Magnetic Resonance Imaging (CAMRI) is to supports biomedical research projects that use MRI to further our understanding of anatomy, function and physiology. The core offers MRI technologies to the Houston and surrounding research communities. We educate and train the community on the use of these technologies and support the efficient use of the core's resources.
Content
Siemens MRI Scanners - 3 Tesla
Scanner 3T-4 is a 64-channel system (Prisma Fit) with 20-Ch and 64-Channel head coils
Scanner 3T-5 is a 64- channel system (Prisma Fit) with 20-Ch, 32-Ch and 64-Ch head coils
Full neurological scanning software including BOLD, DTI and MRS (E11c software versions)
Siemens Master Research Agreement in place with generalized brain-imaging research addendum
Siemens C2P exchange and collaboration agreements in place with UMinn, MGH, CMRR and UCLA to provide access to multiband and pCASL WIP sequences
Spiral fMRI sequences developed in collaboration between Siemens and the PI
Dual-network cards to facilitate real-time fMRI
Heading
Stimulation and Response Equipment
Content
Behavioral response: 2-button, 4-button, 5-button and 8-button optical response pads (Current Designs, Inc.)
Custom foot pedal with 2 pedals, trackball response device, bi-manual grip force device and Tethyx joystick with USB, serial, and TTL output (Current Designs, Inc.)
Rear-projection video displays on all scanners (NEC GT2150, NEC NP2000)
BOLDscreen MRI-Compatible 32" LCD Display (Cambridge Research Systems [CRS]) on 32 channel scanner. BOLDscreen 3D MR-compatible 24" LCD display (CRS, portable, available on all scanners)
Eye-tracking system (all MR-compatible): 1) LiveTrack (CRS) system on 2 scanners; 2) Goggles based system on one scanner.
DC Stimulator (MR-compatible) from Jali Medical
Magstim Standard Rapid TMS system w/ MRI coil (Jali Medical)
MRI Fiber Optic Microphone and Noise Cancelling headphones (Optoacoustics)
NeuroPrax MR8 EMG System, includes DC-EEG, GSR, ECG, and EMG recording during fMRI scanning (Rogue Resolutions)
Corrective lenses for use with video stimulation: MR-compatible frames with insertable polycarbonate lenses (prescriptions range from -8.00 to +8.00) (Solo Bambini)
Gustatory stimulation: dual-syringe pump (Harvard Apparatus HA33)
Audio stimulation: dynamic and piezoelectric headphones (MR Confon, GmbH)
Heading
Computational Infrastructure
Content
10 Gbps Ethernet LAN
54 Mbit/s secure wireless network
Data center with 2-rack capacity
File server, 9TB RAID disk storage with direct interface to scanners
All workstations feature MATLAB with all toolboxes, SPM2, AFNI, FSL, MRIcro, xjView, R, and SAS.