Master
Content
Spotlight: Smart Pod®
Designed in the wake of the 2014 Ebola outbreak, the Smart Pod is a deployable field hospital with all of the advantages of a modern hospital. Smart Pods provide a solution for areas of the world that have enormous challenges and limitations in accessing healthcare.
They can serve as primary care clinics, surgery centers, hospitals, and laboratory facilities or be easily and quickly transported anywhere in the world for an immediate response to global disasters.
Each pod can be shipped directly to its destination by boat, truck or air, and assembled in less than five minutes with a team of four. The structures are lightweight and eco-friendly, and can be customized for integration into various cultural communities.
Medical equipment and supplies are shipped in the interior of the unit, which is the footprint of a 8' x 20' shipping container. Once the container reaches its destination, it is quickly setup in minutes and expands to over 400 square feet. Custom features are also available.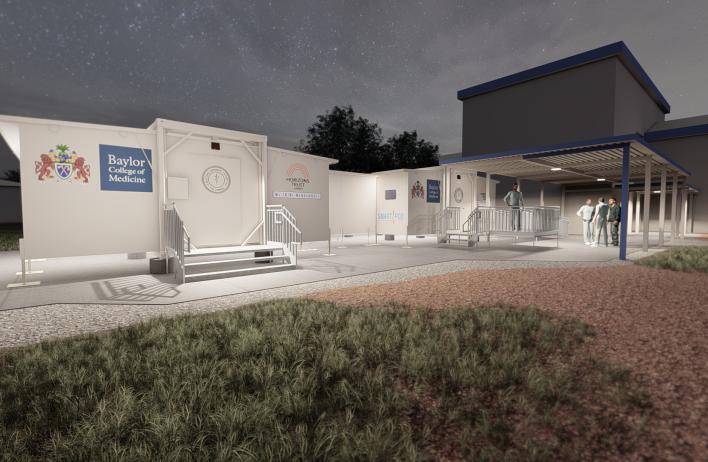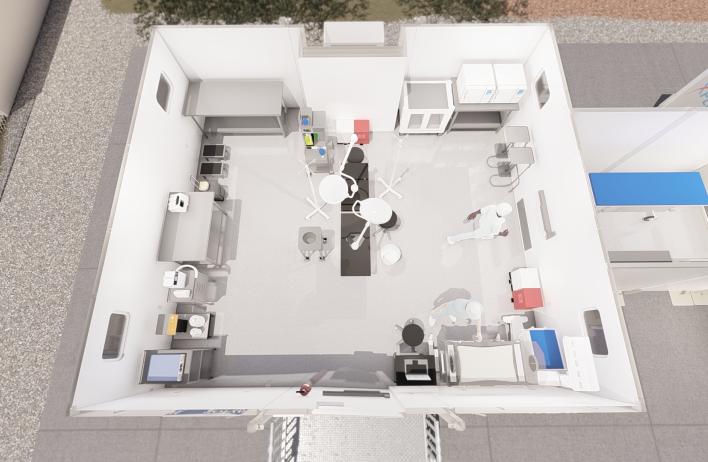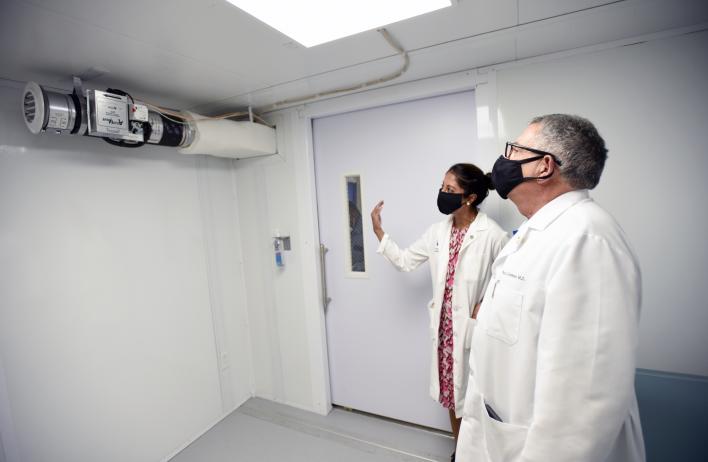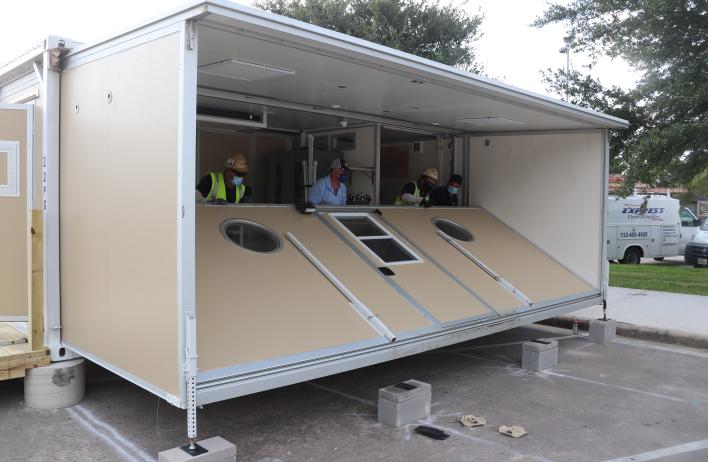 Content
Smarter
Equipped with mobile applications for provider education and training
Modifiable for languages and literacy levels
Scanning system for patients and supply tracking
Energy Efficient
Air-tight and water-tight for comfortable and energy efficient mobile shelter
Thermal-Core resin to withstand extreme weather conditions
Shells contain nearly 100% recyclable materials
Faster
Plug-in ready
Deploys in less than five minutes
Only two to four people needed for set up
Lighter
Aluminum interior and exterior
Easily towed with standard vehicles
Can be moved by train, air, and boat to remote locations
Heading
Award-Winning Solution
Terms

Item Definition
Global Programs is an awardee of the Ebola Grand Challenge granted by USAID, The White House Office of Science and Technology Policy, the Centers for Disease Control and the U.S. Department of State. From more than 1,600 applications, Global Programs is one of 12 winners selected.