Master
Heading
Engineering New Hope for Families Facing Fetal Abnormalities
Media Component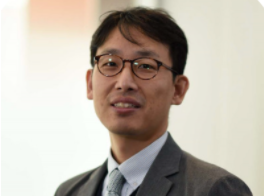 Content
During September 2021, Dr. Michael Belfort took another step forward in fetal surgery with the hiring of an in-house engineer, Dr. Kwon Soo Chun. The goal: to help his team develop the revolutionary devices needed to treat fetal abnormalities in the womb.

Dr. Chun earned his bachelor's, master's and a Ph.D. in mechanical engineering. "I've been working on medical devices since I was a Ph.D. student at Stanford University, where I designed and developed spinal implants," said Dr. Chun. He also gained valuable experience in intellectual property protection, start-ups and academic spin-offs.

After graduation he joined Baylor's cardiology team, working on pediatric heart valves at Texas Children's Hospital. "I was the only engineer on a team that developed a new polymeric transcatheter heart valve for children," he noted. "Our lab was awarded the NIH STTR Phase I grant, the SBIR Phase II grant, and seed funding from the Southwest National Pediatric Device Consortium."  

While physicians and engineers usually "speak different languages," Dr. Chun enjoys bridging the two roles. "I listen to doctors' ideas, watch their cases, clarify their clinical needs, and then search what's out there. What devices exist? What is the market? Are there IP issues? From there, we build a prototype and find funding to get it developed."

His experience with grants will prove vital both for research funding as well as in the commercialization process. "Fetal devices have massive clinical relevance but few investors are interested in making them because the market is so small," he explained.

As word spreads about his arrival in the Obstetrics and Gynecology department, Dr. Chun is in demand, meeting with physicians across the department to discuss new devices and how he can help engineer them.

His primary focus is fetal surgery, starting with Dr. Belfort's septal puncture project, a device to create a hole in the septum between the right and left atrium of the fetal heart for treatment of hypoplastic left heart syndrome (HLHS) with intact interstitial septum.