Master
Media Component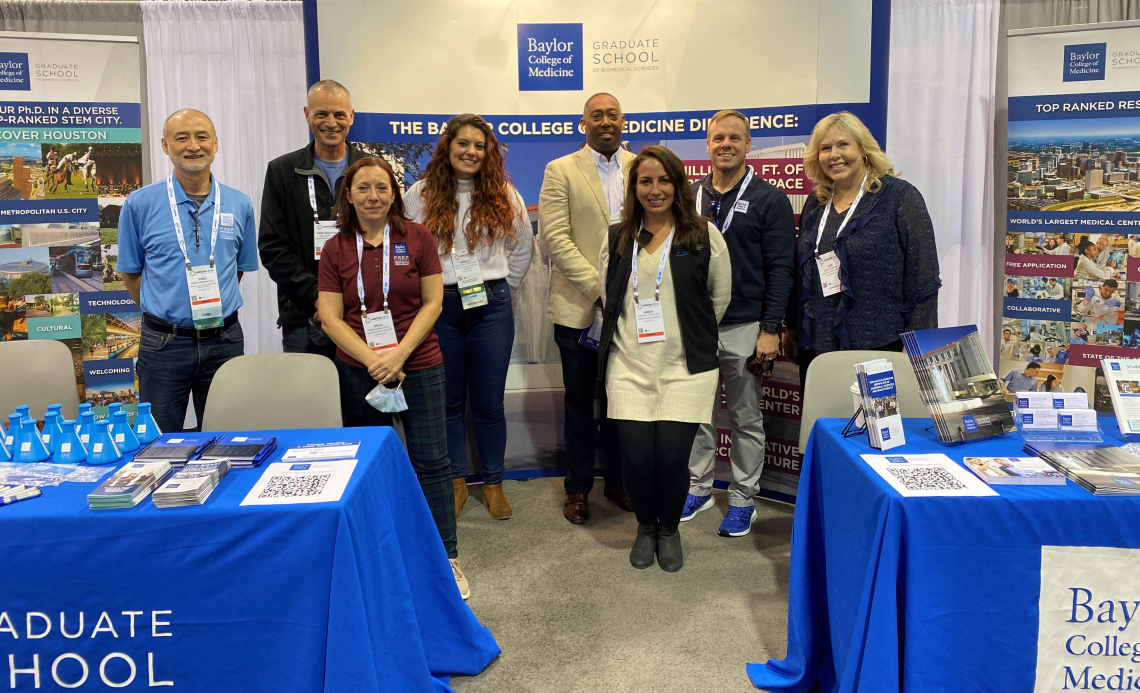 Heading
The GSBS is coming to your city!  
Content
The GSBS will be visiting the following cities and events this spring and summer.  Please check back periodically as there are updates!


National Events
McNair Scholars Director's Meeting, Jan. 27 - 28, Orlando, Fla.
Texas A & M Sciences Fair, Feb. 1, College Stations, Texas
Florida Undergraduate Research Conference, Feb. 17 -18, Miami, Fla.
Emerging Researchers National Conference, Feb. 9 -11, Washington DC
University of Maryland McNair Scholars Fair, March 17, College Park, Md.
Southeast Region McNair Scholars Fair, June 22 - 24, Atlanta, Ga.
Individual One-on-One Sessions

If you wish to speak with an admissions representative in a one-on-one Zoom session, please contact gradappboss@bcm.edu.
Heading
Certificate in Biomedical Sciences and Health Equity (BSHEq) Virtual Information Session Registration Form