Master
Content

For the didactic phase of graduate training, you will participate in a set of core courses developed as a joint graduate school effort during the first three terms. Through these courses, you will obtain a broad, coherent background in basic aspects of genetics, molecular biology, bioinformatics, biochemistry, and cell biology. This material is supplemented with journal clubs and more advanced courses in molecular and classical genetics and modern applications, including genomics and gene therapy during the later terms.
View a typical schedule for our students.
You may also take relevant elective courses offered by other programs at Baylor College of Medicine, Rice University, The University of Texas Health Science Center-Houston, or the University of Houston at any time during your graduate school tenure.
View core curriculum and course descriptions
Heading
Research Rotations
Content
During the first year, you will participate in a minimum of three laboratory rotations. Through these rotations, you will obtain valuable hands-on experience in laboratory techniques and become acquainted with a variety of research topics before selecting a major thesis advisor.
Learn more
Heading
Bioinformatics, Genomics and Systems Biology Track
Media Component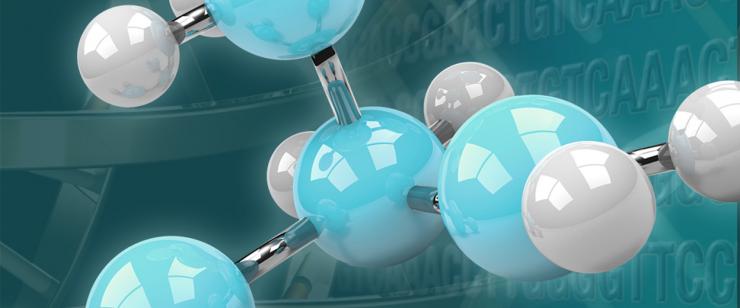 Content
If you are interested in focusing your graduate training on bioinformatics, genomics and/or systems biology to tackle fundamental or clinically relevant questions related to genes and genomes, consider the BiGSB (pronounced 'BigsBee') track. You may join the track during the first month of your first year in the program. To indicate interest in participating in the BiGSB Track, apply to the Genetics & Genomics Graduate Program and indicate your interest in BiGSB in the personal statement on the Graduate School application. By participating in the BiGSB track, you will have more exposure to course work and research related to bioinformatics, genomics and/or systems biology, preparing you to pursue a thesis project that handles large '-omics' datasets. 
Content
Once you select the topic for your thesis, you will be evaluated on the basis of your academic performance and by completion of the Qualifying Examination. The format of this examination is the definition of a novel research problem and the development of a proposal to address the stated question and hypothesis. The significance, feasibility, and the relationship of the proposal to the literature are important criteria for evaluation.
The Qualifying Examination determines, in part, your eligibility for admission to candidacy for the Ph.D. degree. The examination is designed to test your basic knowledge of molecular biology and genetics, as well as assess creativity and rationality of research design.
Description
You will have the opportunity to both listen to and present many presentations during your education. Program seminars include:
Terms

Item Definition
The Department of Molecular and Human Genetics hosts a weekly seminar series on Tuesdays at noon. You will have opportunities to listen to presentations given by top-notch researchers from many institutions across the country and around the world, often discussing unpublished information regarding cutting edge science and technology. All students in the Genetics & Genomics Graduate Program are invited to these seminars and encouraged to interact and network with the speakers. Students are also encouraged to invite and host seminar speakers. 

Item Definition
In this seminar series, senior students (second year and up) present their own research to an audience of students and faculty to develop their presentation skills. You will present your own work approximately once each year in a revolving schedule. Following each presentation, constructive advice from faculty and students is provided about improving presentation skills and about producing effective presentation materials. The aim of this course is to give you the experience necessary to perform highly successful presentations outside of the college in national scientific meetings.

Item Definition
In the journal club, you will study current literature, practice critical analysis of the literature and refine presentation techniques. First-year students present papers from recent literature and second year students provide feedback on the presentation. All students are expected to actively participate in the discussion of the paper presented.
Content
Baylor College of Medicine Neuroscientist and Geneticist Benjamin Arenkiel, Ph.D., is the recipient of the 2021 Edith and Peter O'Donnell Award in Medicine from TAMEST (The Academy of Medicine, Engineering and Science of Texas). He was chosen for his breakthrough identification of the brain's neural pathways that are connected to eating disorders, addiction and other neuropsychiatric disorders.
Content
Team Launch provides innovative, interdisciplinary learning opportunities that will prepare you for careers in team-based science and healthcare.
Learn more
Heading
Career Development
Content
The BCM Career Development Center offers many workshops and seminars as well as one-to-one counseling and other services to help plan for your future career from your first days of graduate school through graduation day and beyond. For more information about career paths after obtaining a Ph.D. in Genetics and Genomics, please see our Alumni page. 
Learn more