Master
Media Component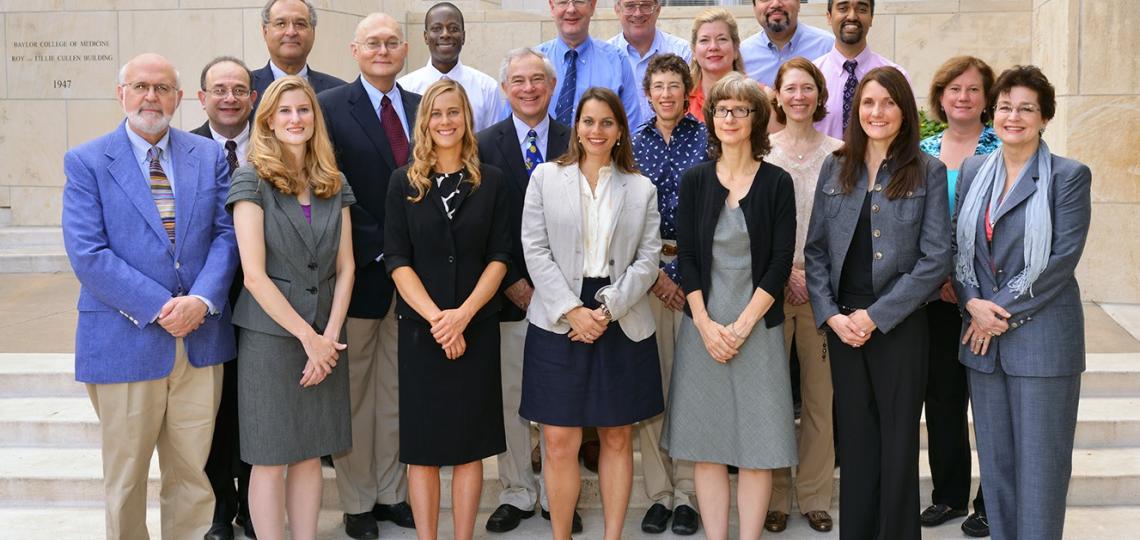 Heading
Health and Science Policy
Content
As the challenges facing science and healthcare continue to grow, Baylor College of Medicine has an unprecedented opportunity to apply our research and expertise to help advocate for responsible and ethically sound policy. To this end, we are working collaboratively to fulfill our vision of becoming the leader in developing and influencing policies that promote translation of scientific innovation into medical practice and improve patient outcomes. By drawing on the collective expertise of clinicians and researchers College-wide, we look forward to initiating and participating in important public discourse.
Content
Therapeutics, Diagnostics, and Devices
Regenerative Medicine
Citizen Science
Medical Practice and Patient Outcomes
Medical Education Policy
Heading
Ethics and Policy
Content
The center is renowned for its comprehensive and original bioethics research. Faculty members work closely with clinical and scientific colleagues at Baylor College of Medicine, the Texas Medical Center, and throughout the country, to explore a broad range of emerging ethical issues.
With diverse interests in bioethics, medical humanities and health policy, the focus of the current research program centers around three priority areas: Clinical Ethics, the Ethical, Legal and Social Implications of Genomics, and Medical Decision Making and Ethics. Visit the link below to view a list of the currently funded research projects in the center.
View Research Projects