Master
Media Component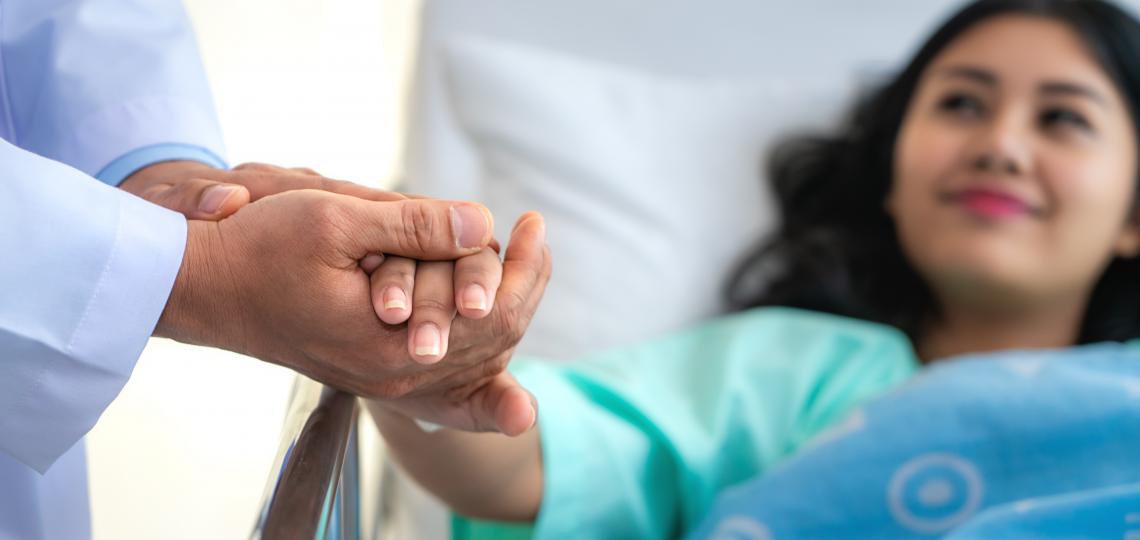 Heading
Clinical Ethics Consultation Service
Description
Decisions in contemporary medicine can be complex and overwhelming. An ethics consultation service helps patients and doctors navigate value-laden conflict and uncertainty and helps determine which actions should or could be taken in a given healthcare situation. An ethics consultation is a service available to all patients, families, and health care professionals in the hospital.
The center seeks to enhance professionalism and improve patient care through clinical ethics consultation by working with healthcare professionals, patients, and families within several hospitals across the Texas Medical Center. The center has one of the largest clinical ethics programs in the country and serves the following adult, pediatric, private, and public hospital systems through its core faculty, four fellows, staff and secondary faculty.
Our center faculty run clinical ethics services at Baylor St. Luke's Medical Center and Houston Methodist Hospital System, primary Faculty run the clinical ethics service at the Michael E. DeBakey VA Medical Center, and secondary faculty run services at Ben Taub Hospital and Texas Children's Hospital.
We serve as national leaders in exemplary ethics consultation and education driven by innovative research and the development of transformative policies and practices, with the goal of enhancing the quality of healthcare within diverse institutions.
Terms

Item Definition
6720 Bertner Avenue, Houston, Texas

Item Definition
6565 Fannin Street, Houston, Texas

Item Definition
1504 Taub Loop, Houston, Texas

Item Definition
2002 Holcombe Boulevard, Houston, Texas
Heading
Clinical Ethics Fellowship Program
Content
Our two-year fellowship offers the opportunity to train with the center's nationally renowned faculty and staff who lead premier Clinical Ethics Consultation Services in the Texas Medical Center and produce nationally recognized scholarship and research.
Learn More
Heading
Texas Ethics Consortium
Content
The Texas Ethics Consortium is an informal group of ethicists across Texas that meets regularly. 
Learn More
Heading
Clinical Ethics Scholarship
Content
The center's clinical ethics personnel engage in independent, high-impact scholarship through the work with the hospitals serviced.
Learn More
Heading
Clinical Ethics Resources
Content
Ethical decisions in medicine can be especially challenging. Our clinical ethics team has prepared various resources for patients and physicians to provide guidance.
View Resources