Master
Media Component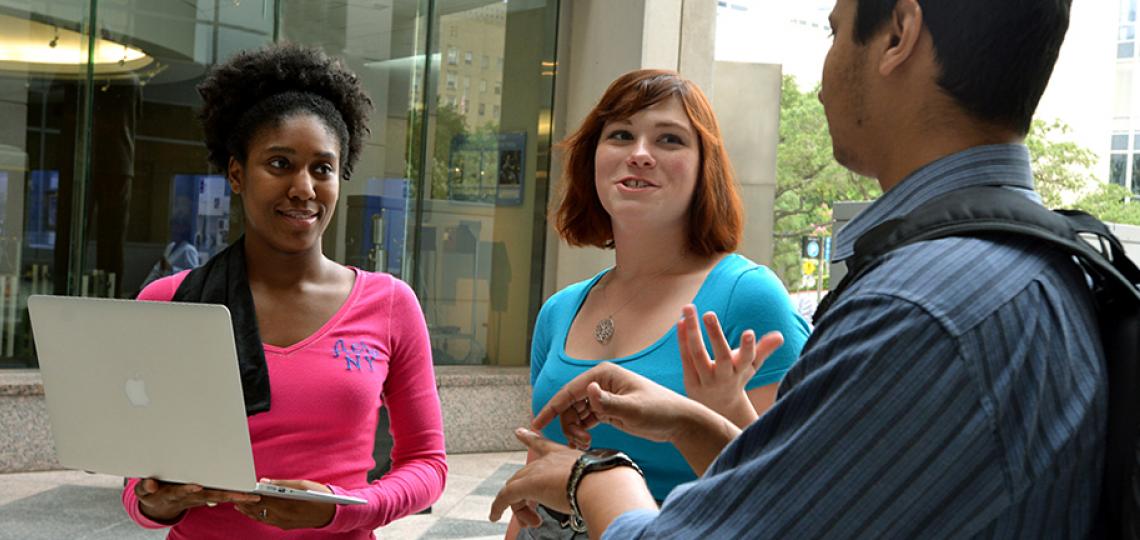 Content
The Health Policy Pathway teaches students in an immersive, experiential way how to apply policy concepts to current problems and questions in their healthcare environment. Over the course of four electives, the pathway exposes students to the fundamental principles of health and science policy that affect doctors, patients, and society. Though the pathway is designed to be completed over the course of four years, it can be done in three in certain cases. The pathway is comprised of the four electives listed below which are required for all students intending to complete the pathway. 
First-Year Elective: Introduction to Health Policy (MEETH-413)
This elective is an introduction to how policy drives medicine in both theory and practice. By the end of the elective, students will be able to hold informed conversations with healthcare professionals and lay people about the common issues that affect doctors, patients, and society, and discuss options for addressing these issues. The elective will be taught by experts in policy, management, ethics, and systems. It is typically taken during the MS1 or MS2 year.
Interim Course Directors: Wesley Boyd, M.D., Ph.D. and Faith Fletcher, Ph.D., M.A.
Seminar in Health Policy (MEETH-414)
Building on the topics covered in the introductory elective, this seminar allows for a smaller group of students to take a deeper look at important issues in health and science policy. This highly facilitated, case-based seminar features a rotating group of topics moderated by faculty experts. Interesting and challenging readings from diverse sources inform responses to student study guide questions and provide a rich background for discussion. Enrollment requires completion of MEETH-413 and can be taken as an MS1 or an MS2 student.
Interim Course Director: Christi Guerrini, JD, MPH
Health Policy Analysis (MEETH-415)
This rigorous elective consists of a policy analysis framework and in-depth training in preparation for the research elective and final project. This innovative course features immersions with faculty in various departments and centers at Baylor as well as institutions across the TMC where policy is researched, made and applied. Enrollment requires completion of MEETH-414 and can be taken as an MS2 or MS3 and even in the fall of the MS4 year.
Course Director: Vasiliki Rahimzadeh, Ph.D. with Mary Majumder, JD, Ph.D.
Research Elective in Medical Ethics & Health Policy (MEETH-419)
In their fourth, capstone elective, students work with their assigned faculty mentor to complete an independent study project on a health or science policy topic. Students will finalize their research paper and develop a poster for inclusion in the Health Policy Research Day. A student wishing to complete both the Medical Ethics and the Health Policy Pathways must meet all separate Pathway pre-requisites but can fulfill the research requirement for either or both Pathways with this course. To satisfy both Pathways' research requirements, the project must significantly examine BOTH an ethical AND a health policy issue. The project must satisfy criteria identified by BOTH Pathways for their capstone project (robust policy analysis AND ethics analysis). Enrollment requires completion of MEETH-415 and can be taken by an MS3 or MS4 student.
Course Director:  Vasiliki Rahimzadeh, Ph.D. and Adam Omelianchuk, Ph.D.
Graduation
Students who complete the Health Policy Pathway are presented a certificate during the Baylor Health Policy Pathway graduation, an event where graduates showcase their scholarly projects and family members are encouraged to attend. Baylor Health Policy Pathway graduates' names also appear in a listing in their official graduation program.
Heading
Curriculum At-a-Glance
Content
Our Health Policy Pathway Curriculum At-a-Glance provides information on methods content/courses, and credits.
Heading
Health Policy Pathway Alumni
Content
View a list of 2021 alumni from the Health Policy Pathway.
View Our Alumni
Content
Visit the website for the M.D. Program Student Handbook.
View Handbook