Master
Media Component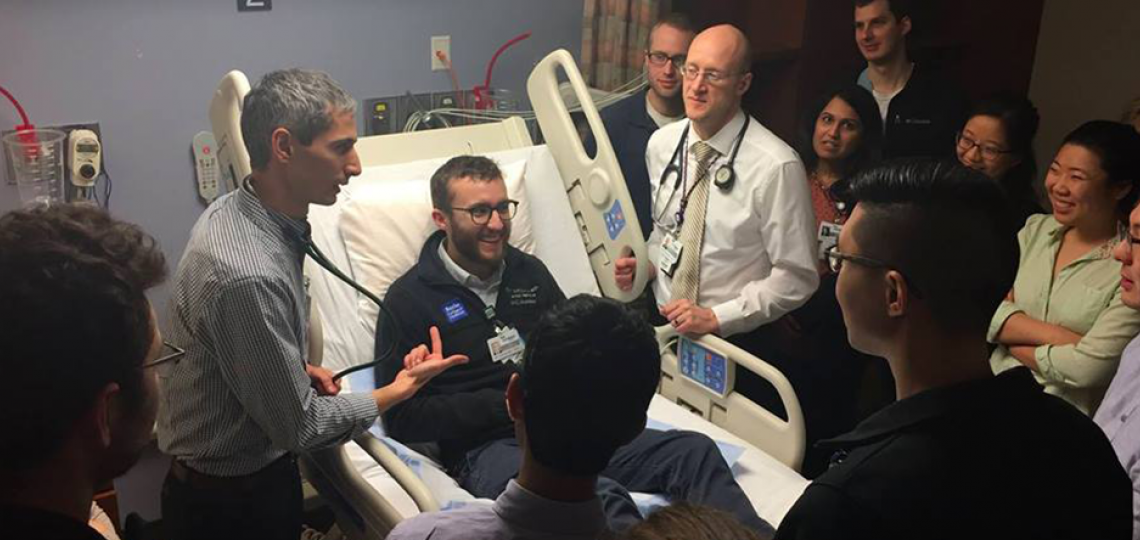 Content

The Academy of Resident Educators (AoRE) is a resident-run organization dedicated to fostering the growth of residents as clinician-educators and leaders within the Internal Medicine residency program at Baylor College of Medicine.
Our longitudinal workshop and seminar series throughout the academic year focuses on the development of skills to become effective educators and their application in a variety of clinical settings. We also provide additional teaching opportunities involving medical student sessions at Baylor College of Medicine in addition to faculty development lectures and workshops held across the institution. These events and opportunities are available to all residents to empower them with the tools to begin teaching early on in their training.
In addition, we offer the Distinguished Educator Pathway and the Medical Education Research Elective for residents interested in further pursuing educational scholarship. Residents participate by spending hours pursuing direct teaching, personal development, and education research. Oftentimes, their work culminates in poster presentations at regional and national conferences as well as publications. Upon completion of requirements, residents will receive the Distinguished Educator Certificate and/or the Distinction in Medical Education Scholarship at the time of graduation.
Heading
Selected Workshop and Seminar Topics
Content
Teaching POCUS 
Teaching the Physical Exam
Resident as a Clinical Coach
How to Give Effective Feedback 
Teaching Procedures
Teaching in the Ambulatory Setting
Leading a Successful Wards Team
PGY-3 Panel on Being the Best Upper Level
Heading
AoRE LAB: A Medical Education Research Elective
Content
The AoRE LAB elective was created for residents with future career interests in academic medicine. This 4-week elective block incorporates an asynchronous seminar series that cover topics related to developing, implementing and evaluating educational interventions. Residents also spend time on an educational research project of their choice, working with a mentor to refine their proposal, collect and analyze data, and submit their work for dissemination. Upon completion of the AoRE LAB elective requirements, residents will be eligible for the Distinction in Medical Education Scholarship that recognizes their work in educational research.
Past educational research projects have been presented at conferences from the local to the national level and published in medical education research journals. Some prior topics include: Upper Level Bootcamp, Resident Mentorship for Clerkship Students, Contraceptive Curriculum for Internists, Needs Assessment for Chronic Pain Management in Resident Clinics, and many more.
 
Heading
Distinguished Educator Certificate
Content
The Distinguished Educator Pathway recognizes residents who have demonstrated commitment and excellence in medical education during their training. Residents who spend dedicated hours engaged in direct teaching, personal development, and medical education research are eligible to receive the Distinguished Educator Certificate at the time of graduation.