Master
Media Component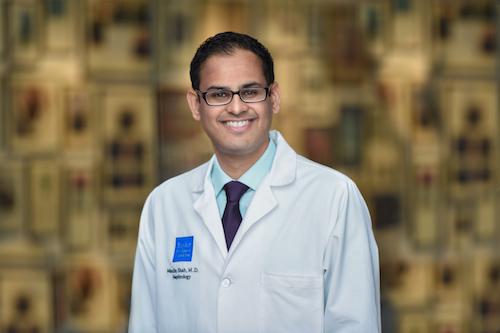 Content
Welcome to the Section of Nephrology at the Baylor College of Medicine and thank you for your interest in our training programs. Our programs provide high-quality education in nephrology that we believe is second to none. We have a nearly 100 percent passage of the ABIM nephrology examination, not only because of the high quality of the fellows but also because of our superb educational atmosphere. We take great pride in learning that our success is directly linked to your success as a researcher or as a clinician educator.
Our program boasts a rich heritage. The Baylor nephrology fellowship training program was established in 1968 and since inception we have trained over 160 talented physicians just like you. Each year, we recruit an average of four-five fellows with a total program built around nine nephrology fellows.
Most fellows choose a two-year clinical track. All fellows in this track are expected to complete a Clinical Concentration in a category of his/her choice. We also offer a research track. See details about the clinical and research tracks.
Our nephrology program includes past presidents of the American Society of Nephrology and the National Kidney Foundation, the co-chair of KDIGO and KDOQI guideline committees, editorial board members of leading peer-reviewed journals, and have received distinguished awards including the Master Clinician Award from Baylor College of Medicine, John P. Peters Award from the ASN, and membership into the Baylor Academy of Distinguished Educators. You will have the unique opportunity to work closely and learn directly from these senior scientists and leaders in Nephrology as they actively teach during rounds, ambulatory clinics and during conferences. Our Section Chief, Dr. Wolfgang Winkelmayer, is the leading expert in comparative-effective research for patients with kidney disease and has a passion for teaching. He serves on the editorial board for the Journal of American Medical Association, is co-editor of American Journal of Kidney Disease, and has served on the public policy board of the ASN since 2010.
We have an unwavering commitment to your education, your well-being and your future. Our curriculum strives to ensure the opportunity for you to achieve the cognitive knowledge, procedural skills, interpersonal skills, professional attitudes, humanistic qualities and practical experience. Our goal is to tailor your fellowship education to your career goal. Our core strengths include exceptional faculty, diverse patient population and opportunity to train in different health care systems, including private, federal and the county system. Consistently, fellows graduating from our program have identified these demographics as core strengths of our program. View our current fellows and where our graduates have gone.
We believe that the combination of comprehensive clinical experience, excellent research environment and a well-structured educational program makes us among the best nephrology fellowship training programs in the country.
The Houston region is one of the most racially and ethnically diverse large metropolitan area in the United States. From affordability, great weather, active theater and museum districts, professional football, basketball, baseball and soccer teams to fantastic cuisines, Houston has a lot to offer. I am certain that you will have a wonderful time working in the Texas Medical Center, the largest medical center in the world.
Thank you again for your interest in our program. Should you have any questions, kindly do not hesitate to contact us by phone or email.
Best wishes for your successful career in nephrology.
Maulin Shah, M.D.
Program Director, Section of Nephrology