Master
Media Component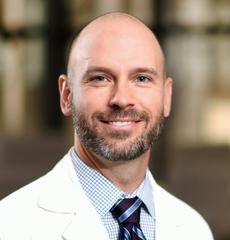 Content
Thank you for your interest in the Pediatric Cardiology Fellowship Program at the Lillie & Frank Abercrombie Division of Pediatric Cardiology at Baylor College of Medicine and Texas Children's Hospital. We are pleased that you have taken the time to learn more about our program.
Our program has a rich history rooted in the desire to further the field of pediatric cardiology through innovative clinical and research contributions. We work daily to preserve the legacy of our founder, Dan McNamara, a true pioneer in the field. Other renowned physicians in the field who have emerged from this program include Paul Gillette, the founder of invasive pediatric electrophysiology, and Charles Mullins, one of the original innovators in diagnostic and therapeutic pediatric cardiac catheterization.
We strive to maintain a thriving and supportive environment that promotes learning and growth. As one of the largest pediatric cardiology programs in the country, our fellows are afforded access to experts in every subspecialty. Because of the incredible clinical environment, the active educational curriculum and robust research opportunities, we are able to provide our fellows with every opportunity to succeed in their careers, whatever the path.
I wish you the best in the application process. Thanks again for taking the time to learn about us. If I can be of assistance, please do not hesitate to contact me directly at wbkyle@bcm.edu.
Warmest Regards,
William Buck Kyle, M.D.