Master
Heading
Message from the Director
Media Component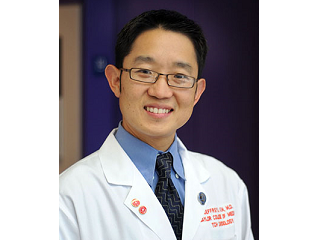 Content
The subspecialty area of electrophysiology at Baylor College of Medicine includes one of the busiest arrhythmia and pacing centers in the United States, is committed to excellence in patient care, research, education, and community service.
Clinically, our goal is to provide unparalleled care in the diagnosis and treatment of arrhythmias in children and adults with congenital heart disease. This includes improvement in accessibility and accurately measuring outcomes with an eye towards quality improvement. We continue to have one of the highest volume pediatric centers in the country for invasive electrophysiology studies and pacemaker/defibrillator implantations, and we maintain success rates for ablations that exceed the national average. We are one of only a few pediatric hospitals in the United States with a remote magnetic navigation system for catheter manipulation, and we have utilized it for over 200 ablation cases over the past several years with excellent results. Magnetic navigation offers theoretic advantages in the treatment of children. The catheter is more flexible and atraumatic than standard catheters, potentially eliminating the risk of heart perforation. It can also be navigated with more precision, allowing for movements as small as one millimeter or deflections as small as one degree. This may result in enhanced accuracy and safety during mapping and ablation of certain arrhythmias in this patient population.
Additionally, in order to decrease morbidity associated with radiation exposure during ablation cases, the Arrhythmia and Pacing Service has established protocols utilizing non-fluoroscopic mapping techniques to minimize radiation. This has resulted in a nearly 20-fold reduction in fluoroscopy times, with over 200 procedures being performed with minimal radiation (<one minute) over the past two years.
From a standpoint of research, we strive to push the frontiers of medicine and continue to advance the field. In collaboration with the Cardiovascular Research Institute, work is underway to identify novel genes and the molecular mechanisms that underlie arrhythmias and sudden death syndromes. Over the past year, our group has discovered new insights into Wolff-Parkinson-White syndrome, catecholaminergic polymorphic ventricular tachycardia, SCN5A overlap syndromes, Long QT syndrome and the muscular dystrophies. Our research spans both the clinical and basic sciences, encompassing a "bed to benchside" approach that strives to improve the overall care of our patients.
From an academic perspective center, we would be remiss to not place a priority on training future leaders in the field. Over thirty years ago the field of pediatric electrophysiology started at Baylor College of Medicine/Texas Children's Hospital. Prior to that time, it was not recognized that arrhythmias and other electrophysiological problems occurred so frequently in infants, children, adolescents, and adults with heart disease. These pioneers in pediatric cardiology learned how to diagnose and treat these arrhythmias and unequivocally led the way in galvanizing training in pediatric cardiac electrophysiology. The BCM/TCH Pediatric Cardiology Electrophysiology area has trained a large portion of the pediatric electrophysiologists currently in practice, and these preeminent physicians work and teach throughout the United States and the world today.
At Baylor College of Medicine, we remain well aware of the community we serve. Although our reach may go beyond the confines of Houston and Texas, we are honored to engage the community in which we live. A prime example of this commitment is the recent launching of a partnership with Project Adam and the American Heart Association to educate the community regarding sudden cardiac arrest and prepare schools in our area for rapid and appropriate response. We believe that taking this step will undoubtedly save young lives in our community, and our goal is to make local schools "heart safe".
As a group, we are honored to serve our patients and our community. Our faculty are leaders in the field and play major roles in research and education in national and international arenas. Their accomplishments include numerous peer-reviewed articles, book chapters, and manuals that have been used around the world.
I invite you to browse the Division of Cardiology and find out more about us: clinical endeavors; education and research opportunities; conferences and lectures; and our approach to healthcare.
Heading
Fellowship Training Program
Content
We offer a Pediatric Cardiology Electrophysiology Fellowship program that offers training in clinical pediatric electrophysiology and academic electrophysiology over a 12-18 month period. See program and admissions information.