Master
Media Component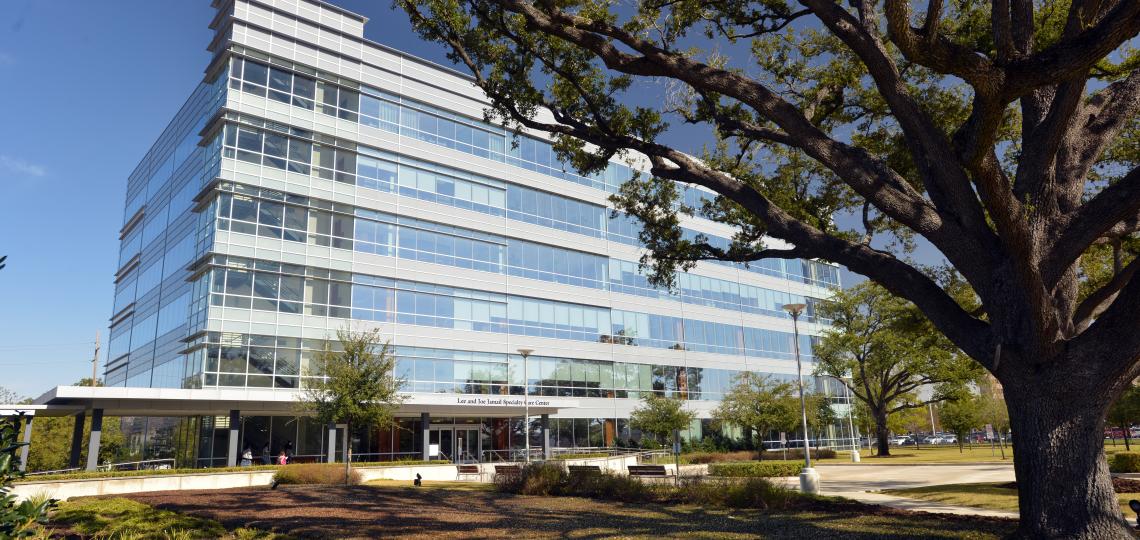 Heading
Location: Jamail Specialty Care Center
Content
The Mood and Trauma Related Disorders track offers training at Baylor Psychiatry Clinic. Baylor Psychiatry Clinic (BPC) offers evaluation and treatment for individuals across the lifespan (18 and up) who experience psychiatric and psychological difficulties. It is also the primary outpatient training setting for Baylor College of Medicine's Psychiatry Residency Program and Psychology Internship Program. BPC offers outpatient services including medication management and psychotherapy in a multidisciplinary setting staffed by psychiatrists, psychologists and social workers. Interns in the Mood and Trauma Related Disorders track will primarily be working as individual psychotherapists; however, there are also opportunities to engage in psychological testing as well as group, couples and family therapy. 
Heading
Clinical Training
Content
Interns in the Mood and Trauma Related Disorders track are trained in and develop specialized clinical expertise in evidenced-based treatments (EBTs) for adults diagnosed with a range of mood and trauma related disorders, including major depressive disorder, bipolar disorder, post-traumatic stress disorder, adjustment and personality disorders. Patients seeking services at BPC are often complex with comorbid disorders and varying levels of clinical severity. Patients who seek services at BPC come from a wide range of diverse backgrounds, including race, and ethnicity, socioeconomic status, education level and sexual orientation. 
Interns in the Mood and Trauma Related Disorders track select at least two evidence-based treatments (EBTs) during the training year to learn or in which to develop additional competence. The track offers training in Interpersonal Therapy (IPT), Acceptance and Commitment Therapy (ACT), Interpersonal Social Rhythm Therapy (IPSRT) and Cognitive Processing Therapy (CPT). Interns have additional opportunities to learn and receive supervision in Trauma Focused Acceptance and Commitment Therapy (TFACT), Prolonged Exposure Therapy (PE) and Dialectical Behavioral Therapy (DBT). The opportunity to observe and co-facilitate group therapy (CBT; CBT-I; DBT) is also offered. Most incoming interns have already developed skills and competence in Cognitive Behavioral Therapy (CBT) in previous practicum placements. However, for incoming interns with other primary orientations, training in CBT is also offered.  
Content
In addition to clinical work, the intern will participate in clinical research activities underway in the Mood and Anxiety Disorders Program and Emerge Research Program for Stress, Trauma, Depression and Suicidality. Projects include, but are not limited to, the development and of a brief ketamine adjunctive psychotherapy intervention for patients with treatment resistant depression and a clinical trial funded by the state of Texas testing the efficacy of psychedelic treatment with psilocybin for veterans with treatment resistant PTSD.  
Content
Interns in the Mood and Trauma Related Disorders track receive at least two hours of individual supervision per week. The majority of clinical supervision is provided by Dr. Brittany O'Brien and Dr. Katharine Wojcik. Additional supervision is provided by Baylor College of Medicine psychology and faculty experts according to the intern's interests and personal training goals. 
Heading
Caseload and Schedule
Content
Interns in the Mood and Trauma Related Disorders track carry approximately 20 individual therapy cases during the training year. Outside of weekly didactic presentations, interns are responsible for creating and managing their own schedule.