Master
Heading
Urology Open House 2023
Content
The Scott Department of Urology leadership and residents hosted a virtual open house to introduce prospective applicants to the department's residency program. The informational session featured details about the structure of the program, resident perspectives, and insight into life in Houston.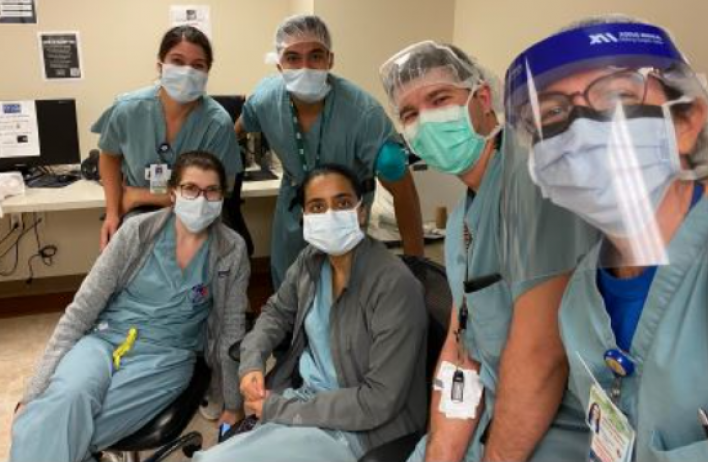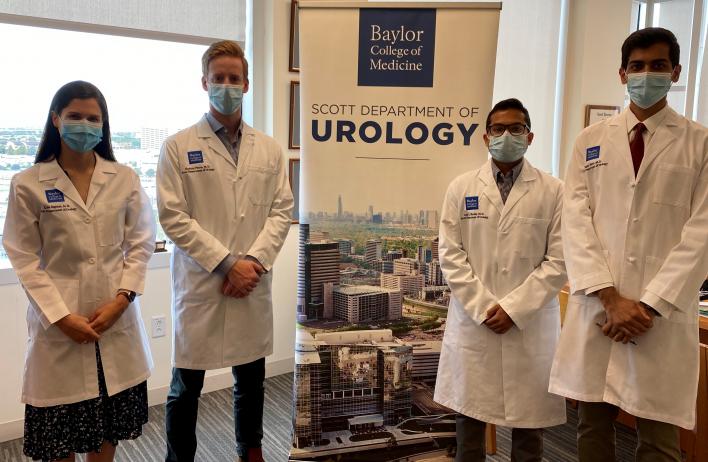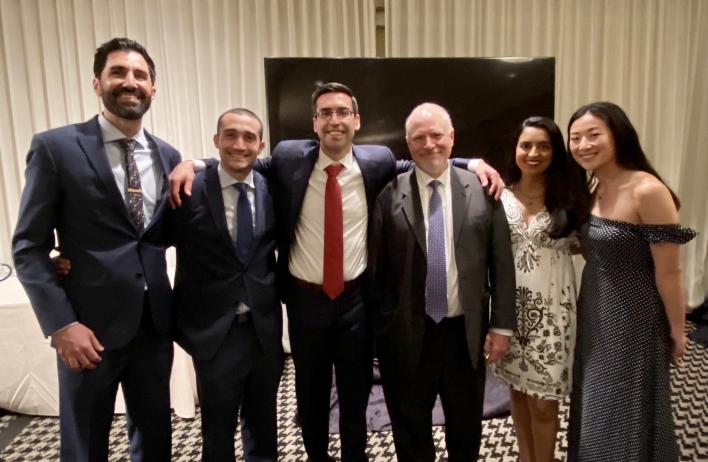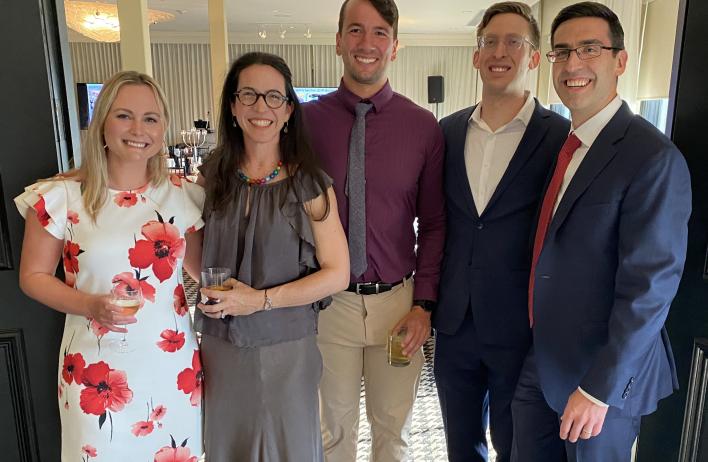 Heading
About Our Program
Content
The Scott Department of Urology Residency Program at the Baylor College of Medicine offers a clinically robust five-year training program designed to immerse trainees into all specialty areas within Urology. Our current clinical faculty include specialists who are fellowship-trained in Oncology, Pediatrics, Endourology/Minimally Invasive Surgery, Male Reproductive Medicine, Neurourology, Female Urology, and Trauma & Reconstruction. The program boasts substantial collaboration with an impressive complement of voluntary faculty, most of whom are also fellowship-trained. Our trainees benefit from clinical exposure to a wide variety of practice environments, generating unparalleled clinical diversity.
Heading
Diversity in Baylor Urology
Content
The Scott Department of Urology has a longstanding commitment to promoting equity and addressing disparities, in both clinical practice and professional growth.
 
Learn More
Heading
Diversity and Inclusion
Content
Baylor College of Medicine fosters diversity as a prerequisite to accomplishing our institutional mission and setting standards for excellence in training healthcare providers and providing patient-centered care.
Learn More
Heading
Affiliated Institutions
Content
One of the great strengths of our educational program is our wide variety of practice sites. Our trainees rotate through five unique and renowned institutions. Baylor St. Luke's Medical Center is our private adult hospital and is home to an extremely clinically busy and complex urologic service. Texas Children's Hospital is the largest children's hospital in the United States and affords our residents unparalleled experience in pediatric urologic surgery. Michael E. DeBakey Veterans Affairs Medical Center is the largest Veterans Affairs Hospital in the United States and is a state-of-the-art facility providing our residents a unique combination of technologically innovative surgery with unique autonomy. Ben Taub Hospital, an elite Level 1 trauma center, provides world-class care to the underserved population of Houston and affords our residents exceptional autonomy in managing a unique array of complex pathology. The Baylor St. Luke's Medical Center-McNair Campus is our newest addition and is home to our academic and clinical offices. It is here that residents further refine their counseling skills while learning from leaders in the field.
View our Training Sites
Heading
Educational Curriculum
Content
We offer an innovative, engaging, and interactive curriculum designed to strengthen our residents' knowledge and clinical acumen while fostering interest in scholarly activity with a strong sense of camaraderie. In addition to weekly Grand Rounds and Resident Education conferences, we have a host of annual and semi-annual educational events including simulation and hands-on laboratories, boot camps, Visiting Professorships, research forums, and CME course to name a few. We also have a novel Wellness Curriculum which has been presented at national meetings. We hold numerous case conferences and ethics sessions utilizing flipped classroom models. We have a robust surgical skills curriculum, including a Minimally Invasive Surgery curriculum focusing on laparoscopic and robotic surgery. Finally, our location in the Texas Medical Center, the largest medical center in the world, gives our residents unparalleled access to educational collaborations with other academic institutions.
Many additional faculty help make the surgical training at Baylor Urology an excellent and well-rounded experience. Residents participate in surgical cases with faculty at several extended campus sites of Texas Children's Hospital and Baylor St. Luke's Medical Center. At Baylor St. Luke's Medical Center in the Medical Center, urologists from Kelsey Seybold Urology operate regularly with our resident trainees. These clinical faculty include Dr. Benjamin Dillon, Dr. Chris Chon, Dr. Philip Ho, Dr. Benjamin Hendin, and Dr. John Colen, many of whom trained in Baylor Urology.  Additional faculty support the clinical and surgical activities at the Michael E. DeBakey VA Medical Center and teach our residents.  Working with our clinical faculty provides the residents insights into different career paths and a practice structure outside of the academic world.
View Rotations and Call Schedule
Heading
Research Opportunities
Content
Baylor College of Medicine is privileged to persistently rank in the top 30 for NIH research funding. Thanks to a diversity of resources and opportunities that only the largest medical center in the world can offer, our faculty and residents are able to pursue a large array of scholarly activity. From bench side and clinical outcomes research to phase III clinical trials, the Scott Department of Urology has been at the forefront of urologic advancement. Our residents proudly represent us at most major national urologic meetings and their efforts win them a wide variety of sought after national and international traveling fellowships.
Research Opportunities
Heading
Program Highlights
Heading
Resident Wellness
Content
Our resident wellness curriculum was designed to support the physical and mental wellness of our residents.
Learn More
Heading
Residency Program Faculty
Content
The Department of Urology faculty play an active role in the residency program.
View Residency Faculty
Heading
A Reputation for Excellence
Content
We are ranked #16 (of 145 programs) in the 2021-2022 Doximity Residency Navigator. Our reputation means that when you apply for fellowship or a job, people will recognize that you have received the training you need to succeed.
You will be following in the footsteps of alumni who have gone on to realize their career goals.
Content
Our residency program has a robust and purposeful academic mentorship program that has been quite successful since its inception:
Each resident is matched to an attending physician with similar interests
Two to four times a year, residents meet with their mentor to discuss career interests, research, and any other topic of importance to the resident
This mentorship is meant to extend outside of the structured meeting times