Master
Terms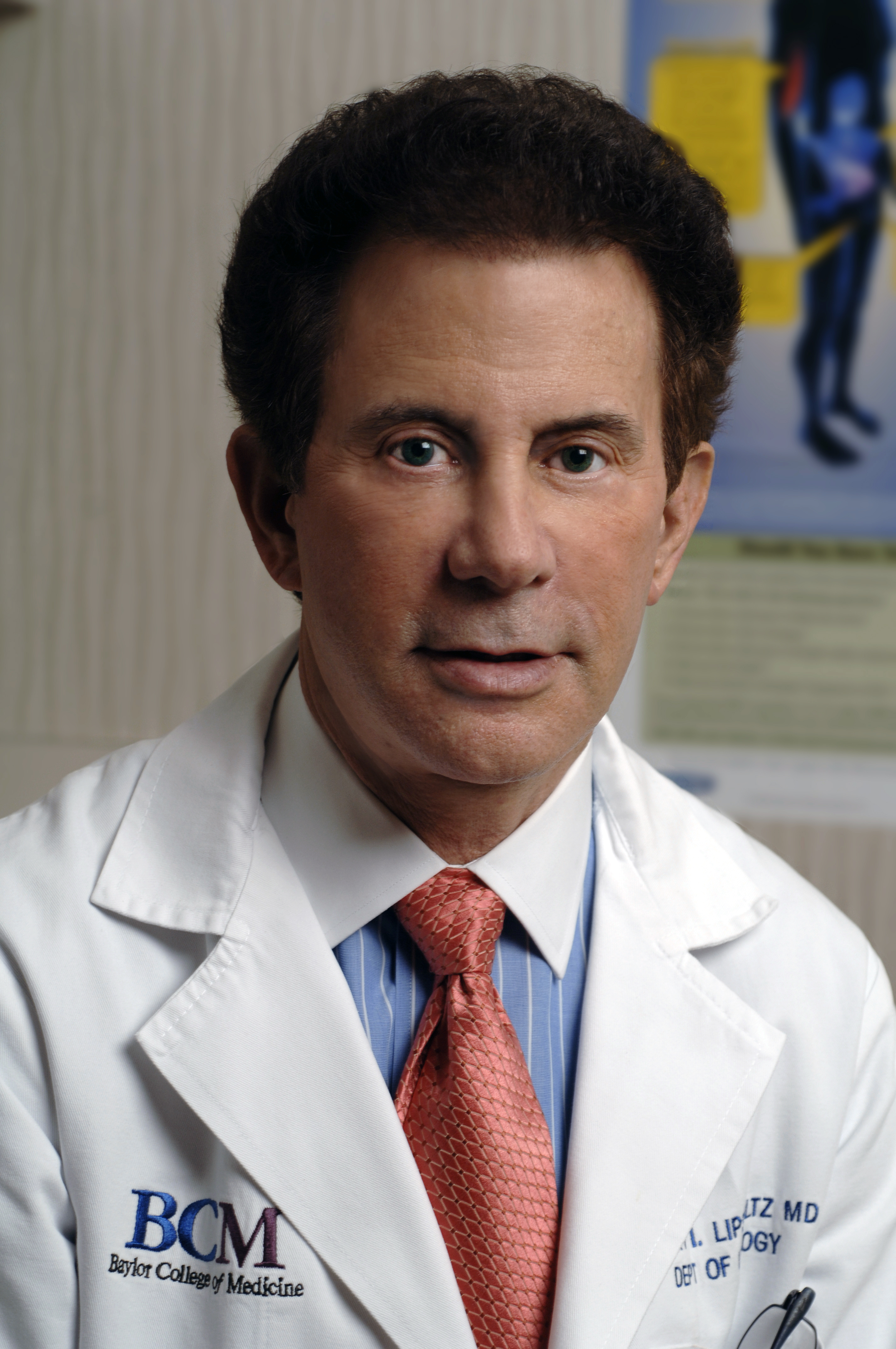 Item Definition
The Lipshultz Andrology Visiting Professor was created to honor the esteemed career of Professor and Lester and Sue Smith Endowed Fund for Reproductive Medicine, Larry Lipshultz, M.D. This annual lectureship has been created to not only educate, but encourage urology residents to pursue careers in the sub-specialty of andrology.
Heading
Ada Mae and Walter J. Wolf, M.D. Annual Lectureship
Media Component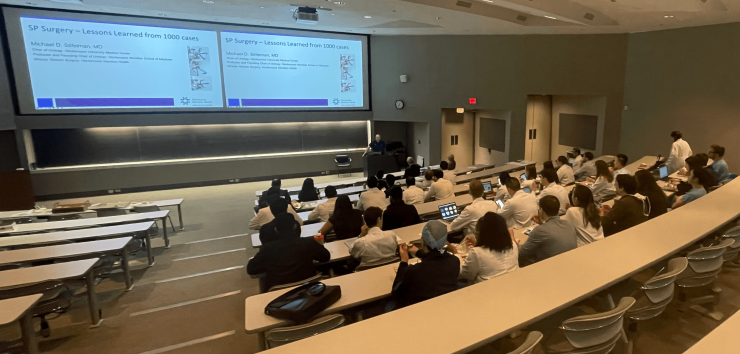 Content
In memory of the late Ada Mae and Walter J. Wolf, M.D., an annual lectureship has been established to support visits by distinguished physicians and scientists to the Scott Department of Urology.
Heading
BCM Press Releases
Heading
BCM Momentum Blog Articles
Content
Study identifies clinical predictors of patient satisfaction with CCH for Peyronie's disease - Urology Times, Nov. 19, 2023
10 Warning Signs of Prostate Cancer, According to Doctors - Nov. 9, 2023
Exercise is 'as good as Viagra' at treating erectile dysfunction, scientists find - The U.S. Sun, Oct. 25, 2023
Employer exclusion drives lack of insurance coverage for implantable penile prostheses for ED - Urology Times, Aug. 22, 2023
Incontinence: How Family Caregivers Can Help Manage This Common Health Issue - AARP, Aug. 17, 2023
Pelvic Lymph Node Dissection During Radical Cystectomy for Muscle-Invasive Bladder Cancer - MedPage Today, Aug. 16, 2023
Extended Node Dissection in Bladder Cancer: SWOG S1011 Trial Insights - Uro Today, Aug. 16, 2023
Real-world study explores effectiveness of Peyronie's disease treatments - Urology Times, July 20, 2023
1 in 10 men have 'curved penis' syndrome, but suffer in silence: doctor - New York Post, July 4, 2023
Advanced practice providers show increasing role in urology - Urology Times, June 27, 2023
Can Sparkling Water Cause Kidney Stones? - Health, June 27, 2023
What Is Pelvic Floor Therapy? - HealthDay, May 21, 2023
S1011: No Extended Node Removal in Bladder Cancer - SWOG, May 30, 2023
An Increased Focus on Vasectomy: Overturn of Roe v. Wade Catalyzes Rise in U.S. Vasectomy Requests - Fertility and Sterility, March 1, 2023
Women get UTIs up to 30 times more often than men — here's why - Yahoo! News, March 3, 2023
Dr. Lipshultz provides input on the research focusing on the increase in the average penis length - Everyday Health, Feb. 14, 2023
Dr. Jones discusses the need for more research on the reduction of prostate cancer progression with plant-based diets - Washington Post, Feb. 14, 2023
Dr. Taylor recaps SWIU discussion on wellness and burnout - Urology Times, Feb. 6, 2023
In this video, Jennifer M. Taylor, M.D., M.P.H., provides a recap of her discussion "Promoting Wellness and Reducing Burnout: Resilience and Flourishing", which she gave at the Society of Women in Urology Annual Clinical Mentoring Conference in Scottsdale, Arizona. Taylor is an assistant professor of urology at Baylor College of Medicine.