Master
Media Component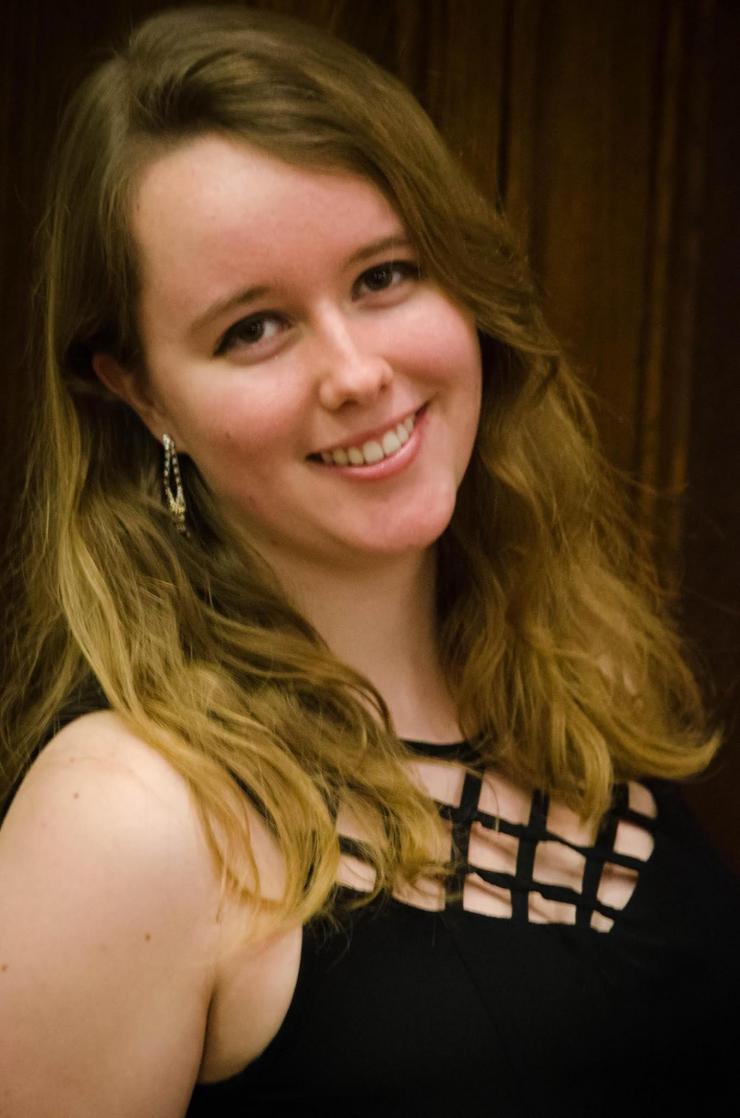 Content
Mentor: Suzanne Fuqua, PhD
Undergraduate major: Biochemistry
Undergraduate school: University of Notre Dame
Why did you choose BCM?
I actually worked at MD Anderson for a summer as an undergraduate research intern, and my post-doctoral mentor was a BCM graduate. She was articulate, thoughtful, and an excellent scientist—so she inspired me to apply so I could get that same level of training. I knew BCM's location in the Texas Medical Center meant I would never be limited on equipment or collaborations due to the concentration of institutions here. I currently work with individuals at BCM but also with labs at MD Anderson and University of Houston on various projects, so the inter-institutional opportunities are abundant.
I also wanted to study breast cancer, and the BCM Lester and Sue Smith Breast Center in collaboration with the Smith Breast Clinic create an unparalleled environment to make sure your research is on track to impact patients. I also knew I would have some opportunities to shadow in the clinic if I chose to do so, and to study cancer at the bench but also have that clinical experience can't be matched at other institutions. If you want to study cancer, BCM is the place.
On the non-science side my boyfriend is a data analyst in the financial sector, so Houston had job opportunities for both of us. It's a growing city with plenty of employment opportunities no matter what field you're in.
What is your research interest?
I study mutations in the estrogen receptor in breast cancer. ER positive breast cancer makes up about 70% of breast cancers. If there's a mutation in the estrogen receptor, however, women have a poor response to therapy. There's also new evidence that estrogen receptor mutations have inherent metastatic potential, and they're present in up to 40% of metastatic breast cancer.
I'm working on combining bioinformatics with patient-derived models to identify how estrogen receptor mutations reprogram tumors to be metastatic and therapy resistant. I use paired primary and metastatic tumors to determine how their genetic mutation profiles change, and in what ways they differ at the transcriptional level from primary tumors that may impact therapy selection for patients. We then target this tumor reprogramming using combination therapeutics. There aren't currently any therapeutics specifically for women with estrogen receptor mutations, and I'm hoping to change that.
Why did you choose your mentor?
I knew I wanted to study breast cancer when I came to BCM, so I rotated with several people in the Breast Center. Dr. Fuqua and I have a similar level of intensity when it comes to the importance of your work making it from "bench to bedside." She has an inherent focus on making sure what we do is impactful to patients, and I think that focus on her students straddling the line between learning the biology and being familiar with the clinic really hooked me on her lab. I feel like being in her lab I can have a conversation with a clinician about a clinical trial and then turn around and discuss single cell sequencing or nuclear receptor signaling with another lab. The lab environment and my co-workers sold me the rest of the way on her lab (seriously our potlucks are fantastic). A healthy work environment, the clinical emphasis, and the translational aspect of her lab made choosing her as my mentor an easy decision.
What aspects of training have been most influential in preparing for your intended career?
The smaller cohort sizes and general setup of the program has been extremely influential to my career. No matter what science you learn or how hard you work, having a strong support network and friends in different fields is so important to prepare yourself for a career.
I'm interested in either non-profit research funding management or clinical coordination for trials. I feel that because my cohort is so diverse and the program does such a nice job of introducing younger classes to older ones I have a strong network to pull on when I'm ready to graduate.
I also find the access to clinical samples and shadowing is something I wouldn't get other places. Having highly translational research and clinical experience are both important for entering the non-profit or clinical career paths. I can treat cells all day and discuss biology until I run out of air, but being comfortable and familiar with treatment strategies in the clinic means I can talk to both sides of the aisle and facilitate the relationships between researchers and clinicians. The better we communicate between the bench and the clinic the faster we can make a positive impact on patients.
Did Baylor's location in the Texas Medical Center enhance your experience?
I think BCM being at The Medical Center is what makes us a true powerhouse of a research institution. If we don't have it, we know someone who does and they're local. It gives us a lot of creative freedom at the bench and fosters an incredibly large network of other scientists for you to work with during your PhD.
What are your career plans?
Long-term I'd like to go into grants management at a non-profit company. I love to write, and I want to be the facilitator between the scientists at the bench and the people who want to invest in that science. Research funding can be really wrapped up in red tape depending on the funding source, and I'd like to make that process simpler so the scientists can focus on the science rather than the budget. I'd also be open to clinical coordinating, so working with companies and clinicians to help design trials and foster that communication in the clinic.
 
What do you enjoy about living in Houston?
IT. IS. WARM. HERE. I grew up in Ohio and went to school at Notre Dame in northern Indiana. Being able to pack up my winter coat in a box when I moved here was incredible.
In day to day life, I feel like there's always a new restaurant, a new museum exhibit, or a show coming here. We're one of the largest cities in the country—if someone performs they stop here. We're also a huge cultural intersection. I can run to Chinatown for imported fish and spice blends then stop by a local taco truck on the way home for dinner.
Finally, if you're into drinks there are awesome bars, breweries, and even a distillery here. I love to sample all kinds of unique drinks, especially beers—one of my local favorites has gingerbread and ancho chiles in it.
What advice do you have for prospective students?
Interviews are as much about you choosing us as us choosing you. Make sure whatever school you choose is a good fit for you as a person and not just what you want to do with the science. Make sure you choose a place where you can see yourself having both good and bad days. You will have time outside the lab—make sure you choose a place you can see yourself living life in for the next 5-6 years. Also take some time for yourself during this process. Get a little extra rest, spend some time learning a new hobby or exercising. Also, for both interviews and graduate school: ask the dumb question. Ask it. Everyone else in the room is probably thinking it too.