Master
Heading
Didactic Curriculum - 12 Months
Content
| Fall - 6 Months | Spring - 6 Months |
| --- | --- |
| Technical and Safety Skills l | Technical and Safety Skills ll |
| Anatomical Sciences for O & P | Health Research Methods for O & P |
| Cultural Competency for O & P | Biomechanics ll |
| Health Behavioral Counseling | Physical Examination ll |
| Biomechanics l | Lower Limb Orthotic Management ll |
| Clinical Practice Management l | Lower Limb Prosthetic Management ll |
| Physical Examination l | Upper Limb Prosthetic Management |
| Pathophysiology for O & P | Spinal & Cranial Orthotic Management |
| Pedorthic Management | Transition to Practice |
| Upper Limb Orthotic Management |   |
| Lower Limb Orthotic Management l |   |
| Lower Limb Prosthetic Management l |   |
Heading
First Year Training
Content
Throughout the first year, while completing the didactic portion of the curriculum, you will work in our state-of-the-art Fabrication Lab. You will spend between 35 and 40 hours a week in the lab. This time includes course work, working with patient models and hands-on with the manufacturing side of the process. The lab includes areas for scanning, gait analysis, vacuum forming, 3D printing, and more. You will work with patients in the lab and then manufacture the devise the patient needs from start to finish.
"I went to my initial interviews thinking OP would be more of a niche, separate from the other programs. But once I came to BCM, I soon had friends from the PA and other programs. We had classes together and would play intramurals together."
Content
You will be learning directly from individuals who are active practitioners and researchers. Our faculty includes individuals who have started practices, developed products and launched companies. They have expertise in engineering, manufacturing and production, athletic training and sociology. Most importantly, they are dedicated teachers, committed to sharing their experience with you to help you achieve your career goals.
Our location in the Texas Medical Center provides easy access to experts in engineering, kinesiology, physical and occupational therapy at nearby institutions for pathokinesiology and biomechanics courses
From the beginning of your training, your greatest teachers will be your patients. You will also gain experience working with patients who come to the fabrication lab. You will immediately begin applying the skills you are learning through casting, fabricating and fitting of orthoses and prostheses with patient models. You will see patients through the full process, meeting with individual patients two or three times.
"In the OP program, there are all these students that come from different educational backgrounds but are now all interested in the same field. Everyone has different skills and experiences. I have gained different ways of looking at things."
Media Component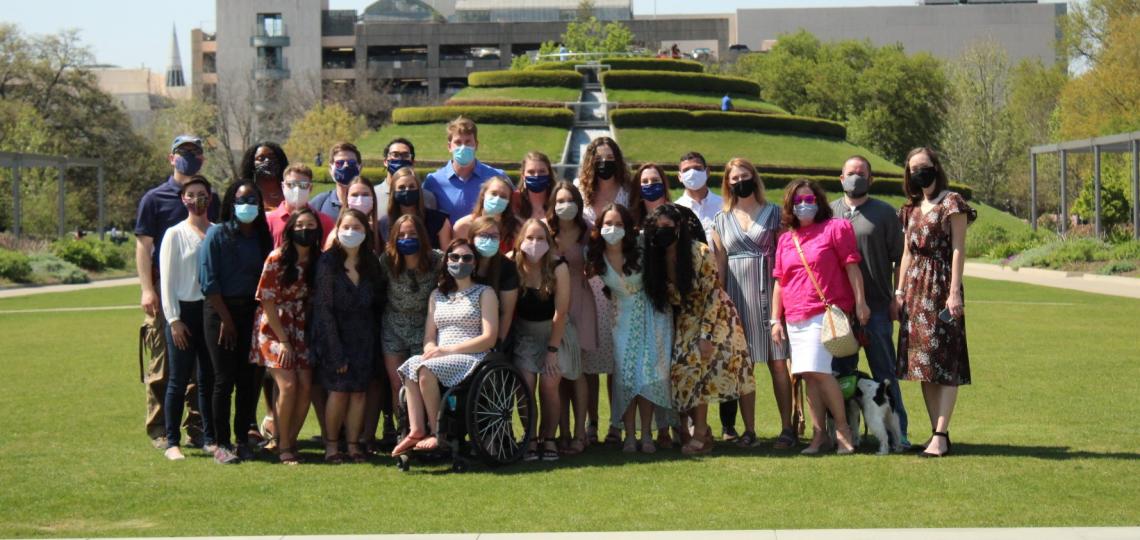 Content
Review the School of Health Professions Student Handbook for important academic policies, procedures, guidelines and more. 
View Handbook
Heading
Teaching from Experience
Content
All of our faculty have extensive experience. Lab manager, Earl Fogler, brings a unique perspective to the practice and teaching of orthotics and prosthetics.
View Article
Heading
Providing Global Care
Content
Students in Orthotics and Prosthetics helped repair prosthetics for patients in Guatemala. Read more about their experience with the Range of Motion Project.
View Article
Content
Our close-knit group of students create a support structure for each other, serving as friends, mentors and advisors.
View Student Life