Master
Media Component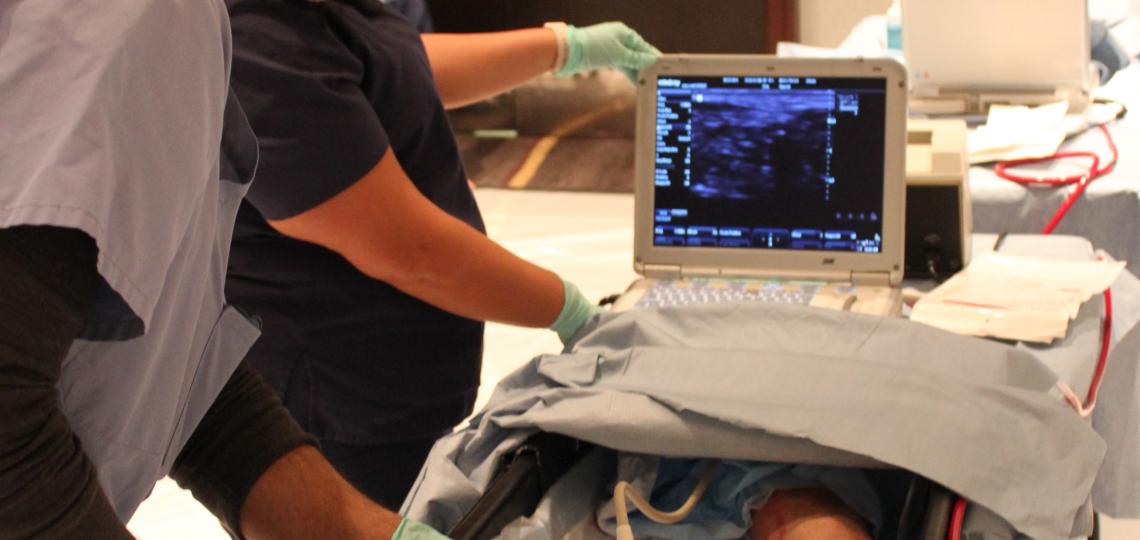 Heading
What Is Retrograde Transpedal Endovascular Therapy?
Content
Retrograde transpedal endovascular therapy is a newer interventional approach for patients with advanced peripheral artery disease (PAD) or critical limb ischemia (CLI). This procedure is used for patients with calcified and complex lower limb lesions that are hard to treat. The retrograde technique to cross lesions or blockages may be used if the antegrade technique fails.
The retrograde approach uses ultrasound guidance to access the tibiopedal vessels at the base of the ankle and foot. It uses a cutdown and delayed direct puncture of the arteries in the feet to establish a blood flow channel through the blocked vessel.
Request an appointment
Heading
Why Is Retrograde Transpedal Endovascular Therapy Performed?
Content
Endovascular therapy is commonly used to treat critical limb ischemia (CLI) with complicated tibial lesions. CLI is the most advanced form of peripheral artery disease (PAD), involving rest pain, ulceration and/or gangrene. Retrograde transpedal therapy is indicated for patients with anatomy that lacks compatibility with standard endovascular techniques or when these techniques fail. Failure rates for calcified and complex lesions have ranged from 20 to 40 percent.
Content
Your surgery will be done by one of our specially trained vascular surgeons. Your surgeon may use a handheld duplex ultrasound to view your tibiopedal vessels. A guidewire and catheter are passed through the blocked tibial vessel (the artery that carries blood to the lower leg and foot). A balloon catheter is placed. The balloon inflates and compresses the artery. The balloon is removed from the puncture site.
The procedure takes around one and a half to two hours.
Heading
After the Procedure
Content
Most of the procedures can be done as an outpatient. Although depending on the complexity of the situation, some may require you to stay as an inpatient. The most complex scenarios are those that also have a component of infection, which may require antibiotics for a prolonged period of time.
Content
Saving a leg is a complicated thing. You need a team that works as a family to get you through this process. You need a group of individuals that will work together on a daily bases to provide the best care. You and your family are also very important in this process, your commitment to the ultimate goal of saving your leg is crucial.