Master
Media Component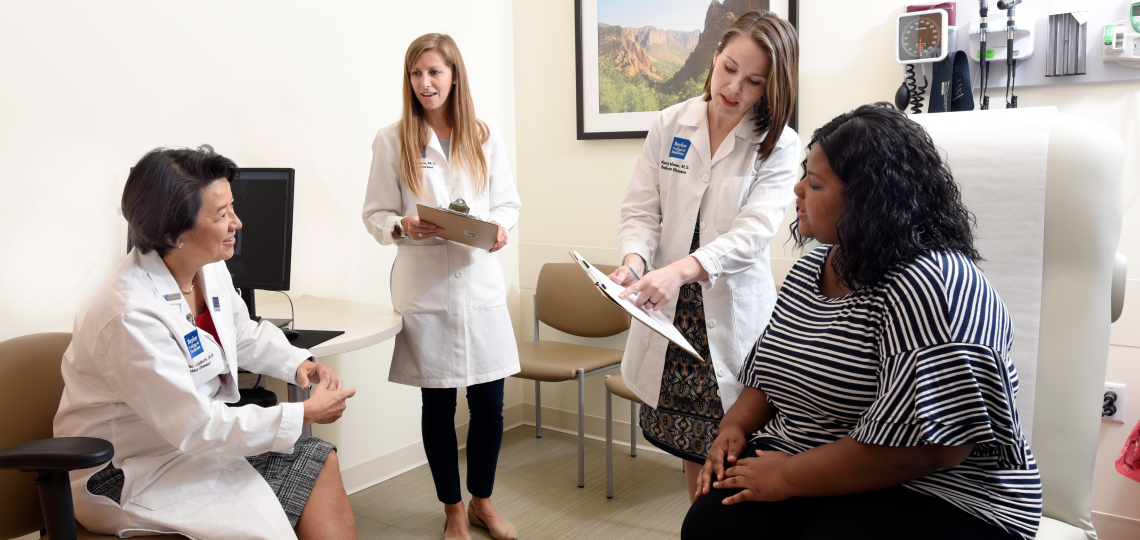 Heading
Specializing in Infectious Diseases
Content
Baylor Medicine Infectious Diseases in Houston, Texas, offers inpatient and outpatient consultative services in all aspects of infectious diseases. Our specialists diagnose and treat the full range of infections including travel medicine and tropical diseases. Our doctors see patients with osteomyelitis, cardiovascular infections, chronic wound infections, fevers of unknown origin, adult cystic fibrosis, adult HIV infections, and more.
Heading
Our Clinical Team is Comprised of the Following Groups
Content
Physicians with Baylor Medicine provide inpatient consultation services at Baylor St. Luke's Medical Center, Texas Children's Pavilion for Women, Houston Methodist Hospital, Kindred Hospital, and Specialty Select Hospital, along with outpatient Infectious Diseases services at Baylor Medicine McNair Campus.
Physicians credentialed with the Harris Health System provide inpatient consultation services at Ben Taub Hospital, outpatient HIV-related services at Thomas Street Medical Center, and outpatient Infectious Diseases and Tropical Medicine services at the Smith Clinic.
Physicians credentialed with Michael E. DeBakey Veterans Affairs Medical Center provide both inpatient and outpatient consultations. MEDVAMC outpatient clinic offers veterans a wide variety of services including general infectious disease consultations, management of chronic hepatitis, primary care to HIV-infected patients, follow-up of patients on outpatient parenteral antimicrobial therapy and evaluation of transplant patients.
Physicians affiliated with MD Anderson Cancer Center provide both inpatient consultations and outpatient clinic services at their institution.
Our award-winning faculty members provide excellent patient care, train the next generation of infectious disease specialists, conduct research that advances our knowledge of infectious diseases, and translate that knowledge to clinical care.
We see patients referred from all over the world with all types of infections, including inpatient consultations for those with severe infections related to complications from other diseases or surgical procedures, and outpatients with infections that are difficult to diagnose and treat.
We deliver excellent care through state-of-the-art treatments and heartfelt compassion for each individual we treat. Through our computerized medical record system, we can instantly communicate with other specialists involved with each patient, improving collaboration and the quality of care delivered.
Our Infectious Diseases Physicians have Special Interest and Expertise in Treating:
Adult cystic fibrosis
Adult HIV infections
Cardiovascular infections
Catheter-related bloodstream and urinary tract infections
Chronic wound infections
Fevers of unknown origin
Infectious complications in solid organ and hematopoietic stem cell transplant recipients
Osteomyelitis
Recurrent staphylococcal infections including MRSA (methicillin-resistant staphylococcus aureus)
Tropical medicine
Content
General patient forms and information including insurance, pay online, billing, hotel/motel guide, customer service, privacy practices (HIPAA) and more.
Content
Learn about our ongoing clinical trials and how you can participate.