Master
Content
The Ci-L incorporates a high-intensity LED optical system that is IR-free, significantly minimizing eyestrain for users spending long hours at the microscope. LED illumination also offers very low power consumption and heat generation and eliminates color temperature changes that occur with halogen light sources.
Media Component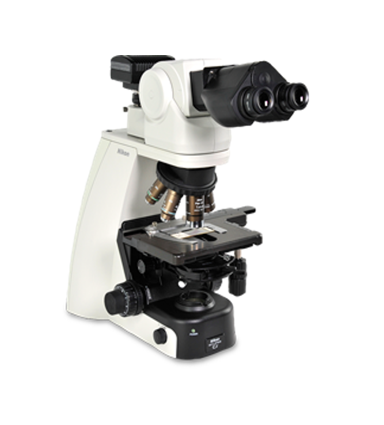 Content
Optical System
CF160 Infinity Optical System
Acquisition Software
Nikon Elements accompanied by the powerful DS-U3 Controller to provide high speed information transmission to the PC-based microscope camera
Objectives
4X Plan / 0.15 NA
10X Plan / 0.25 NA
20X Plan / 0.40 NA
40X Plan / 0.65 NA
100XA Plan / 1.25 NA
Illumination
High luminescent White LED Illuminator
Stage
Cross travel 78 (X) × 54 (Y) mm, with vernier calibrations, stage handle height and torque adjustable for all stages
For best results use 1.5 oz (170 micron) coverslips.