Master
Media Component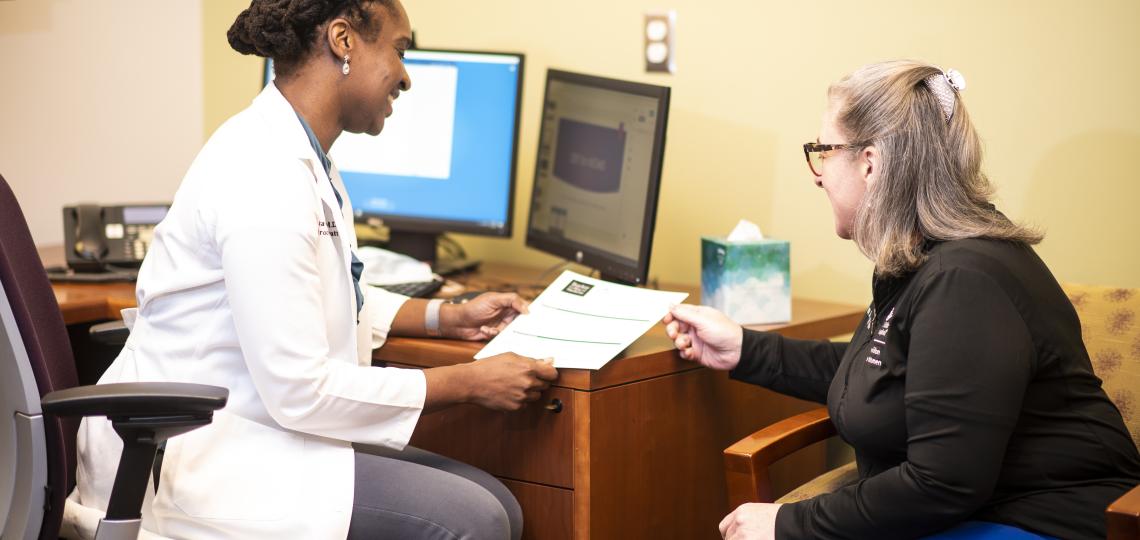 Content
*The Department of Obstetrics and Gynecology and the Department of Psychiatry at Baylor College of Medicine is currently accepting applications for two, one-year fellowship position in Women's Mental Health, which begins Aug. 1, 2024*
The fellowship provides an opportunity to individuals seeking advanced training in women's mental health with a focus on perinatal and community mental health. Why a Women's Mental Health Fellowship at Baylor College of Medicine? The Women's Place, Center for Reproductive Psychiatry, is one of the few programs in the nation addressing reproductive mental health in an integrated manner within an academic obstetrics and gynecology department. The Women's Place is situated within Texas Children's Hospital's Pavilion for Women, which stands in the heart of the renowned Texas Medical Center in Houston, Texas. Fellows work with attending psychiatrists who are faculty at Baylor College of Medicine in the Obstetrics and Gynecology Department.
Fellows will receive in-depth exposure and training in:
Premenstrual Dysphoric Disorder 
Preconception Counseling and Family Planning 
Perinatal Mood and Anxiety Disorders
Psychiatric Aspects of Reproductive Endocrinology and Infertility
Fetal Center and Genetic Counseling
Trauma and Grief during the Perinatal Period
Psychiatric Aspects of Perimenopause
Psychiatric Aspects of Breast and Gynecological Cancers
Education program includes: 
Weekly Clinic Case Conference
Weekly Obstetrics & Gynecology Grand Rounds
Monthly Reproductive Mental Health Journal Club 
Opportunities for teaching residents and medical students
Clinical Sites:
The Women's Place, Texas Medical Center: The primary clinical site, located within Baylor College of Medicine's Obstetrics and Gynecology Department, The Women's Place provides outpatient psychiatric treatment as well as consultative services to women on inpatient. We also provide telemedicine sessions from our clinic in order to reach women in rural and underserved areas.
The Women's Place, Northwest Houston: This satellite clinic for reproductive mental health is located within a Maternal Fetal Medicine Clinic and is staffed by a reproductive psychiatrist with telemedicine also being performed out of the clinic.
Rotations: A unique experience of selective rotations within the Obstetrics and Gynecology department that have significant psychological and psychiatric comorbidity i.e, Reproductive Endocrinology and Infertility, Gynecology Oncology, Fetal Center, NICU. Salary and benefits are based on the PGY house-staff stipend level determined by Baylor College of Medicine, Office of Graduate Medical Education. Qualified candidates must have a terminal degree (MD or DO), successfully completed a four-year ACGME-accredited program in Psychiatry, Obstetrics and Gynecology, Internal Medicine, or Family Medicine and be board eligible or board certified in their respective specialty. Candidates should be eligible to obtain a license in the state of Texas prior to the commencement of the fellowship.
To apply, please send a personal statement (one page maximum) describing your interests in perinatal and women's mental health, achievements, and career goals, curriculum vitae and two letters of recommendations, one specifically from the residency program director to Dr. Nicole Doghor (osarumen.doghor@bcm.edu).