Master
Media Component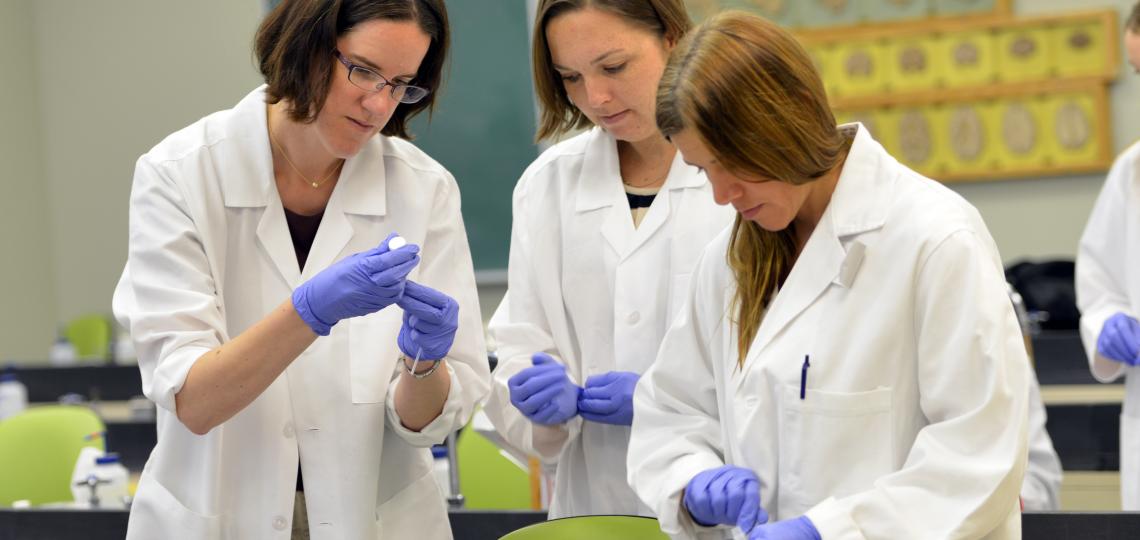 Content
The Diploma in Tropical Medicine is an intensive non-degree program consisting of four modules and a lab practical. Completion of this program will prepare health care professionals to sit for the CTropMed®--Certificate of Knowledge in Clinical Tropical Medicine and Travelers' Health. To earn the diploma all four modules and the lab practical must be successfully completed within 36 months.
Note: The program does not involve patient contact.
Content
Module 1: Tropical Bacteriology and Virology (online asynchronous lectures).
Module 2: Tropical Parasitology and Mycology (in-person, synchronous lectures; alternative asynchronous recorded lectures may be permitted by written request).
Module 3: Tropical Medicine in Practice (in-person, synchronous lectures; alternative asynchronous recorded lectures may be permitted by written request).
Prerequisite: Module 2
Laboratory Practical* (in-person, hands on laboratory sessions covering bacteriology, virology, parasitology and mycology; alternative home institution, in-person, hands on, class on bacteriology, virology, parasitology and mycology may be permitted by written request).
Prerequisites: Modules 1 and 2
NOTE: Attendance is mandatory and required to pass the laboratory practical.
Module 4**: Epidemiology, Public Health (online asynchronous lectures)
The order in which you take the modules is flexible to allow you to align your study with your other obligations. All modules are offered once a year and you have 36 months in which to complete all modules. View schedule of upcoming offerings.
For current BCM degree-seeking students who complete the entire diploma program, their transcripts will show the completion of the Diploma, but no specific modules will be displayed on the transcripts. All students (degree-seeking and non-degree seeking) will receive a certificate of completion after the successful completion of each module or lab practical and a Diploma in Tropical Medicine upon the successful completion of all courses from the National School of Tropical Medicine.
Notes:
*International students who cannot attend the Modules in-person may request to complete campus-based modules remotely including a weeklong practicum in a local microbiology lab under the supervision of a laboratory director and in accordance with the laboratory core content provided by the BCM Diploma of Tropical Medicine course. A formal request to Medical Director Dr. Jill Weatherhead documenting extenuating circumstances must be made at the time of application.
**A student may be exempt from taking Module 4 if the student can present a valid diploma for MPH from an accredited US or foreign university. If no diploma in available, a letter from the accredited university registrar must be sent to the School directly confirming degree.
Heading
Curriculum Objectives
Content
Upon completion of the Diploma in Tropical Medicine course, you will be able to:
Perform basic diagnostic procedures and identify the organisms that cause tropical illnesses.
Describe critical basic concepts of epidemiology, biostatistics, ethics, health economics and policy and other public health topics as they relate to global health, and apply the appropriate type of statistics to analyze data.
Recognize and describe the epidemiology, diagnosis, management and prevention of tropical disease (e.g., HTLV-1, yellow fever, Lyme disease, diphtheria, etc.)
Describe the vector biology involved in the transmission of certain pathogens and the public health methods of controlling or preventing these diseases.
Describe the principles and management of childhood illness, reproductive healthcare, and current approaches to address health needs of women and children.
Apply diverse clinical sub-specialties focus on tropical medicine related tropics,
Discuss pre-travel evaluation and post-travel work up and differential diagnosis for returning travelers.
Heading
Tropical Medicine Teaching Laboratory
Content
A visit to the Tropical Medicine Teaching Laboratory where students at the National School of Tropical Medicine and the Section of Pediatric Tropical Medicine at the Baylor College of Medicine get hands-on parasitology experience.