Master
Content
Baylor Medicine's interventional pain management team offers personalized, effective solutions for those dealing with pain. We work closely with our patients to develop optimal treatment plans built around their individual needs. To treat pain, a conservative approach including spine injections, nerve blocks and other minimally invasive procedures may be utilized. Other non-surgical treatments such as physical therapy and medications may be prescribed.
In the event that a conservative approach is not the best option, Baylor Medicine patients have access to a world-class team of spine and pain neurosurgeons who can provide alternative treatment options.
Request an Appointment
Heading
Conditions Treated
Content
Complex Regional Pain Syndrome
Degenerative Disc Disease
Disc Herniation
Nerve Pain
Osteoarthritis
Post-Laminectomy Pain Syndrome
Post-Surgical Pain
Radiculopathy
Spondylolisthesis
Vertebral Compression Fractures
Content
Epidural Steroid Injections
Facet Injections
Joint Injections
Medial Branch Blocks
Nerve Blocks
Radiofrequency Ablations
Spinal Cord Stimulation
Intrathecal Pumps
Vertebroplasty and Kyphoplasty
Media Component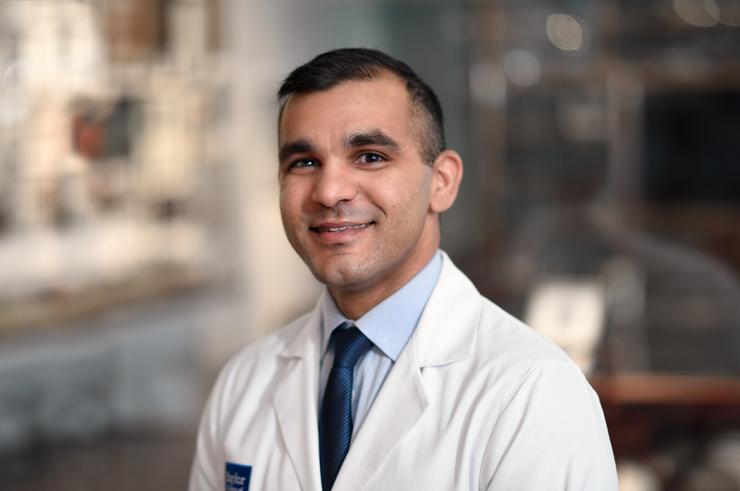 Content
Dr. Krishna Shah, M.D. completed his fellowship training in Interventional Pain at Harvard Medical School's Brigham and Women's Hospital. He completed his residency in anesthesiology at Baylor College of Medicine. He specialized in conservative treatment for low back and neck pain as well as cancer, joint, and nerve pain. Dr. Shah utilizes minimally invasive techniques to treat pain for his patients at Baylor Medicine.