Master
Media Component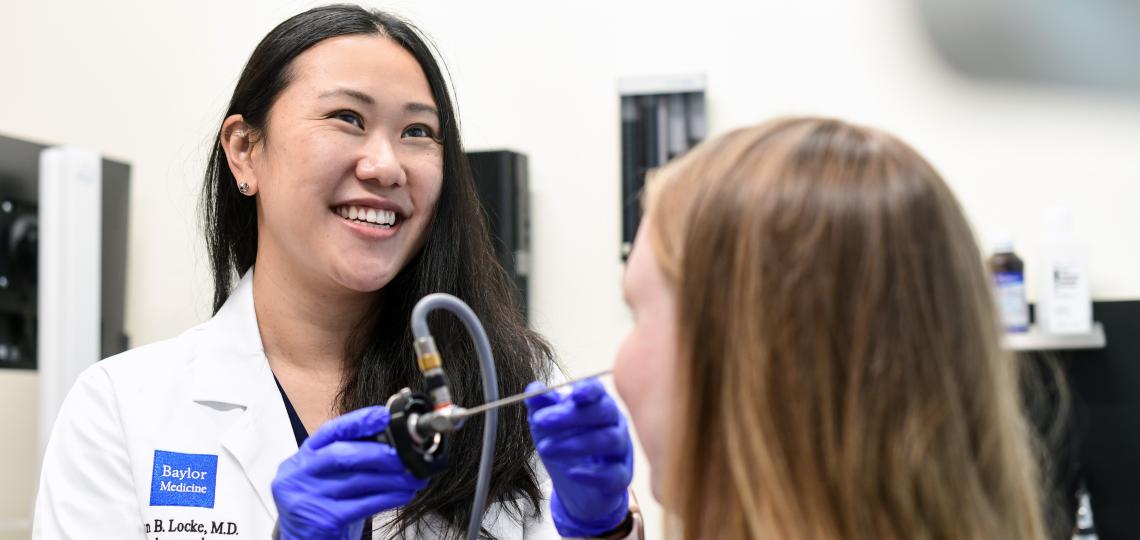 Content
The nose and sinus team at Baylor College of Medicine offers minimally invasive, computer-assisted surgical techniques to patients with refractory or complex nasal and sinus diseases in the office and the operating room.  
Our specialists practice a patient-focused comprehensive team approach to medicine by collaborating with other BCM physicians who specialize in neuro-ophthalmology, neurosurgery, radiology, radiation, oncology, medical oncology and endocrinology to determine a customized treatment plan for every patient.  
In addition to providing expert clinical and surgical care, we are dedicated to advancing the understanding and treatment of sinus, nasal, and skull base pathologies through active research programs.
Meet Our Team
Heading
Conditions We Treat
Content
Allergies 
Allergic Fungal Sinusitis 
Allergic Rhinitis 
Choanal Atresia 
Cancer of the Nose or Sinuses 
Cerebrospinal fluid (CSF) leak 
Chronic sinusitis 
Chronic tearing 
Deviated Septum 
Epistaxis 
Facial trauma 
Loss of Smell 
Nasal obstruction 
Nasal polyps 
Pituitary tumors 
Post-nasal drip 
Rhinitis 
Sinusitis 
Skull base tumors 
Snoring 
Heading
Services and Procedures
Content
Our team offers comprehensive medical and surgical treatment options for the following rhinology conditions"
Allergies:
Allergy immunotherapy (sublingual immunotherapy and subcutaneous immunotherapy) 
Allergy testing 
Endoscopic Sinus Surgery:  
Choanal atresia repair  
Complex sinus surgery 
Cosmetic nasal surgery 
Dacryocystorhinostomy 
Deviated Septum repair 
Rhinoplasty 
Septoplasty 
Endoscopic Skull Base Surgery:
CSF leak repair  
Endoscopic pituitary surgery