Master
Heading
What is a nephrectomy?
Media Component

Credit
Scott Holmes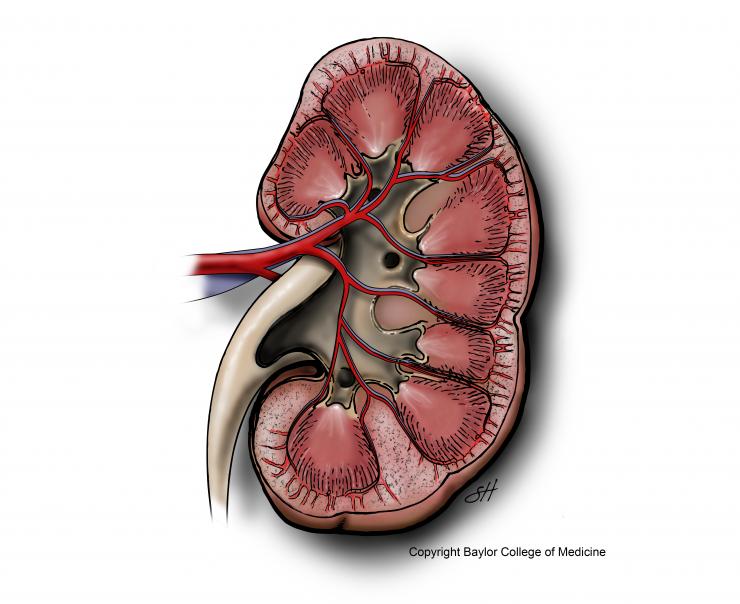 Content
A nephrectomy is surgery to take out part or all of the kidney.
There are three kinds of nephrectomy:
Radical nephrectomy: The surgeon removes the entire kidney, the layer of fat around the kidney, the tube (ureter) that drains urine from the kidney to your bladder, the adrenal gland, and nearby lymph nodes.
Partial nephrectomy: The surgeon removes only the part of the kidney that is diseased, which allows the remaining part of the kidney to work normally. You may hear your doctor call this "nephron-sparing" surgery.
Simple nephrectomy: The surgeon removes only the kidney.
There are two ways to do the surgery:
Open surgery: The doctor will take out your kidney through a long cut (incision) in the front or side of your belly. The incision will leave a scar that will fade with time.
Laparoscopic surgery: The doctor will insert a thin, lighted tube (laparoscope) and surgical tools through several small cuts (incisions) in your belly. The doctor will remove your kidney through one of the incisions. The incisions will leave smaller scars than open surgery would. Some doctors may do robot-assisted surgery. The surgeon controls the robotic arms that hold the tools and scope.
You will be asleep during the surgery. The operation will take about 2 to 4 hours.
You will probably spend 3 to 5 days in the hospital.
Heading
Why is a nephrectomy done?
Content
This surgery is usually done to treat kidney cancer.
Simple nephrectomy may be done to remove a kidney that is deformed or damaged and not working well. It's also done to harvest a healthy kidney for organ donation.
Heading
What can you expect after a nephrectomy?
Content
Your belly will feel sore. This usually lasts about 1 to 2 weeks. Your doctor will give you pain medicine for this. You may also have other symptoms such as nausea, diarrhea, constipation, gas, or a headache.
At first, you may have low energy and get tired quickly. It may take 3 to 6 months for your energy to fully return.
You will probably need to take 4 to 6 weeks off from work. It depends on the type of work you do and how you feel.
Heading
What are the risks of a nephrectomy?
Content
The risks are the same as for any major surgery. They include:
Severe bleeding
Infection
Risks linked with anesthesia
An increased risk of getting a hernia where the cut was made for surgery