The dangers of nonprescription antibiotic use
Media Component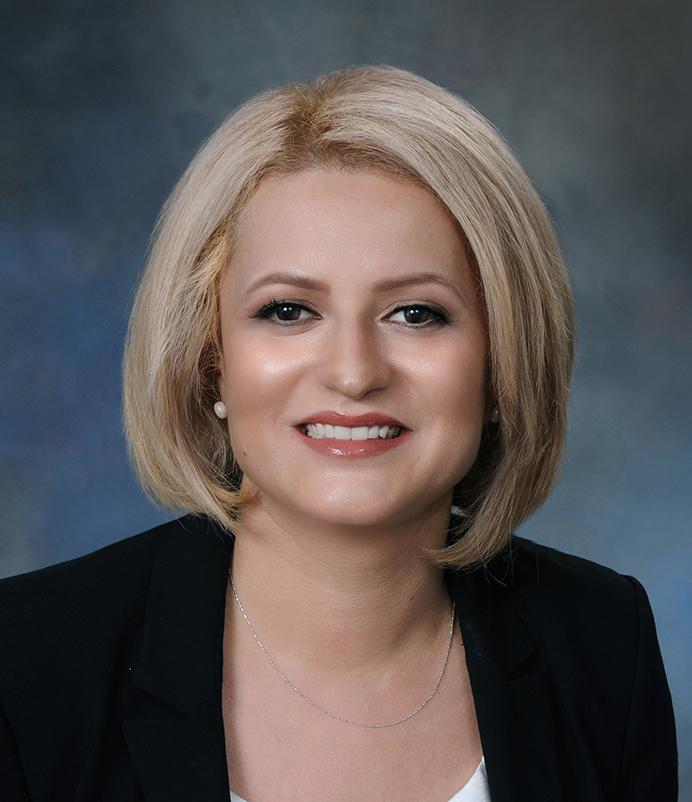 Content
Although antibiotics are essential medications for treatment of bacterial diseases, there can be serious consequences if they are misused. Using antibiotics without medical guidance can not only lead to an incorrect drug dosage and health risks but to a spread of antibiotic-resistant bacteria.
A scoping review performed by faculty at Baylor College of Medicine, the Michael E. DeBakey Veterans Affairs Medical Center, the Center for Innovations in Quality, Effectiveness and Safety (IQuESt), University of Pennsylvania and Boston University School of Medicine discovered several methods that people use to get antibiotics without a prescription. The researchers reviewed 31 studies that tracked nonprescription antibiotic use in the United States since the year 2000.
"It all started from a 2016 study that we did here in Houston in our public and private primary care clinics, where we found that about 25 percent of the patients who were waiting to see their doctors in their clinics said that they use antibiotics without prescription and without consulting their providers," said Dr. Larissa Grigoryan, an assistant professor in the Department of Family and Community Medicine at Baylor and the lead author of the study. "Afterward, we thought we should do a scoping review to summarize the evidence about this topic in the United States, and we realized it's mostly an unexplored topic."
Content
Sources reported for nonprescription antibiotics include:
Under-the-counter sale at markets or stores
Leftover prescribed antibiotics from a previous doctor's visit or from family and friends
Buying antibiotics in countries where it is legal to sell them over-the-counter
Ordering less expensive antibiotics off of the internet
Purchasing antibiotics intended for animals at pet stores
"When people use antibiotics without any medical guidance they use a lot of unnecessary antibiotics," Grigoryan said. "They may use them for respiratory infections, which are mostly viral and antibiotics don't work for viruses. Or they choose the wrong antibiotic or the wrong dose. All of this facilitates promotion of resistance because the more antibiotics we use the more resistance we will develop."
Taking antibiotics without guidance of a physician or medical expert also can lead to a resistance to antibiotics for an entire population. Dr. Michael Paasche-Orlow, professor of medicine at Boston University School of Medicine and co-author of the study, explains how taking the incorrect dosage of antibiotics can begin promoting the growth of bacteria that is resistant to antibiotics.
"Usually people don't die from a urinary tract infection, but the more you develop resistant strains of bacteria the greater chance people could die from a simple infection," Paasche-Orlow said. "Antibiotic resistance is a phenomenon that spreads throughout the community and society. The risk is not just to you, but for the whole population. So, if you develop a strain of bacteria that's resistant to a lot of antibiotics, it can actually spread to other people."
Paasche-Orlow said multidrug resistant bacteria can be found in different parts of the world and the United States today. Using nonprescription antibiotics also can cause unanticipated side effects, such as rashes or allergic reactions.
Grigoryan addresses some of the possible reasons people take antibiotics without a prescription. "Healthcare is not as accessible for certain populations and some don't have health insurance, and then they can't see a doctor when the cost of antibiotics and visiting a doctor is expensive in the United States," Grigoryan said. "They would rather buy antibiotics from other countries and bring it here. Other healthcare system factors could be the long waiting periods in the clinics. There is one study that talks about people not wanting to miss their pay and maintaining their job."
Other possible factors that trigger nonprescription antibiotic use include lack of transportation, poor patient-physician relationship or believing that because antibiotics worked once they will have the same effect for every illness, Grigoryan said.
"There are also factors on a personal level," she said. "One of them is the lack of knowledge and that people don't understand the difference between viruses and bacteria, and they don't know that antibiotics are not going to help them if they take it for a viral respiratory infection."
Besides understanding the dangers that come with nonprescription antibiotic use, Grigoryan said researchers were motivated to start this project because it is an unexplored topic.
"There should be more research on trying to understand which groups of populations are at risk and the factors that lead to nonprescription use," she said. "Only after that can we design a successful intervention – an intervention that is grounded in theory so it will reduce this unsafe use of antibiotics."

The full scoping review is published in the Annals of Internal Medicine.