Dr. Benjamin Deneen awarded the NINDS Outstanding Investigator Award
Media Component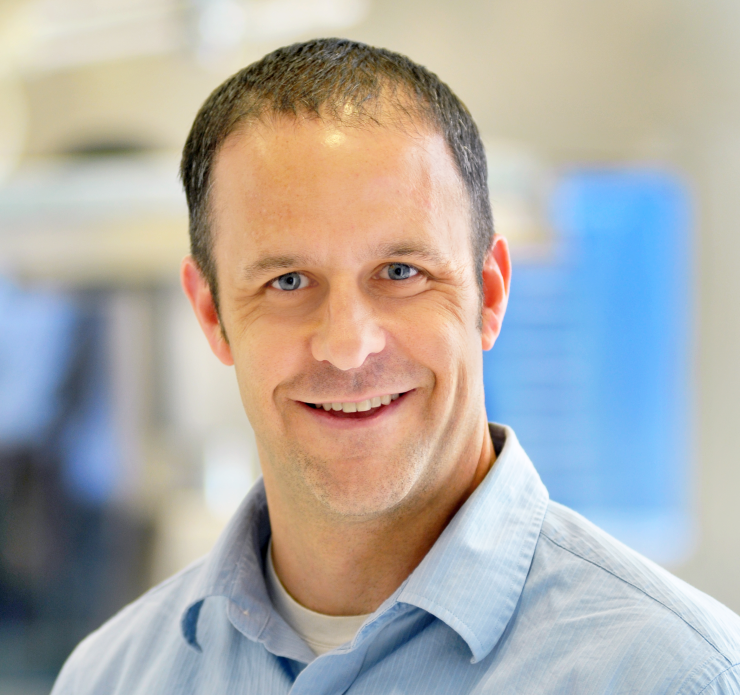 Content
Dr. Benjamin Deneen, professor and Dr. Russell J. and Marian K. Blattner Chair in neurosurgery and director of the Center for Cancer Neuroscience at Baylor College of Medicine, has been awarded the National Institute of Neurological Disorders and Stroke Outstanding Investigator Award.
Deneen, who also is a member of the Dan L Duncan Comprehensive Cancer Center at Baylor, is among a handful of researchers from across the country who have been awarded this highly competitive distinction. The award includes up to $7.4 million in funding over an eight-year period to support investigators and their labs rather than on a project-by-project basis. The goal is to allow flexibility for researchers to pursue new directions in their work and in their lab.
Content
Deneen's research will focus on the role astrocytes play in brain circuit control. Astrocytes are a form of glial cells that make up most cells in the central nervous system and play essential roles in brain circuit activity.

"Over the past 20 years our knowledge of astrocytes has undergone a renaissance highlighted by the identification of dynamic physiological activities, key roles in circuit function and diverse molecular properties," Deneen said. "Central to the physiological activities of every cell are transcription factors (TFs), but their exact function in astrocytes is not fully defined. My work has focused on the molecular, cellular and physiological roles that TFs play in astrocyte function in the adult brain."

Deneen and his lab colleagues have found that Nuclear Factor I (NFI)- and Sox- family TFs exhibit universal expression in astrocytes across all regions of the brain but have region-specific roles in mature astrocytes. Hippocampal astrocytes require a type of NFI to maintain their functional integrity, while olfactory bulb astrocytes require a form of Sox.

"These findings are the foundation for the work the Outstanding Investigator Award will support," Deneen said. "We plan to use these region-specific transcriptional dependencies for astrocyte function to provide an entry point for understanding how astrocyte diversity is encoded, what functions they are responsible for, and how they regulate brain circuits."

They also will work to uncover how astrocyte dysfunction is associated with a host of neurodegenerative diseases, including Alzheimer's Disease.