Dr. Helen Heslop elected to the National Academy of Medicine
Media Component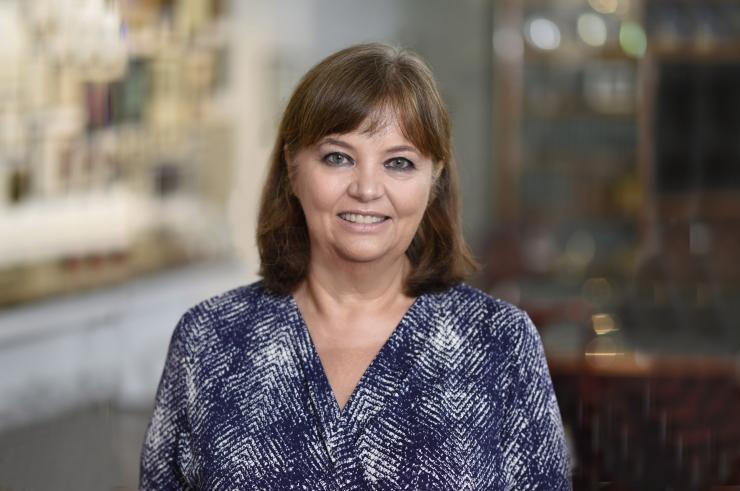 Content
Dr. Helen Heslop, director of the Center for Cell and Gene Therapy at Baylor College of Medicine, Texas Children's Hospital and Houston Methodist Hospital and interim director of the Dan L Duncan Comprehensive Cancer Center at Baylor, has been elected to the National Academy of Medicine. She is among 90 regular members and 10 international members announced today at the Academy's annual meeting.
Election to the National Academy of Medicine is considered one of the highest honors in the fields of health and medicine and recognizes individuals who have demonstrated outstanding professional achievement and commitment to service.
"Dr. Heslop is a leader in innovative science. Her work is changing the way we treat cancer and improving patient care," said Dr. Paul Klotman, president, CEO and executive dean of Baylor. "She also is helping to train future physician-scientists, and we are proud to have her leadership at Baylor. She is extremely deserving of this honor, and we look forward to her continued achievements."
Heslop is a professor of medicine and pediatrics and holds the Dan L Duncan Chair at Baylor. She is a physician-scientist engaged in translational research focusing on adoptive immunotherapy with gene-modified effector cells to improve hemopoietic stem cell transplantation and cancer therapy. She has extensive experience in developing and conducting transplant studies and cell and gene therapy studies and currently holds more than 20 Investigational New Drug Applications. She also has played a major role nationally as president of societies focusing on the intellectual and clinical development of cellular therapies and accreditation of facilities delivering cell therapies.
"I am very honored to be elected to the National Academy of Medicine and want to acknowledge that this is based on team science with many superb collaborators in the Center for Cell and Gene Therapy at Baylor, Texas Children's and Houston Methodist," Heslop said.
New academy members are elected by current members through a process that recognizes individuals who have made major contributions to the advancement of the medical sciences, health care and public health.
Heslop joins the following group of distinguished scientists from Baylor College of Medicine in the National Academy of Medicine:

Dr. Arthur L. Beaudet
Dr. Dennis M. Bier
Dr. Malcolm K. Brenner
Dr. William R. Brinkley
Dr. C. Thomas Caskey
Dr. Mary K. Estes
Dr. Richard A. Gibbs
Dr. Margaret A. Goodell
Dr. Vivian Ho
Dr. Peter J. Hotez
Dr. Brendan Lee
Dr. James R. Lupski
Dr. Bert W. O'Malley
Dr. Cheryl Lyn Walker
Dr. Huda Y. Zoghbi