Dr. Rebello Awarded Best Poster at CVRI Symposium
Media Component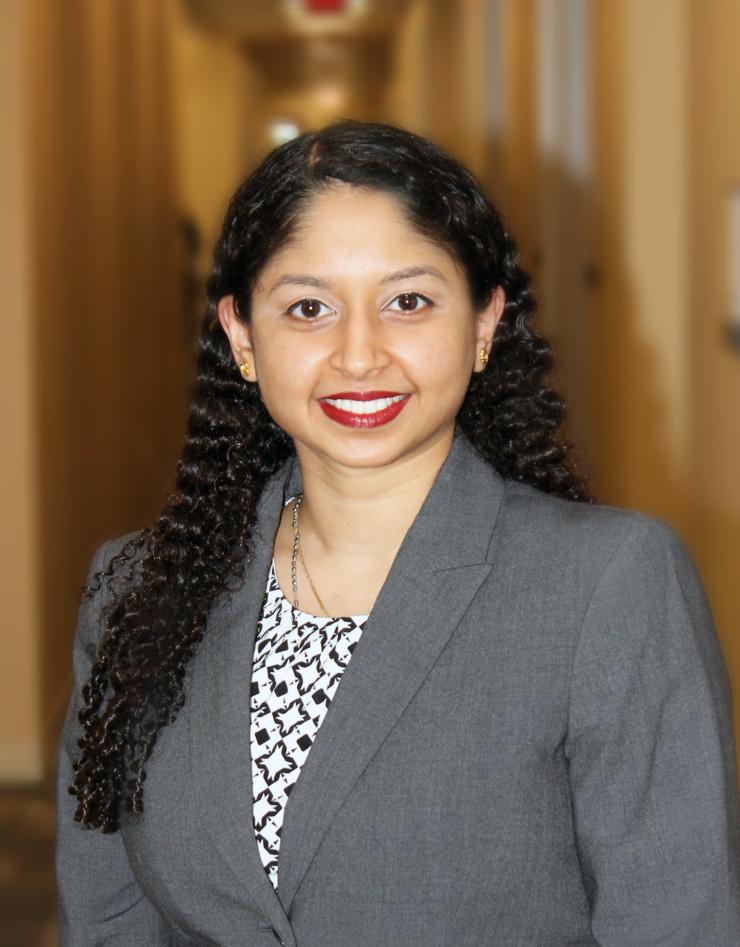 Content
Research postdoctoral fellow Dr. Kimberly Rebello was presented with the Best Clinical Postdoctoral Fellow Poster Award at the 9th Annual Cardiovascular Research Institute  Symposium. Her poster was titled, "Role of RIPK3-Mediated Smooth Muscle Cell Death in the Development of Sporadic Aortic Aneurysms and Dissections." Dr. Rebello is mentored by Drs. Scott A. LeMaire and Ying H. Shen. 
Dr. Rebello's research focuses on the cellular mechanisms that underlie the development of aortic aneurysms and dissections, in hopes of generating pharmacological targets. Currently, she is focusing on the lytic cell death pathways, pyroptosis and necroptosis. She also works on a series of clinical outcomes projects related to thoracoabdominal aortic aneurysm repairs. 
The overall summary of her work is to identify the role of RIPK3-mediated SMC death in the development of sporadic aortic aneurysms and dissections.