Dr. S. Gail Eckhardt joins Baylor in cancer and research leadership roles
Media Component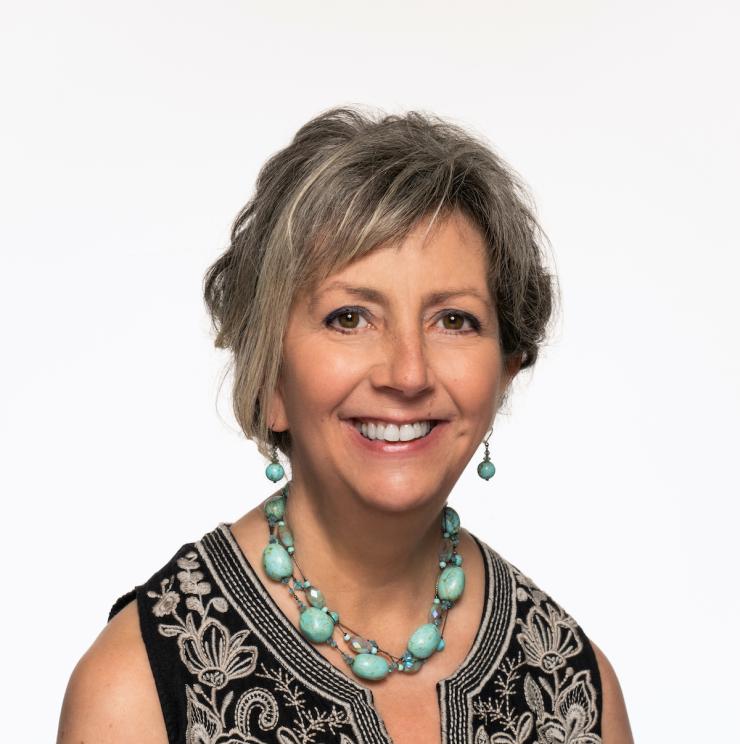 Content
Dr. S. Gail Eckhardt will join Baylor College of Medicine as associate dean for experimental therapeutics and associate director for translational research at the Dan L Duncan Comprehensive Cancer Center in September. In these roles, she will help lead the development of experimental therapeutics from bench to bedside. She also will hold the Albert and Margaret Alkek Foundation Endowed Chair at Baylor.
Eckhardt joins Baylor from the University of Texas at Austin's Dell Medical School, where she has been a tenured professor, inaugural director of the Livestrong Cancer Institutes, chair of the Department of Oncology and associate dean of cancer programs.
"I have been a member of the Duncan Cancer Center's external advisory board for the last 11 years and have a deep appreciation for the outstanding depth and breadth of its scientific programs," Eckhardt said. "I am thrilled to be a part of the next chapter that will leverage and translate this outstanding science toward improving patient outcomes."
"We are fortunate to recruit Dr. Eckhardt, internationally renowned translational leader in oncology. She will help translate our Center's exceptional bench science into innovative therapies for our patients. An outstanding mentor, she will serve as a role model for our next generation of trainees and junior faculty," said Dr. Pavan Reddy, director of the Dan L Duncan Comprehensive Cancer Center.
Eckhardt's expertise is in the preclinical and early clinical development of combinations of molecularly targeted compounds in cancer. She has been the principal investigator on grants involving early clinical trials and colorectal cancer research, has conducted numerous early phase clinical trials and has published more than 200 manuscripts.
"We are so pleased that Dr. Eckhardt will join us. Her expertise is an excellent fit to support our growth in translational research and comes at an ideal time as we are establishing the Alkek Center for Experimental Therapeutics and expanding into the Texas Medical Center's Helix Park," said Dr. Mary Dickinson, senior vice president and dean of research at Baylor.
"Baylor's role in TMC Helix Park and the Dynamic One building will lead to opportunities and partnerships that have the potential of escalating the translation of Baylor research," Eckhardt said. "My passion is in developing innovative therapeutic options for patients, and I look forward to contributing to this exciting initiative."
Eckhardt earned her undergraduate degree in chemistry from Stephen F. Austin State University and her medical degree from the University of Texas Medical Branch in Galveston. She conducted her internship and residency in internal medicine at the University of Virginia Medical School, followed by a postdoctoral research fellowship in experimental and molecular medicine at Scripps Research Institute in La Jolla, Calif., and a fellowship in medical oncology at the University of California San Diego.
She has served on numerous committees and study sections, including the ASCO Molecular Oncology Task Force, the ASCO Board of Directors, the FDA Oncology Drugs Advisory Committee and the National Cancer Institute (NCI) Cancer Centers Study Section. She is a member of the NCI Investigational Drug Steering Committee and serves on 11 external advisory boards of NCI-designated cancer centers. She was a lead mentor in ASCO's Leadership Development Program, is a past member of the Board of Directors of the Association of American Cancer Institutes and current Chair of the Cancer Prevention and Research Institute of Texas' Clinical Trials Advisory Committee. Dr. Eckhardt was awarded ASCO's 2022 Women Who Conquer Cancer Mentorship Award and is currently a member of the National Academies of Sciences, Engineering, and Medicine's National Cancer Policy Forum.
The Duncan Cancer Center is a National Cancer Institute-designated comprehensive cancer center, recognizing the depth and breadth of clinical and basic science research, clinical research trials and service to cancer patients from diverse populations in the community. The center has more than 450 members, including laboratory researchers, surgical, medical and radiation oncologists, radiologists and pathologists providing comprehensive cancer care. Physicians provide patient care at multiple affiliated hospitals in Houston, including Baylor St. Luke's Medical Center, Texas Children's Hospital, Harris Health System and the Michael E. DeBakey Veterans Affairs Medical Center.