Ashley Michelle Butler, Ph.D.
Picture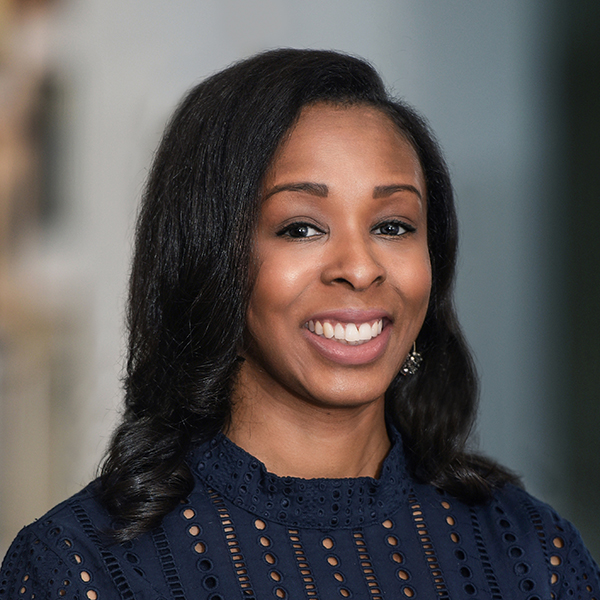 Ashley Michelle Butler, Ph.D.
Associate Professor
Email
ambutler@bcm.edu
Positions
Associate Professor

Pediatrics-Psychology
Baylor College of Medicine
Houston, TX US
Education
Post-Doctoral Fellowship at Baylor College Of Medicine

09/2011 - Houston, TX United States
PhD from University Of Florida

08/2009 - Gainesville, Florida United States
Clinical Child/Pediatric Psychology
Internship at The Children's Hospital of Philadelphia

07/2009 - Philadelphia, PA
Certifications
State of Texas, Licensed Psychologist
Honors & Awards
Child Intervention, Prevention, and Services Fellowship

National Institute of Mental Health
Loan Repayment Program Health Disparities Research Scholar

National Institute on Minority Health and Health Disparities
NHLBI Research in Implementation Science for Equity (RISE) Program Scholar

08/2015 - 07/2016
Selected Publications
Tucker CM, Butler AM, Loyuk IS, Desmond FF, Surrency SL

"Predictors of a health-promoting lifestyle and behaviors among low-income African American mothers and white mothers of chronically ill children.." J Natl Med Assoc. 2009 Feb;101(2):103-10. Pubmed PMID: 19378625

Raphael JL, Butler AM, Rattler TL, Kowalkowski MA, Mueller BU, Giordano TP

"Parental information, motivation, and adherence behaviors among children with sickle cell disease.." Pediatr Blood Cancer. 2013 Jul;60(7):1204-10. Pubmed PMID: 23303618
Hide 2 publications
Memberships
Association of Psychologists in Academic Health Centers

Member, Disparities Task Force
Committee on Children, Youth, and Families of the American Psychological Association

Chair (2017) (01/2015 - 12/2017)
Funding
Pilot Study of Smart and Secure Children Intervention in Pediatric Primary Care

$50,000.00 (04/01/2014 - 03/31/2015)
Grant funding from National Institute of Minority Health and Health Disparities
The goal of this study is to assess the feasibility of a community-based participatory research-developed parent training intervention delivered by lay parent peers in primary care to improve socioemotional functioning among African American parents of young children.
Developing and Pilot Testing Community and Family-Based Strategies to improve Type 1 Diabetes Management in African American and Latino School-Aged Children - #1 DP3 DK113236

$1,806,696.00 (05/03/2017 - 04/30/2021)
Grant funding from National Institute on Diabetes and Digestive and Kidney Disorders
This award is to adapt a family-based intervention that was validated with adolescents for school-aged children, and integrate it with a validated peer-delivered intervention format for African American and Latino families. The goals of the project are to examine the feasibility, acceptability, and preliminary outcomes for improving or stabilizing glycemic control in African American and Latino school-aged children.
Mentoring Behavioral Scientists for Career Development in Pediatric T1D Research (PI: Barbara Anderson, PhD) - #K12 DK097696

(09/01/2015 - 08/31/2017) Grant funding from National Institute on Diabetes and Digestive and Kidney Disorders
Role: Scholar (09/01/2015 - 08/31/2017) This award is a training grant to mentor junior Faculty and Post-Doctoral Fellows to develop careers in behavioral research in type 1 diabetes
Development and Dissemination of a Guide for Policymakers to Address Child Mental Health Disparities

$10,000.00 (08/01/2015 - 07/31/2017)
Grant funding from National Institute of Minority Health and Health Disparities
The goal of this project is to identify policymakers'' perspectives on how to frame and format a policy brief that aims to support implementation of evidence-based programs, practices, and policies that target and modify risk factors during childhood to reduce mental health disparities to inform brief development and dissemination